Daniel Ramirez just celebrated his 13th birthday. Unfortunately, his day wasn't spent running around with his friends and family in Nogales, Mexico.
Daniel was born with cerebral palsy, an abnormal brain development that affects a person's ability to control their muscles. For most of his life, Daniel has been carried place to place by his mother.
The Ramirez family has a very limited income and struggles to get Daniel the expensive, specialized medications that are only available in the United States. So birthday presents and a special cake were out of the question. However, what Daniel did get on his birthday was a growth spurt.
This meant that his mother could no longer carry or move him around.
The family's only option was to lay Daniel on the couch.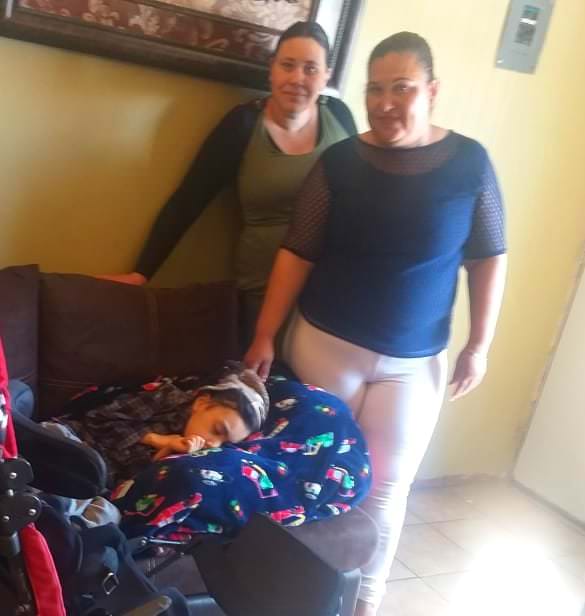 His parents were advised by a local physician that Daniel should be on a hospital bed to prevent bed sores, which can lead to sepsis, a potentially life-threatening condition caused by the body's response to infections.
From then on, the family anxiously looked to find or borrow a hospital bed from anyone, anywhere. They were desperate…
The family had no luck until a mutual friend introduced them to Esperança.
Through the medical supply donation program, Esperança was able to send not only a hospital bed, but a bedsore prevention mattress, adult diapers, and three cerebral palsy shower and bath devices.
The family was overwhelmed by the response and committed to giving back whenever they could.
"We promise to pay it forward by passing on any equipment we no longer need to other parents in our situation."
Something as simple as a bed provided immeasurable relief to two parents trying to do the best they can for their son, and made one 13 year-old's birthday so much sweeter.
Your medical supply donations to Esperança made this possible.