Edith Josefina Mansilla was born in Potosí (Bolivia) on November 20, 1996 and is 21 years old. She is studying in the 4th year of her public accounting career. She currently lives in the San Bernando neighborhood of the city of Tarija. Edith lives with her parents, is the oldest of four, and is the mother of a beautiful girl named Lucia Daniela- just four months old. In her free time, she works selli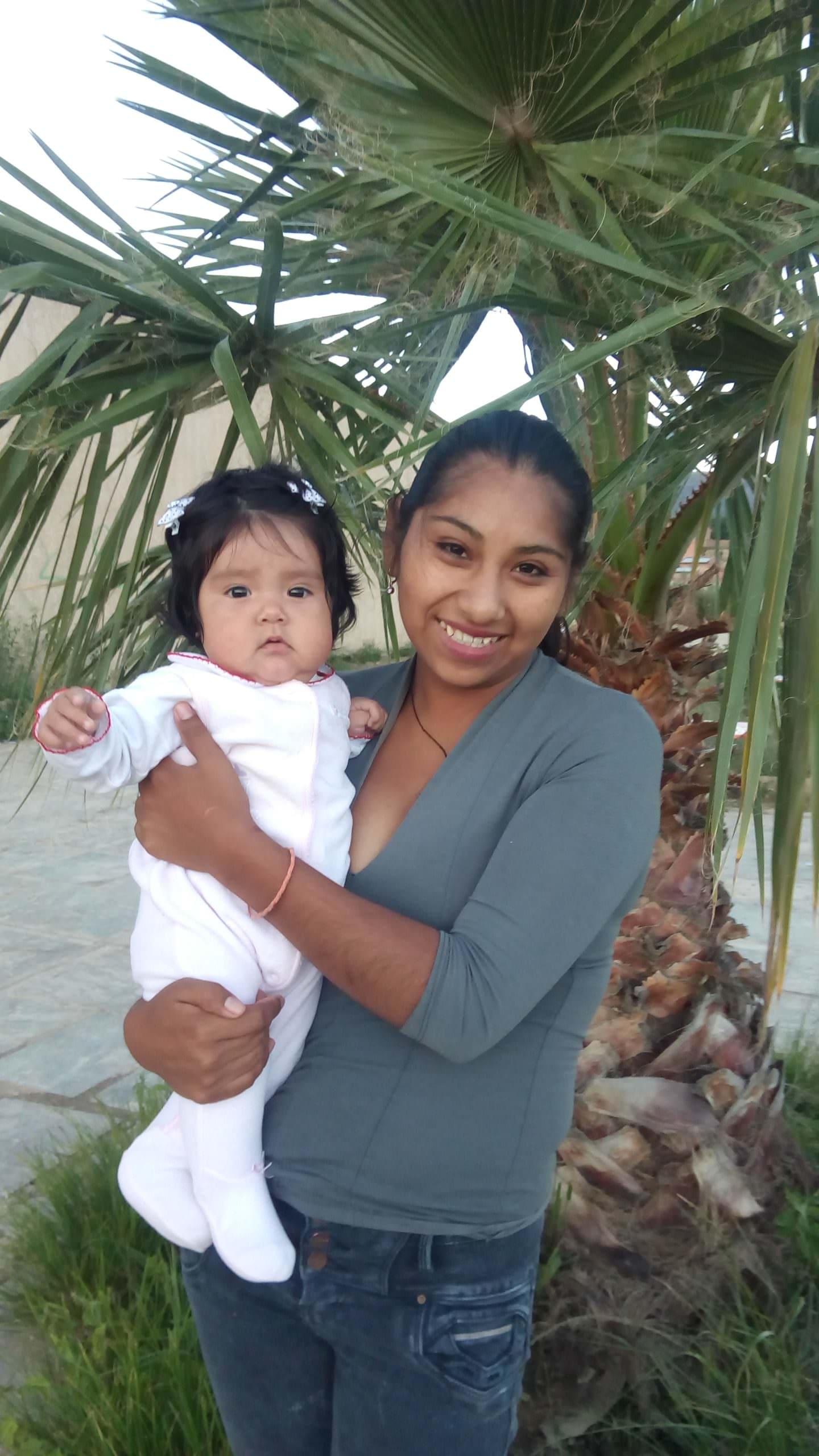 ng toys to help with her studies and with the expenses of her daughter.
Edith is a very active member and passionate leader in the Child Protection project run by Esperanza Bolivia.
What Edith learned by participating in this group was life-changing…
"I learned to face the different problems that came up in my life. Since I was little, my family environment was not good, my father was an alcoholic and was violent with us which was difficult for my brothers and I. I had to help my mom; I worked carrying water for the butchers and selling paper and nylon bags at the farmer's market. With the money I earned I bought some vegetables to take home.  What I learned working for the Esperanza Project helped me a lot. I decided to talk with my father about his alcohol consumption and the damage it caused our family, and ever since then my father changed completely! He treats us with respect and the situation is more bearable … I think the project inspired me to make responsible decisions."
Edith is now a young woman who believes firmly in justice and considers it to be one of the most important values ​​to achieve a peaceful coexistence.
"If you hurt another person you could not live in peace and you would not achieve happiness."
Becoming pregnant at the age of 20 was another difficult obstacle for Edith. It was a difficult time for her, beginning to end, but she came out the other side enlightened.
"When Lucia was born, I had a new reason to live. She is my strength that guides me. "
Edith believes that the educational training that young people receive in the project is extremely important. Facing these kinds of issues helps the participants to make positive decisions in their personal lives to take care of their health, face and overcome problems that arise in our daily lives, and take on more responsibilities. This opportunity taught Edith how to be a better mom to her daughter.
Edith continues participating in Esperanza's Child Protection project, now accompanied by her daughter…
"The most important gifts in my life are the birth of my daughter and being part of this project. I am infinitely grateful for the support we receive."