(PHOENIX – September 15, 2022) – Over 250 people attended A Night with Esperança on September 15th in support of Esperança, a Phoenix-based nonprofit dedicated to improving health for families in Arizona and around the world. The cocktail hour, which took place at the Heard Museum, raised more than $150,000 through individual donations, sponsorships, raffle tickets, and a generous gift match from Alcock & Associates. The 12th annual fundraiser was Esperança's first fully in-person since the start of the pandemic.
The evening came alive with a stunning traditional ballet folklorico performance by C.A.L.L.E de Arizona, a nod to the Hispanic families Esperança serves in Arizona and around the world. In acknowledgement of hosting the event on the sacred land of the Akimel O'odham and the Piipaash people, a traditional blessing was offered by a member of the Gila River Indian Community.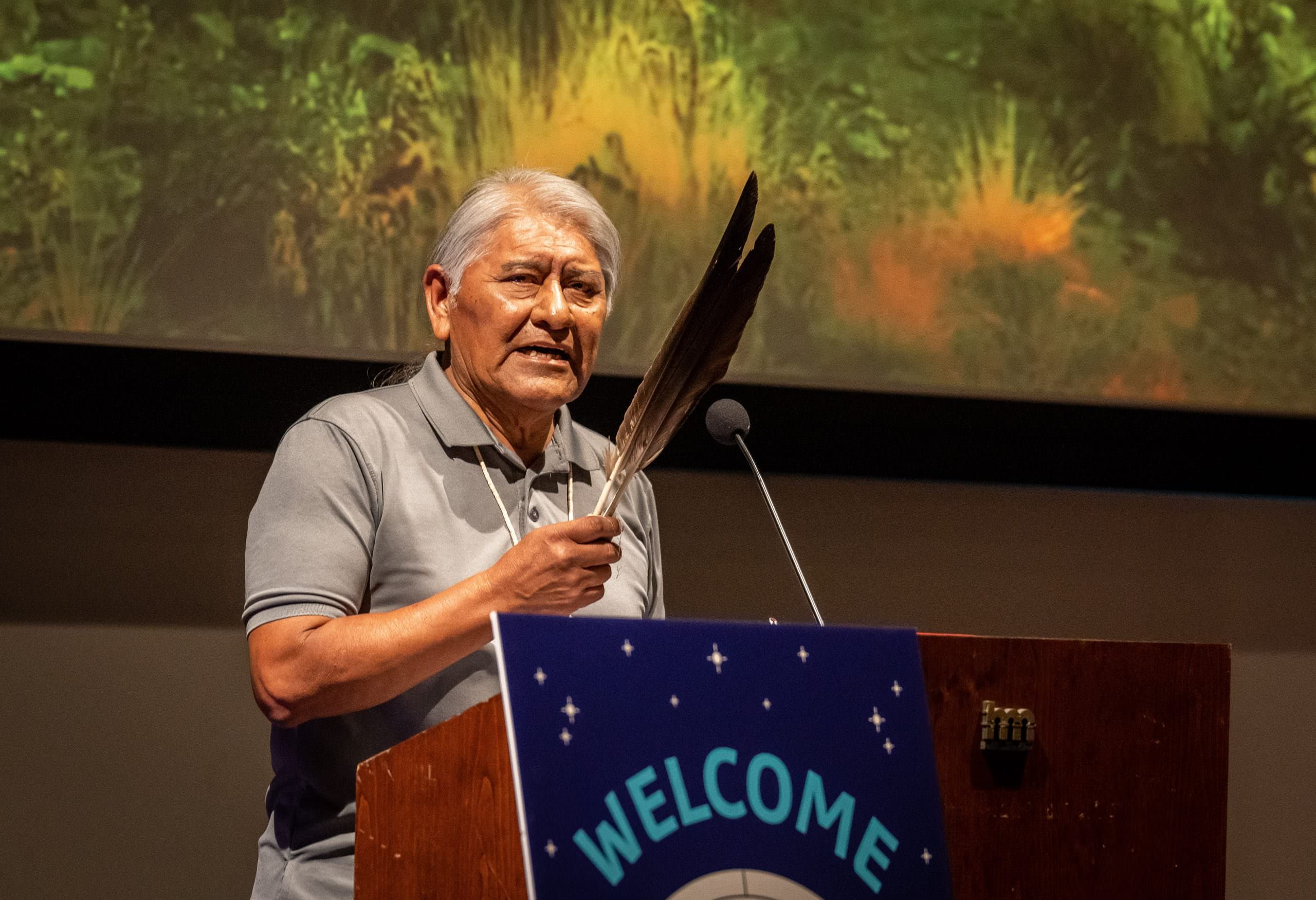 "The blessing was an extremely important addition to our program," shared Jeri Royce president & CEO. "As an organization that serves vulnerable and disadvantaged communities, we felt strongly that we needed to celebrate the resilience and the contributions of Indigenous people."
The highlight of the event came when long-time donor Nick Alcock, JD, of local law firm Alcock & Associates surprised the audience with a $40,000 gift match, $10,000 over his prior commitment.
"I am honored to support the annual A Night with Esperança event," said Alcock, who has traveled to Nicaragua twice with the organization to participate in surgical trips and community development projects. "I've been a partner of this organization for over two decades and understand the transformative impact of this work, so I am excited to see the growth we are experiencing."
The night concluded with a drawing for the grand prize raffle package, which featured a 3-day, 2-night stay at a beautiful coastal property in Rocky Point, Mexico, including a sunset ocean cruise and local dinner voucher.
The funds raised from A Night with Esperança will be used to hire additional community health educators to support the expansion of the health education program in Arizona, as well as support additional volunteer surgical teams for five new trips in 2023.
About Esperança
Derived from the Portuguese word for "hope," Esperança has been dedicated to transforming lives since its inception in 1970. Globally, Esperança works within some of the poorest communities in Nicaragua, Bolivia, Ecuador, Mexico, Mozambique and Peru, providing health education, food security, disease prevention, access to clean water, ecological home-building and life-altering surgeries. Further, the organization also serves under-resourced children, adults and seniors in Arizona through programs such as oral health, chronic disease prevention and management, nutrition, and healthy cooking. For more information, please visit: www.esperanca.org.