Digna has over 16 chickens that lay over a dozen eggs daily. She makes a few dollars a day from selling the eggs and is the primary source for eggs in her community. Her dream is to eventually grow into a small poultry farm that provides jobs and an income for her small village. Her name is Digna which in English translates to "worthy." She lives in the small village of Jigüina, located about 11 miles outside of Jinotega, Nicaragua.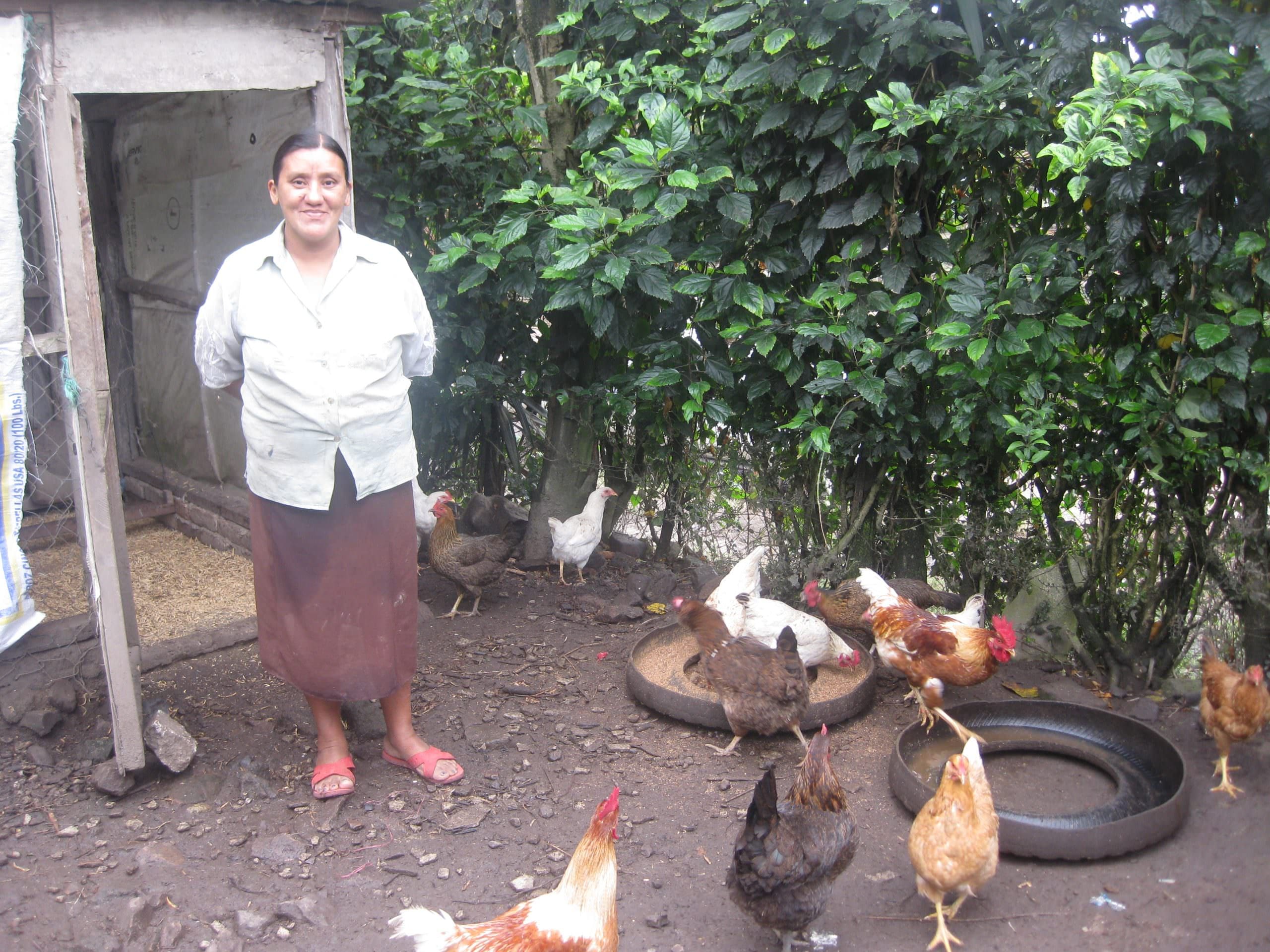 Three years ago, Digna received her first batch of chicks, along with 7 other women, as part of Esperança's agricultural micro-loan project. Participants of the program, mostly women, learn how to run a small business which provides an additional income. Families have the additional benefit of having a steady source of eggs, which helps improve their nutrition, as well.
At a cost of $60 per person, Digna received the materials to construct a coop and 6 laying hens. She also learned through workshops about how to correctly care for the chickens, what to feed them, how to breed them, and even some techniques for selling the eggs. Initially, her husband was not supportive. He was jealous that she was making an income. But after seeing the benefits that the business has had on their family, he is proud of her and even attends community meetings on her behalf.
"To have this business has benefitted me greatly because before, I would have to buy eggs to eat. Now I have them readily available when my family needs them, and I even have some spare ones to sell and help make a small income." Digna's business has blossomed and she is now a community leader within the program and her community.
A worthwhile investment of $60 indeed.