How you and our volunteer surgeons are giving new hope to the people of Peru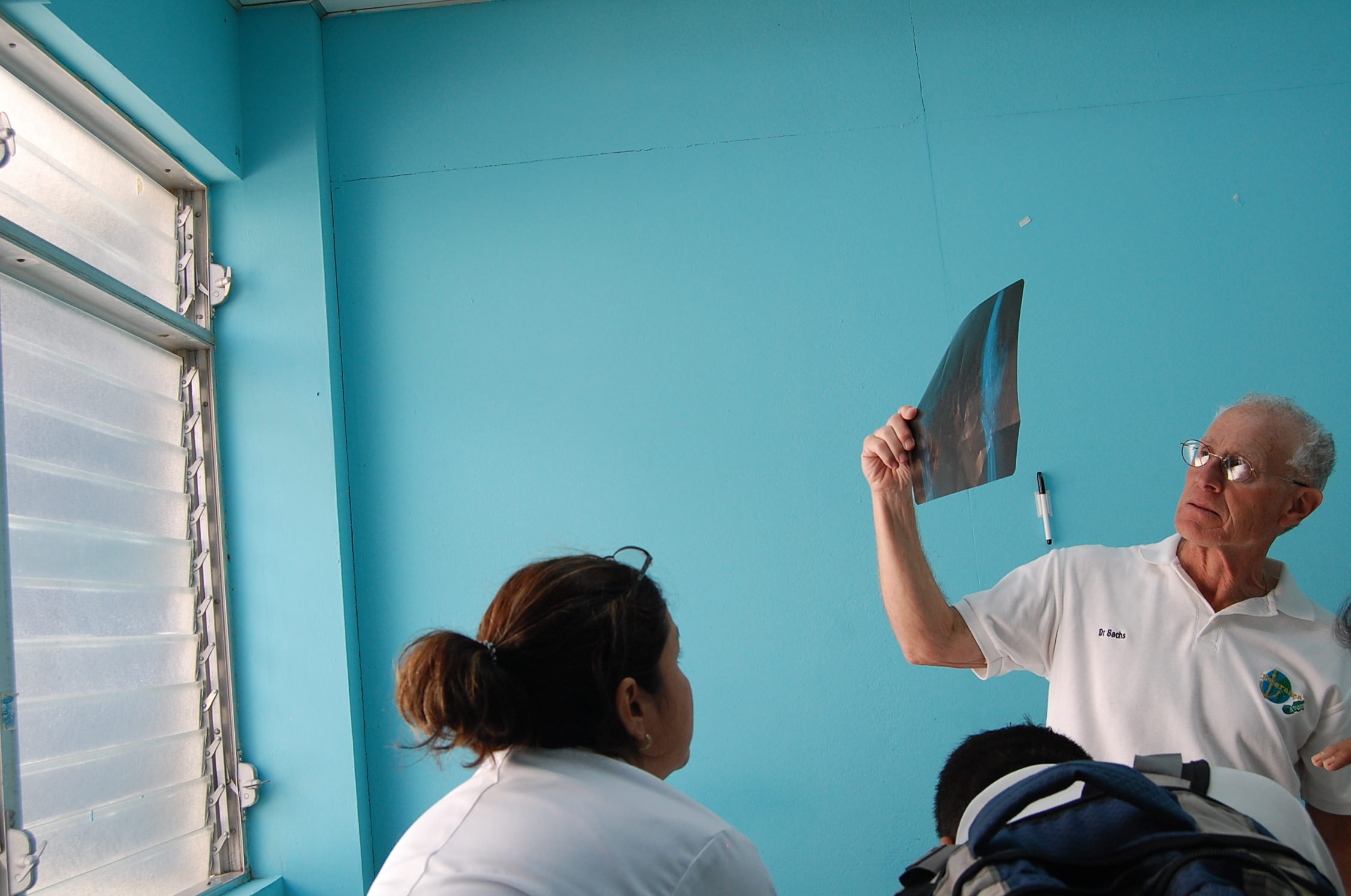 Ray Sachs and Mark Austerlitz are not just orthopedic surgeons, bridge players, and fundraisers; they are visionaries!
"Orthopedic missions to the developing world are uncommon because orthopedic equipment is so expensive. Equipping a ream of volunteer orthopedic surgeons requires a great deal of money and a lot of complex transport," according to Dr. Ray Sachs.
To make the most of an upcoming surgical mission trip to Abancay, Peru, Drs. Sachs and Austerlitz will need a fluoroscopy (x-ray) machine shipped and delivered to a village at more than 8,000 feet in elevation. The delivery requires an oceanic voyage and a 15-hour drive across mountainous terrain.
Thanks to a generous donation from fellow bridge player, Mimie Anderson, their vision is becoming a reality! Mimie's donation purchased a portable fluoroscopy machine which will allow more complex procedures to be performed with less risk to patients in operating rooms of the
Abancay Hospital.
This October, Drs. Sachs and Austerlitz will arrive in Abancay, and your support will ensure that this life-changing machine is installed and ready to go when they arrive. In addition to using the new equipment to assist in their work, both doctors plan on sharing their knowledge and training the hospital's resident doctors on how to use the fluoroscopy machine. Its presence will greatly enhance the outcome for patients like Cyntha – allowing local doctors to view her joints more closely and truly understand the abnormalities she must overcome.
"I joined Ray Sachs on my first orthopedic mission to Abancay, Peru last fall," says Dr. Mark Austerlitz. "The impact the experience has made on my life has been immeasurable. Because of my experience with Esperança, I have become an enthusiastic supporter and fully expect to keep making these missions annually."
This story is from our JULY Newsletter VIEW IT HERE
Learn More
Learn more about us!