Obesity is a major problem in the world, in the city of Tarija more than 5% of the population suffers from it and it is on the rise, especially in children. Unfortunately, it is not a priority because people with chronic disease do not die immediately, but live a poor quality of life and come to death from complications. Here, chronic disease is called the "silent death". -Health Educator, Esperança Bolivia
Amalia's Testimony
After giving birth to her first child, Amalia Lied was overjoyed. She was glowing in the newfound bliss of motherhood.
It wasn't until her neighbors began to comment on her "fatness" that Amalia's joy turned to despair. And that was nothing compared to the physical pain that started to consume her… back pain, stomach heaviness, gallbladder pain, headaches…
"I hadn't noticed before, but I felt my body asking me to consume chocolate and other sweets. I thought it was ok because my body was still used to eating for two, but I gained 30 pounds post-pregnancy."
Amalia went to the local health center where she was prescribed medication. They told her she was overweight, needed to change her diet and sent her on her way. Amalia left feeling discouraged. She had no idea the effect different foods had on your health. She ate until she felt full and satisfied and didn't partake in any exercise other than her household chores.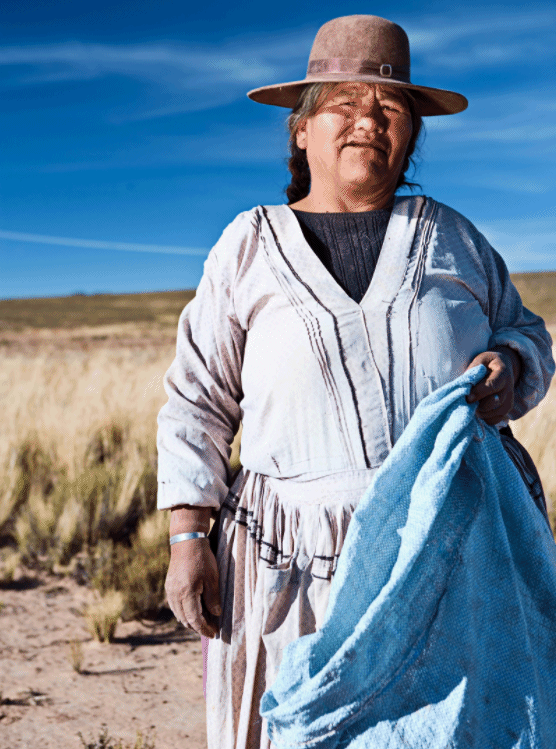 That's when fate intervened. On the way out of the health post, Amalia saw a poster for Advance's free chronic disease support group. She had a starting point.
Health Class, Day One
On the day of her first group meeting, Amalia was met by health educators, psychotherapists, and others suffering from chronic disease such as diabetes, hypertension or obesity.
Here, members learn about healthy habits and receive psycho-emotional support to cope with the disease and have better quality of life. Groups are a safe space for interaction with others who live similar experiences. Advance helps participants understand that they are not alone. 
"I haven't missed a single session. Advance's support group helped me understand myself… I used to eat to feel better, but now that I attend the support group, things changed. Every day I consume two liters of water, eat fruit and vegetables and teach my family how to eat healthy foods."
As a result of this counseling and support, Amalia lost close to 20 pounds and no longer has aches and pains. She also started her children on the right track by instilling healthy habits from a young age.
COVID-19 Response
During the pandemic, Advance's sessions went virtual. The process began by teaching participants to use Zoom, which came with a few initial challenges.
"At first, I felt nervous about pressing a button on my cell phone and entering the meeting, but gradually I felt comfortable and was able to participate more, contributing with my experiences. Even during the pandemic I feel accompanied.

I thank Advance for the Zoom license and educators that guide us, but also because during quarantine, they supported my family twice with a food bag and cleaning products."
This vital program with invaluable resources is provided for $10USD per participant for an entire year. Preventing and managing chronic disease is a key factor in working towards health equity for everyone. Sponsor a participant today by setting up a recurring donation for $10 per month here.