Dr. Sung Ho Lee and his team of four from New York returned from another successful gynecological mission with Esperança on December 9th.


Despite issues with customs at the Bolivian airport upon their arrival, they were able to operate on 16 women in just a few days who suffered from health issues such as cysts, tumors and prolapsed uterus. Many of these women had endured their illness for many years and traveled for days to receive the operation.
One of Dr. Lee's team members, Dr. Iris Wertheim, is a gynecological surgeon who specializes in oncology. She operated on several women with more complex cancer-related health issues, and gave these women a better chance at fighting off the cancer.
The team also squeezed in some time to provide education and training with local medical professionals, which Esperança encourages of all our medical volunteers!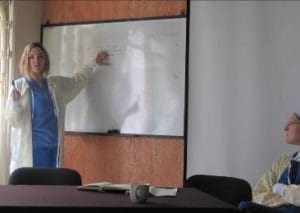 Dr. Lee has been on several surgical missions to Bolivia with Esperança and we are so appreciative of his team's time and dedication to serving the poor.