Elva Argota became a mother at 14 years old. Now 25, she and her young husband have three beautiful children aged 11, 9 and 4. Elva takes care of her family in a little house in the community of San Lorenzo, assisting her husband in masonry jobs to support their growing children.
For 9 years she has been helping her husband with these tasks – preparing mixes of cement and sand, loading bricks, preparing iron bars to lift pillars. They do not hire helpers since Elva and her oldest son are also experts in this field – a fact Elva is extremely proud of.
"Getting married and having children at an early age has not allowed us to improve our economic condition but learning masonry I felt optimistic!"
Unfortunately, Elva's excitement was short-lived.
The COVID-19 pandemic hit Bolivia hard. For more than two months Elva and her husband didn't receive a single job offer.
Finally, they received a proposition to move to the city of Tarija to begin work on the second floor of a half-built house. Desperate for an income and without thinking twice, they accepted the job, moved to Tarija and settled on the ground floor of the same house where they began working. The conditions of the unfinished structure are a breeding ground for respiratory infections – especially in younger children.
Nonetheless, the family is very happy to have work.
Everyone wakes up very early to start the day, Elva and her eldest son trading off watching over the younger children and helping her husband on the job.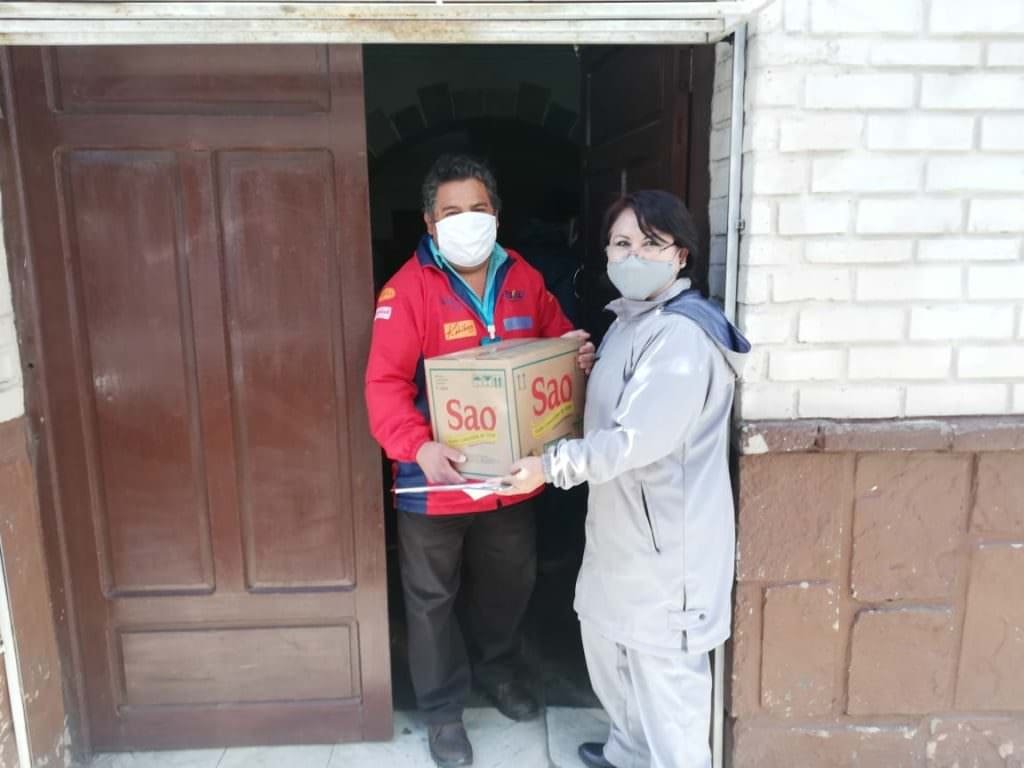 But all the while trying to get back on their feet, Elva and her husband struggled to feed their children, until you sent hope abroad. The Argota family was one of 770 to receive emergency support from Esperança – grocery bags full of staples like rice, flour, sugar, oatmeal, and oil. Elva expresses her infinite gratitude to those who have made it possible for this food aid to reach them.
"I will hope to continue counting on the solidarity of Esperança, not only for myself but for many other families who cannot find work and do not have anything to eat."
Now that they have food on the table, Elva's goal is to generate more financial resources, not only to support her family, but to conclude the series of cleft lip repair surgeries for her oldest son.
You can support Elva on her next mission by making a contribution here.