Submitted by Anna Ortiz, International Program Director
June marks Cataract Awareness Month in the United States, but many may wonder why it exists in the first place. Cataracts are the leading cause of vision loss in the U.S., with an estimated 25 million Americans aged 40 and older suffering from cataracts. Cataracts are one of the leading causes of vision impairment worldwide and it is estimated that 94 million cases of cataracts were preventable or have yet to be addressed.  
Cataracts are caused by a combination of genetics, exposure to radiation, blunt trauma, lifestyle, and environment, though the main contributor is age. Additionally, conditions such as hypertension, diabetes, and smoking cigarettes increase the risk of developing cataracts. Read more about the causes of cataracts here.
Advance is proud to be part of the fight against cataracts worldwide through our Ophthalmology Surgical Trips to Peru. Our teams have conducted two trips to Peru since 2018 where we provided 622 consultations and completed 206 surgeries for low-income people in the southern region of Abancay. Many of the patients we treat are those who cannot afford the surgery, or its after care, even though some have access to state-sponsored health care.  Read about the trip here.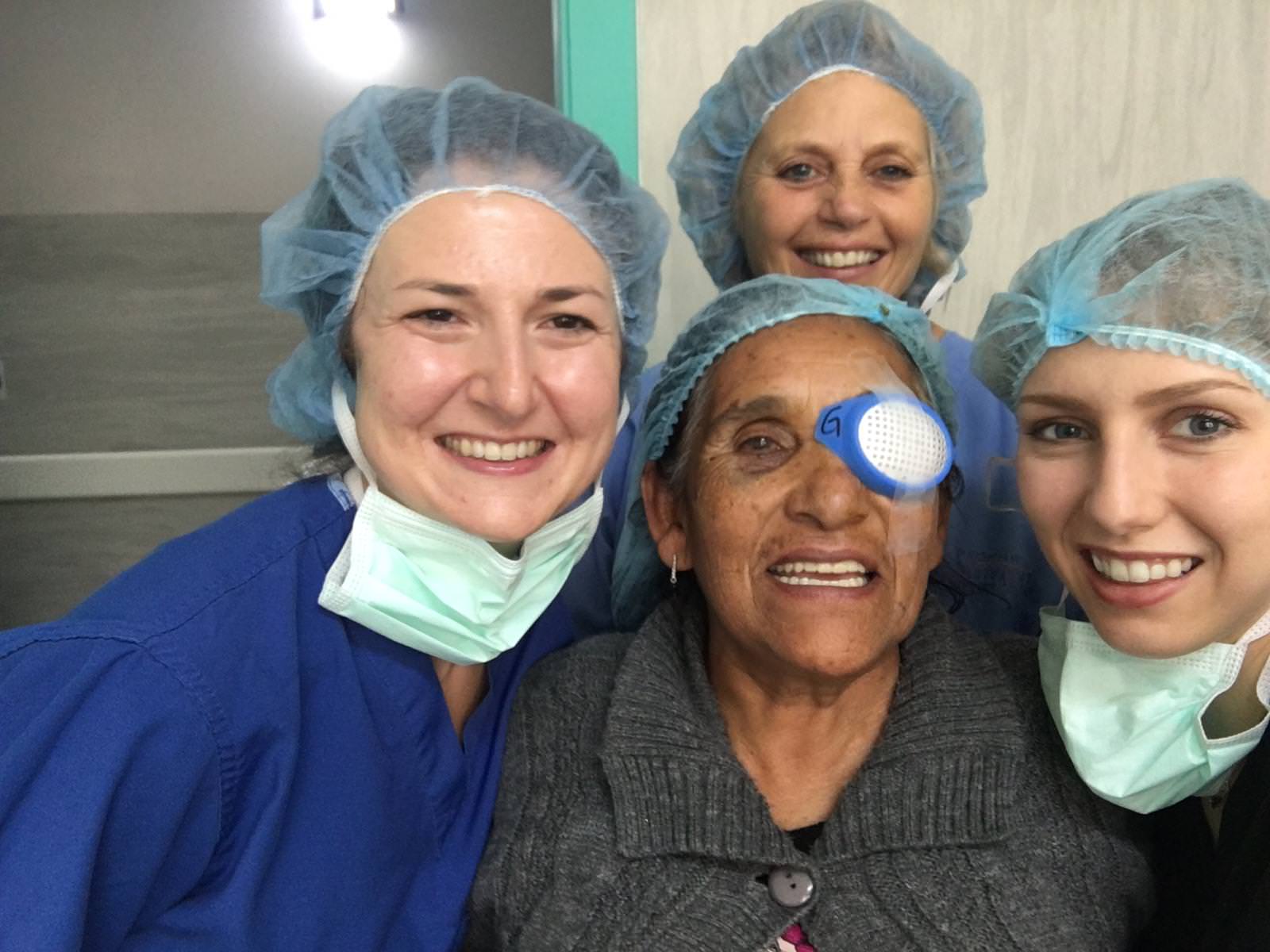 According to the WHO, studies over the last 30 years have shown that most of the vision impairment in Peru could be prevented with the proper access to eye care services. Peru's Ministry of Health has prioritized eye care with systematic investments since the 1980's. The government's program has made great strides in closing the gap of service, especially in poorer and more rural areas, however, there is still much that can be done. Thanks to the government's investment in overall eye care services, Advance can continue supporting cataract surgeries with the peace of mind that patients will have access to medications and post-operative care they require.  
Advance is committed to treating cataracts in low-income countries and we invite you to join us. Support Advance's next ophthalmology surgical trip as we expand this offering to Nicaragua!  
Dr. Pajka and his team will be serving in Managua, Nicaragua in February 2022. Donate now to support his mission!