The power of a mother's love is enough to overcome any obstacle, but sometimes they need a little help.
Valentina always knew her son Luis was special. He didn't grow as fast as her other kids and never learned to speak. He needed help eating and walking, but she loved him just the same.
An Emergency Diagnosis
Upon turning 10, Luis's health took a turn. He began suffering from seizures so frequent and painful that Valentina admitted him to the local hospital in Nicaragua. Here, he was diagnosed with Cornelia de Lange Syndrome (CdLS). Occurring in roughly 1 in every 10,000 live births, children with CdLS often experience delayed development, intellectual disability or behavioral disorders such as ADHD, anxiety or autism.
The hospital discharged Luis shortly after diagnosis with a prescribed treatment of two pills to be taken twice daily. But the regional hospital only had enough supply for the next 10 days.
"The doctors told me my son needed a brain scan before they could do anything else. They said, 'come back in two months with these exam results.'"
Valentina lives 30 miles from the nearest specialty hospital. She has no car and no money for transportation. The exams cost $800, close to what Valentina makes in two months.
"I felt sad, alone and desperate not to have Luis's treatment to slow down the seizures a little bit. God give me the strength to keep fighting for my son and find a helping hand to help us with treatment and exams."
Primary Care Brigades Bring Relief
It was then Valentina heard of Advance and their traveling medical brigades that bring primary care and medications to rural communities. So, she scheduled a consultation with Advance's doctor who prescribed Luis two months' worth of the necessary medication and will do so regularly as long as she needs.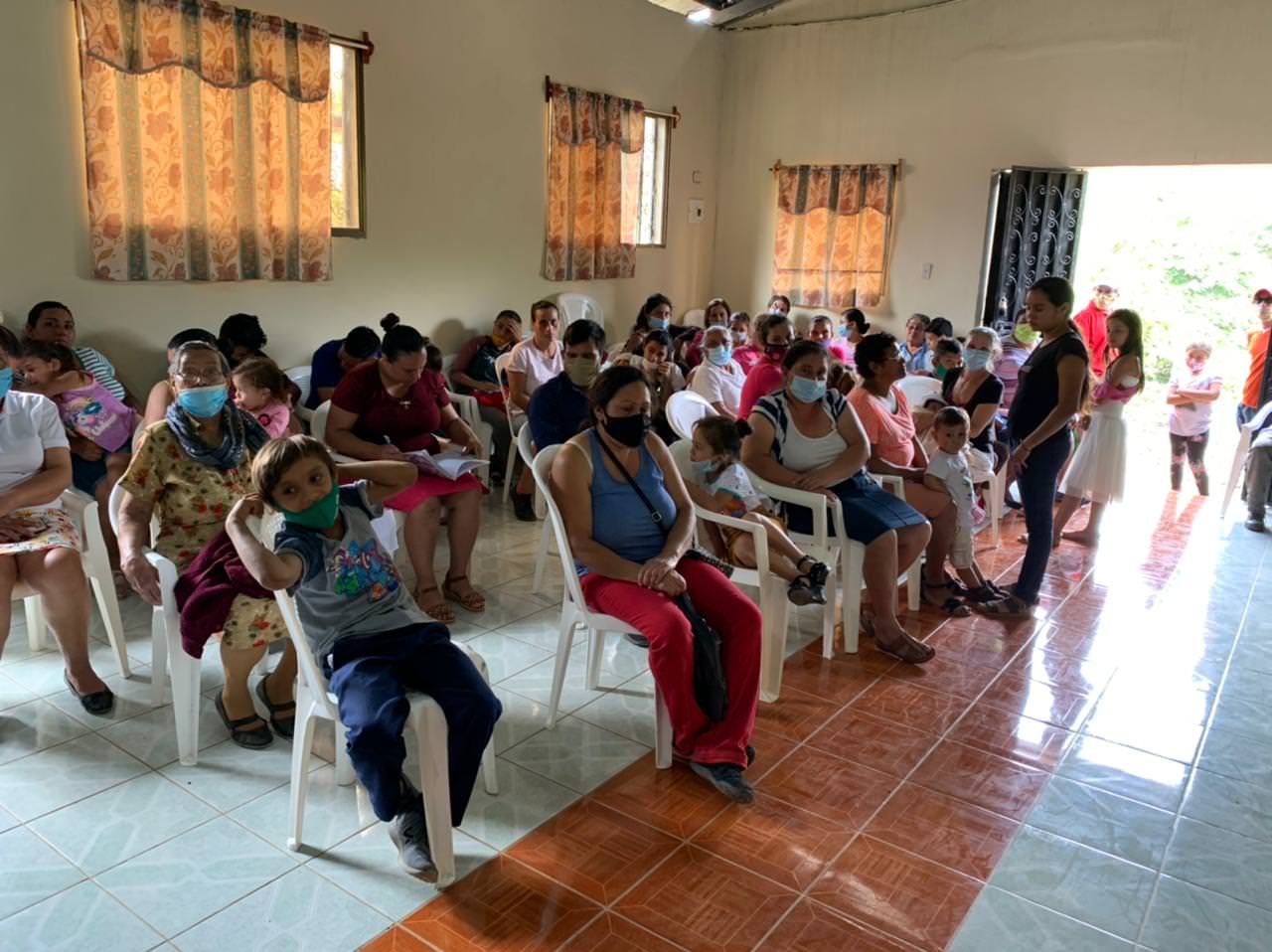 Valentina let out a sigh of relief, and for a moment she was not worried about her son's future. The thought of Luis without painful, unpredictable seizures brought her to tears. For now, he was happy. For now, he was safe.
Now, Advance and the whole family is working hard to raise funds to send Luis to the national hospital and procure the exams to get a clearer diagnosis.
"I am very grateful and very happy since we can receive the attention for free, and especially with the full medicine, since we are poor and we can not buy it. I thank Advance for coming here, and hope that someday they will manage to get the tests for my son."
Provide reliable medication deliveries to children like Luis by becoming a monthly donor today.