As the COVID-19 pandemic progresses at different rates through every country around the globe, Esperança is responding to the unique needs that arise in each of our partner communities. Today, we would like to share an update on the different pandemic response programs taking place in each of our partner countries: Bolivia, Peru, Nicaragua, Mozambique, and Ecuador.
Bolivia:
Confirmed cases: 12,245
The Bolivian government has been very forward with its citizens and progressive in the fight against COVID-19, having just recently announced an extension of national quarantine measures through June 30th. Esperança's measures taken here have been to support families losing income due to a halt in the economy.
This project delivers food packages containing staples like rice, flour, sugar, oatmeal, and oil to 770 families:
600 families with young children or those with disabilities
120 rural agricultural producers
50 leaders from Esperança's Integral Health project
Esperança's local partner has also adapted much of their health education programming to short videos that are shared with beneficiaries via WhatsApp.
Peru:
Confirmed cases: 183,198
Esperança's work in Peru mostly serves rural communities that are sure to be affected by the latent effects of the pandemic; mainly loss of income and lack of access to resources. In order to prepare these families for what's to come, we have implemented the following measures:
Providing accurate, up to-date information on the pandemic and best hygiene practices via 6 radio programs to reach 20,000 rural families
Delivering cleaning Kits containing masks, liquid soap, disinfectant (bleach), and five liters of water to 300 rural families
Distributing vegetable seeds including carrot, spinach, chard, beets, and lettuce to 300 rural families
Nicaragua:
Confirmed cases: 1,118
Significant under-reporting of COVID-19 cases is suspected in Nicaragua. Despite the high risk and innate fear of the inhabitants, a direct order to quarantine or isolate has not been established and people continue to congregate at schools, sporting events, and public transportation.
Though Esperança mainly works in rural communities that have thus far been unaffected, it is our goal to prepare families and prevent the spread as much as possible through a variety of public health efforts:
Installing new modern toilets in 20 homes in Jinotega that were previously sharing one latrine in poor condition
Re-purposing medication from postponed Primary Care Brigades and making regular deliveries of medication for 300 individuals with chronic disease, relieving economic stress and ensuring they continue their prescribed regimens for the months to come
Distributing seeds, grain storage, and technical assistance to 50 rural farmers in the dry corridor of Jinotega
Mozambique:
Confirmed cases: 352
Though COVID-19 has yet to reach the community of Maciene, where Esperança serves, families are still living in fear and preparing for the peak. One positive result of the pandemic is that community members are more interested in engaging in ongoing hygiene education workshops provided by local Esperança Health Activists. We have taken the following steps to support these efforts:
Encouraging and implementing hand washing and hygiene practices for the 300 members of the community. Addicting hand washing stations at the entrance of each home. Read the Zimila family's story.
In discussion to begin building quarantine huts where community members can isolate for the necessary time before rejoining their families.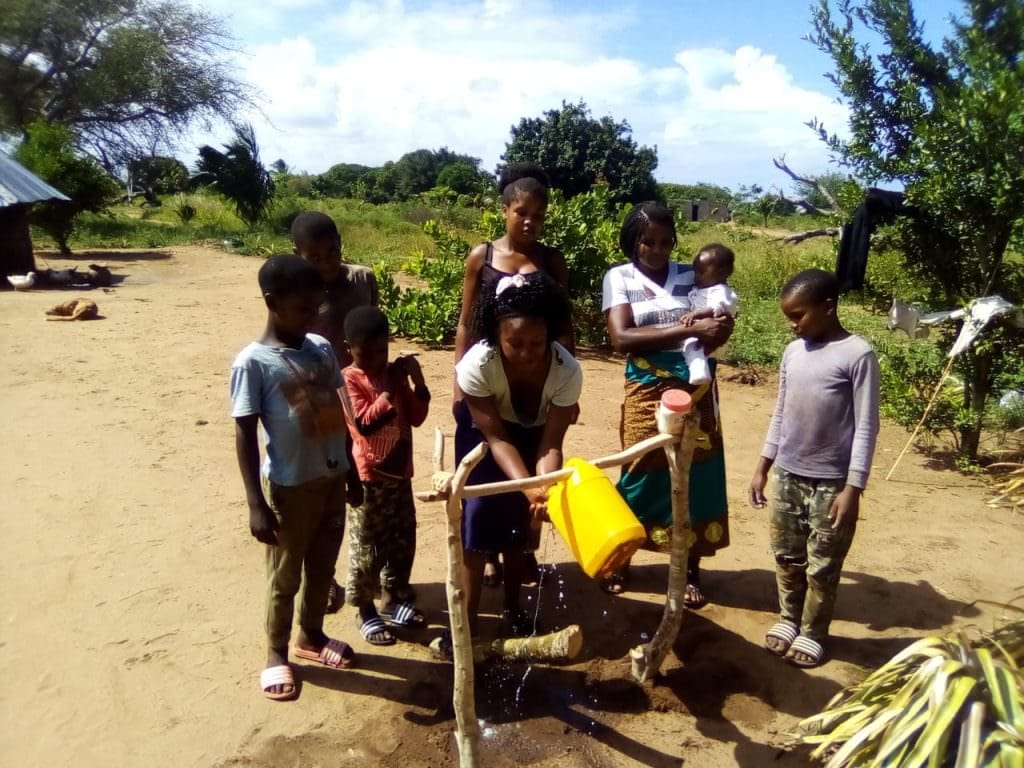 Ecuador:
Confirmed cases: 40,966
In March and April, Guayaquil faced a brutal outbreak of the virus that left hospitals overwhelmed and authorities struggling to collect the bodies of presumed COVID-19 victims. One such hospital was Esperança's partner, Hospital León Becerra de Guayaquil. In response to the outbreak, Esperança:
Supplied PPE biosecurity suits, protective glasses, N95 Masks, and Virkon to frontline workers of our partner hospital in Guayaquil
Esperança and our partners around the globe are thankful for your continued support, allowing us to restore hope to the most vulnerable.
Confirmed case count is updated as of June 5, 2020 via Worldometer