#BalanceforBetter
A balanced world is a better world. How can you help forge a more gender-balanced world?
Celebrate women's achievement. Raise awareness against bias. Take action for equality. Balance drives a better working world. Let's all help create a #BalanceforBetter. This year, the Esperança staff is sharing their thoughts on what International Women's Day means to them…
Jeri Royce, President & CEO – International Women's Day is a time to appreciate our diversity, celebrate our accomplishments both individually and collectively and come together in support of the work yet ahead.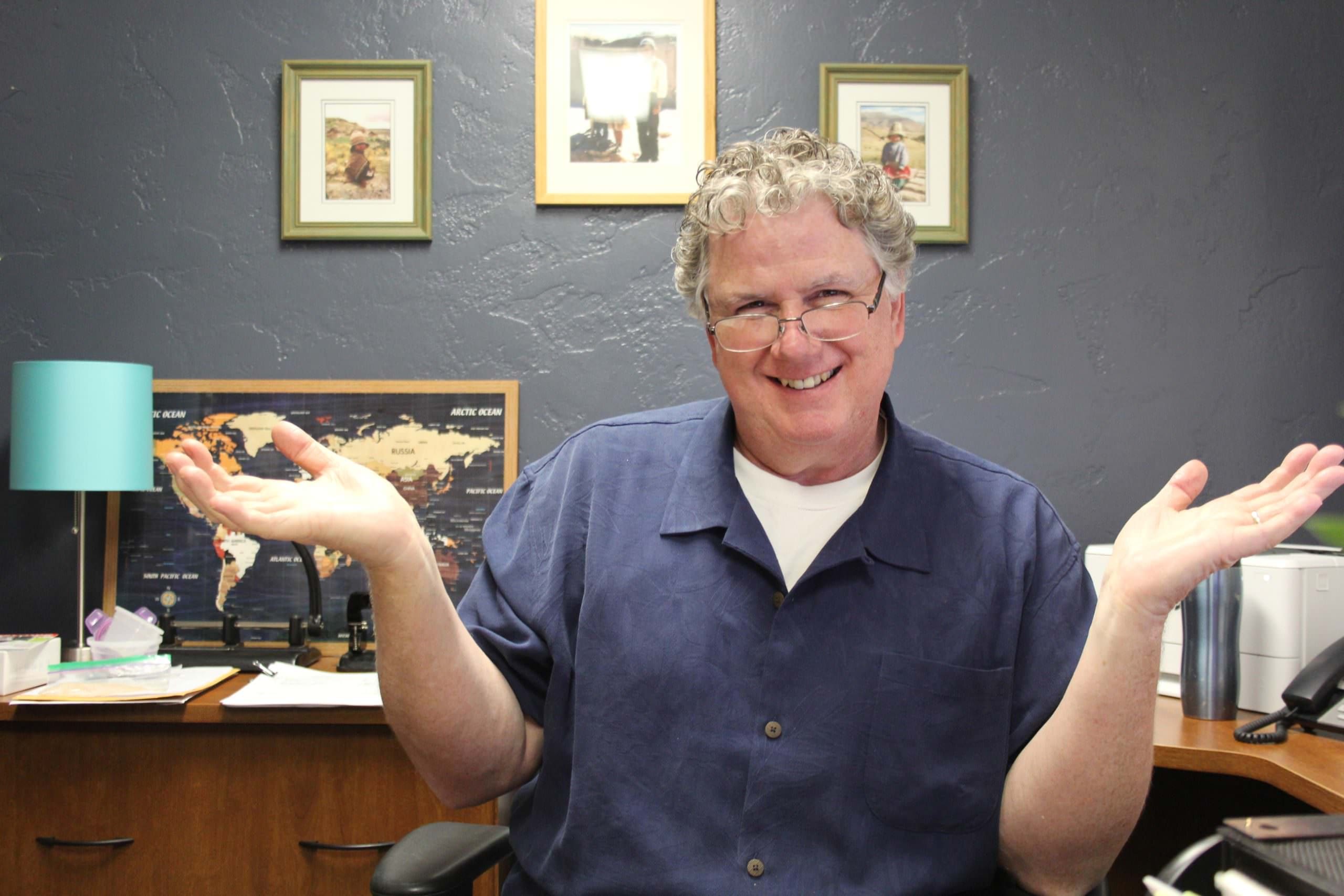 Kerry White, CFO – As a father of three women/girls I have more than my share of gender inequality within my own household, because I am outnumbered four-to-one. But this disparity and the love I have for my wife and daughters allows me to hope for the best for ALL women. I do not want those in my life to be unfairly treated under any circumstance, and I want them each to have equal gender footing for all that they hope and dream to accomplish.  I do not have a distinct example of a single female role model, but I would certainly point to what may be a hybrid of each of the four most important women in my life. My wife's maternal guidance and calm, my oldest daughter's intelligence and drive, my middle daughter's compassion and humor, and my youngest daughter's athleticism and feistiness. Each one has a lifetime of amazing stories to recount, and another lifetime of amazing stories yet to live. My dream is that they live those stories in an equal and balanced environment…which is exactly what I hope for all women around the world. I have enormous empathy for all women and can place myself in any father's shoes where injustice occurs based on archaic gender inequality.
Jazmin Hernandez, Community Health Educator – International Women's Day is a constant reminder for US, humans, to look for more gender equality; how women should be seen in politics, sports, business, and education.  A person who inspires me in this area is Sor Juana Ines de la Cruz. She was a born in the XVII Century and decided to become a nun because she wanted to continue studying and writing, and the only way to do that at this time was to become a nun. Otherwise, society pressured women to get married and start a family. She is one of the most important Poetry writers in the world and many of her poems highlighted this thought: feminine virtues become attributes of the intellect, and these are a substantial part of beauty.
Maria Valenzuela, Domestic Program Director – Balance for Better resonates with me very well. As a single mother of two daughters it has been vital to have a balance with them as a parent and a working mom. Understanding the importance of mental health I've been able to be in my daughter's lives during their most important activities such as sports activities, school band performances, etc. It is significant as my role as a parent to teach them the importance of my work. Understanding the balance keeps them and myself in a healthy mother-daughter relationship.
Elena Burr, Fund Development & Marketing Coordinator –  Every day that I come in to the Esperança office, I am reminded of the female social change-makers that have walked through these doors over our rich, 49-year history. From Sister Regina who helped coordinate Esperança's very first surgical missions to Brazil in the early 70s, to the countless Promotoras (Community Health Workers) that Esperança has trained to educate men, women, and children in Phoenix, to Jeri Royce, Esperança's first female CEO in 48 years, this organization was built on a foundation of powerful women, ready to be the change in the communities they love. In 2019, Esperança (now with a predominantly female staff) continues to carry the torch forward, empowering women everywhere with health, hope, and healing.
Anna Ortiz, International Program Director – Sisterhood. Strength. Power. Persistence. Vulnerability.  During our most recent trip to Peru, I learned about Pachamama, considered to be Mother Earth or the fertility goddess according to Incan mythology. She has the power to provide and sustain life. Peruvians revere and worship Pachamama, and it reminded me that I too should admire and respect all the women in my life for overcoming their struggles and paving the way for those that come after. On International Women's Day, I especially strive to celebrate the women in my life that have cleared the path, provided guidance and breaking through the ceiling. Arriba las mujeres!
Tiffany Luu, Fund Development Manager – International Women's Day is a reminder for us to take a look and see how far our society has moved towards gender equality, diversity, and leadership. That women are capable of doing things men can do. This day celebrates women empowering, fighting, and lifting each other up.
Julieta Larios, Community Health Educator – Coming from a Hispanic background, it is common to see the gender inequality and discrimination that has taken place throughout the years in the United States, Mexcio and Central America. Whether it hits close to home or across the world, gender discrimination and inequality continue to make the same impact on women. Growing up, my parents instilled values, morals and, above all, the notion that we as women are unstoppable and capable of doing anything we set our minds to. Of course, with that belief we were always encouraged to pursue an education and opportunities greater than what they had been privileged with.
One person that has been fundamental to my success as a woman and whom I am inspired by is my sister, Dalia. She has gone through many trials and tribulations throughout her academic career, given that is a DREAMer. However, she never gave up on her aspiration to become a physician.  As a first-generation student and as the first ever DACA recipient to be admitted into Harvard Medical School, she is now less than two months away from graduating and becoming the first person from both my fathers and mothers' side of the family to be a Physician.
Ramon Gallardo, Gift In-Kind Coordinator – International Women's Day's "Balance for Better" theme to me is about making sure we all keep an open mind and embrace the possibilities that are brought upon us through various perspectives in an effort to create a balance in our world. In my opinion, better balance = better results
Diana Soto, Community Health Nurse –  To me, International Women's Day means sacrifice, selflessness, courage, and tenacity.  It reminds me of not only how far women have come, but how much further we still have to go in terms of rights, respect, and equality. This day is a good reminder that our fight isn't over – that we shouldn't be content with where we are – that I have a responsibilities to my daughters and to ALL women to keep on fighting until women reach FULL equality, not only in our country, but worldwide.