Timotea's family was abandoned, but your support allowed Advance to come through!
Timotea lives in Bolivia with her three young daughters. Working together, they make a living as street vendors in the urban neighborhood of Tarija. Or they did, before COVID-19 struck their household.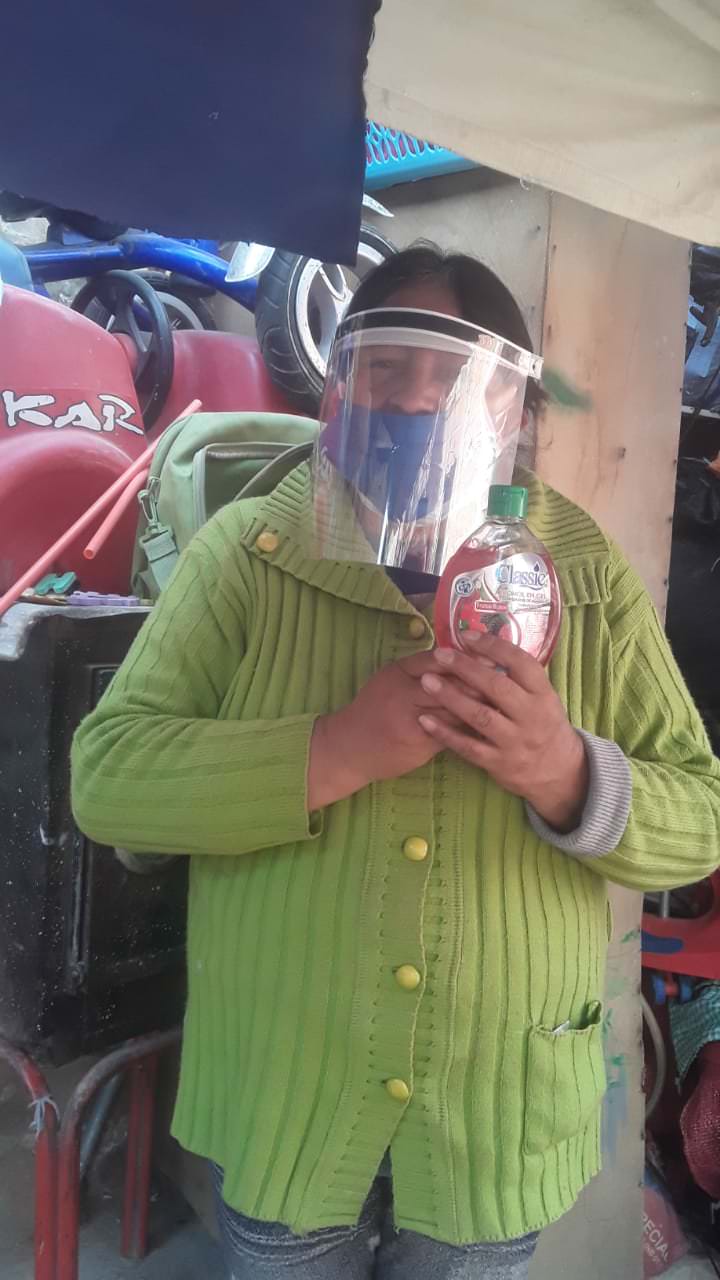 "Everyone in my family tested positive. They sent us home and told us not to leave…it was terrible because we wondered who would earn the money to buy food! The health center workers told us that they would bring us remedies, but the days passed and they did not come. Thankfully, you appeared," explains Timotea, referring to the project facilitator for Esperança Bolivia.
Timotea is a long-standing member of an Advance support group for patients with non-communicable diseases. The goal of these groups is to motivate participants to better their quality of life through a good diet and a healthier lifestyle. When she stopped contributing to the WhatsApp chat (established to keep in contact during quarantine), we knew something was wrong.
We found that due to the high number of cases in her area, the local health system had collapsed, leaving Timotea and her family stranded. Thankfully, your love and support were there to provide them with food and medical supplies right when they needed
them most.
"Thank you for the support that cared for us during times I never would have imagined. I felt rejected by my neighbors but you have been attentive. You have encouraged me to overcome the fear. Feeling your support helped us recover from the illness. We are grateful for the food and supplies that lifted our spirits. Thank you!"
Support COVID relief programs for women like Timotea. Make a contribution to Advance TODAY.
[siteorigin_widget class="WP_Widget_Categories"][/siteorigin_widget]
[siteorigin_widget class="SiteOrigin_Widget_PostCarousel_Widget"][/siteorigin_widget]