Advance has long been a voice for health equity around Arizona, providing culturally appropriate preventative health education to Latino families around the state.
In 2021, our team of community health educators launched the Lifestyle Coaching Program, 12 sessions over the course of 4 months designed for individuals who are at high risk for type 2 diabetes. This support group guides participants in defining sustainable goals through achievable milestones and gradual improvement.
Main program goals:
Gain knowledge on how to make healthier choices by reducing body fat by 3-5%
Perform at least 20 minutes of physical activity per day
Increase water intake
Reduce sodium intake
Participants are encouraged to keep a physical activity, food and water journal to keep on track with their goals and maintain in regular communication with each other and Advance's team.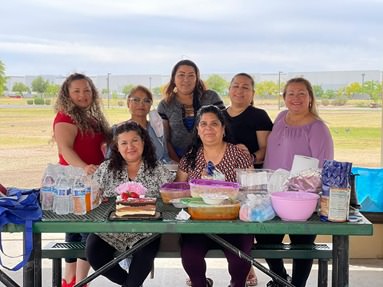 Brenda and Ana are two recent graduates of Advance's first Lifestyle Coaching Program cohort.  Both began to walk every morning and share with the rest of the class how important this program is.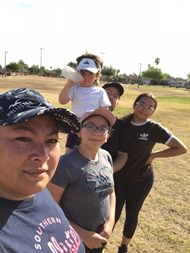 "I wouldn't be able to make these changes in my lifestyle if it wasn't for Ana," Brenda shares. "But now we've both been walking for almost four months." By the end of the program they were walking for a full hour every day.
Brenda also shared that she had COVID in the summer of 2020 and has since been suffering from anxiety.  But now, walking every morning has helped to relieve that anxiety. She feels the benefit in exercising in her mental health in addition to her physical.
Brenda, Ana and their 11 classmates now have the tools and support system they need to make lasting changes for themselves and their families.
Congratulations, graduates!