By Xochitl Wilson, Family Programs Manager
In 2013, the Action for Healthy Kids organization created Every Kid Healthy Week as an annual observance to celebrate school health and wellness success. During this special week we would like to honor all school affiliates and their daily efforts throughout the school year. The health and wellness of students is directly linked to nutrition and physical activity.
As Bruno Bettlheim, PhD wrote, "How one is being fed, and how one eats, has a larger impact on the personality than any other human experience."
Despite social distancing and school closures, school districts are still offering meals to students. Teachers are still offering virtual lessons and homework. Parents, you can continue these healthy efforts by encouraging physical activity breaks throughout the day, healthy snack challenges and visiting sites that can offer family activity/nutrition videos. It is imperative we do our part to give children the best opportunities and offer them a "whole-child" learning experience for them to thrive.
At Esperança, we offer preventative health education for all age groups. On a typical day we would be teaching our nutrition workshops at a school or community resource center. As we adjusted to our new normal, we are now offering our workshops virtually. As health educators we are working diligently at posting English/Spanish videos/blogs for the entire family related to nutrition, cooking, physical activity, and mental health.  Coincidentally our workshops match Every Kid Healthy Week's daily themes!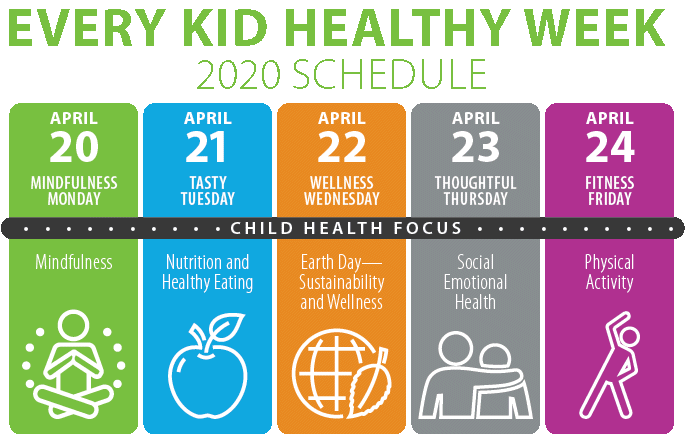 You can help Action for Healthy Kids reach the goal of 1 million actions for healthy, happy kids by 2025 by participating in any of the daily themes!
Follow our Facebook pages, Esperança and Esperança en su Comunidad for regular nutrition tips and program updates.