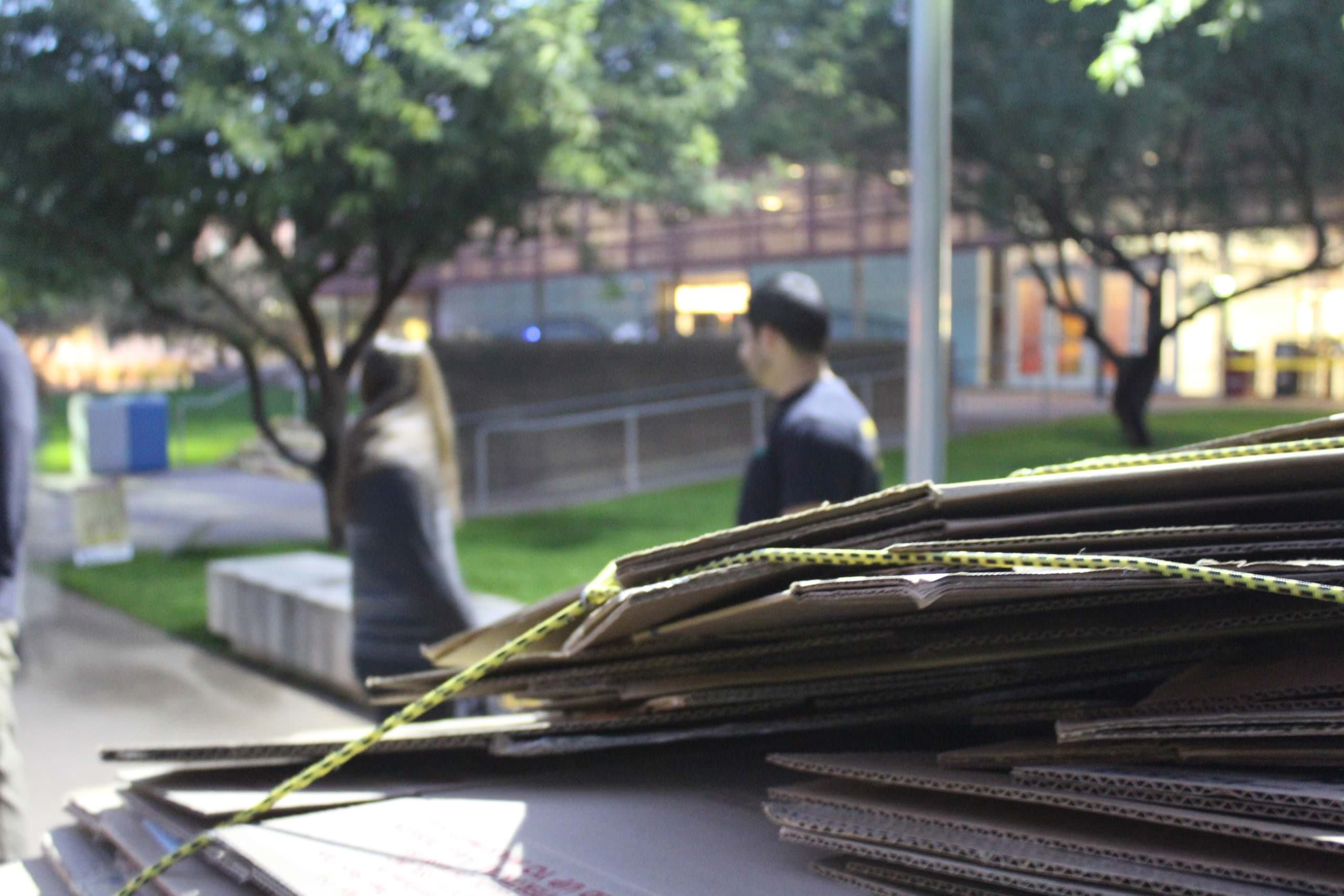 The Two Dollar Challenge on ASU's Polytechnic Campus is in full swing for the second year of operation and there are some familiar faces and new faces that are helping to transform lives with Esperanҫa.  With the suns rising on the first day the students started with the days construction at 6:00 am. The labor consisted of breaking apart cardboard for their makeshift homes and designing how the structure would be supported. With a little of imagination and some secure knots the structure was created.
A familiar face, Mentor Dida an ASU student that participated in the first year of the Two Dollar challenge commented on the second year of the program, "It is great to see fellow students joining the cause and once we get past this first day then the reality of what two dollars a day really mean will settle in."
The first night was filled with deep discussion of life paths and how we all came to the point where we would be living on two dollars a day. The dinner of the night consisted of Ramen noodles and water that was gathered on campus. Soon sleep started creeping into everyone's thoughts and with only a short disturbance from some unruly sprinklers we had a great start to a week of awareness.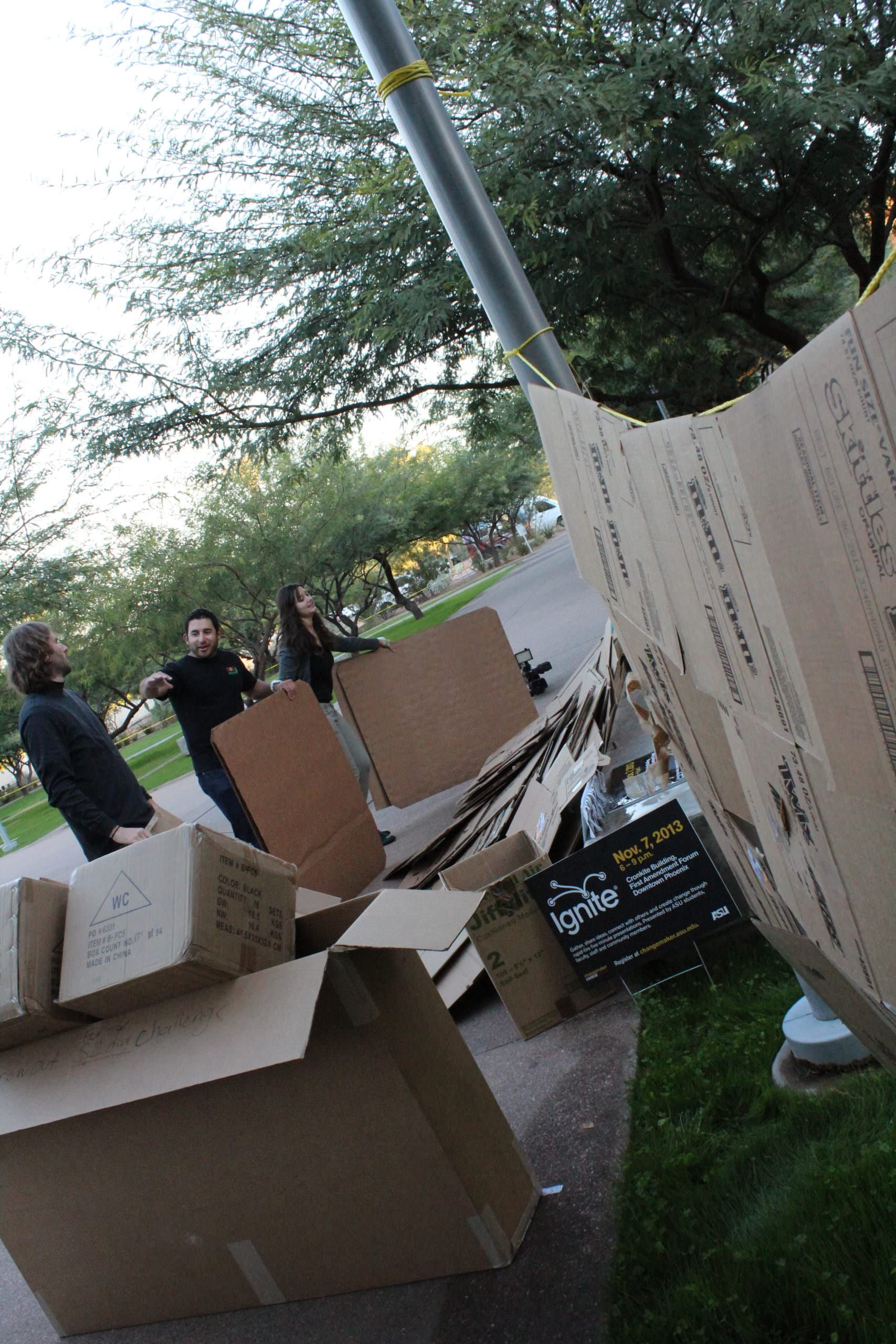 The second day of the Two Dollar Challenge was completed and this was when the reality of the challenge had begun to set in. With the hunger comes the routine of the day that still needs to commence as it ever does with classes, meetings, studying and social time but the twinge of the reality that two dollars means hunger.
This day provides the perfect stage for the discussion of the night. The fireside chat of the night was led by ASU students, ASU faculty and Esperanca Staff and tackled the issue and thoughts behind, "what is poverty?" This is no small task or subject but the thoughts of participants were both insightful and meaningful.
These discussions bring to light the real meaning of the two dollar challenge, awareness. The presence of the cardboard village alone insights the discussion of why 30 students would live on two dollars  a day.