Grimanesa and her son arrived at the regional hospital of Abancay on Thursday, four days into Dr. Feuerstein's mission…and long after the week had been scheduled and the team was no longer accepting new patients. Esperança staff attempted to explain the situation, but Grimanesa's son was adamant that she at least be screened by the doctor.
"Please, please. You have to see my mother."
Sensing the urgency his voice, Dr. Feuerstein was called for a quick consultation. His concern was well-founded…when Grimanesa lifted her skirts it was apparent right away that something needed to be done. Grimanesa was diagnosed with a ventral hernia – a visible bulge resulting from the build-up of tissue in a weakness within your abdominal muscles.
Grimanesa was in immense emotional pain as well. She expressed the anxiety of no longer being able to contribute to her family.
"There really was no choice. Of course we were going to do it, this is exactly why we were here," Dr. Feuerstein shared. "As long as we are there and as long as we have patients who need what we are doing, then we're going to stay however late we need to."
Understanding the family's desperate situation and the severity of her condition, the team scheduled Grimanesa for surgery the following day.  The procedure went seamlessly and a few hours later, the hernia was removed from her body.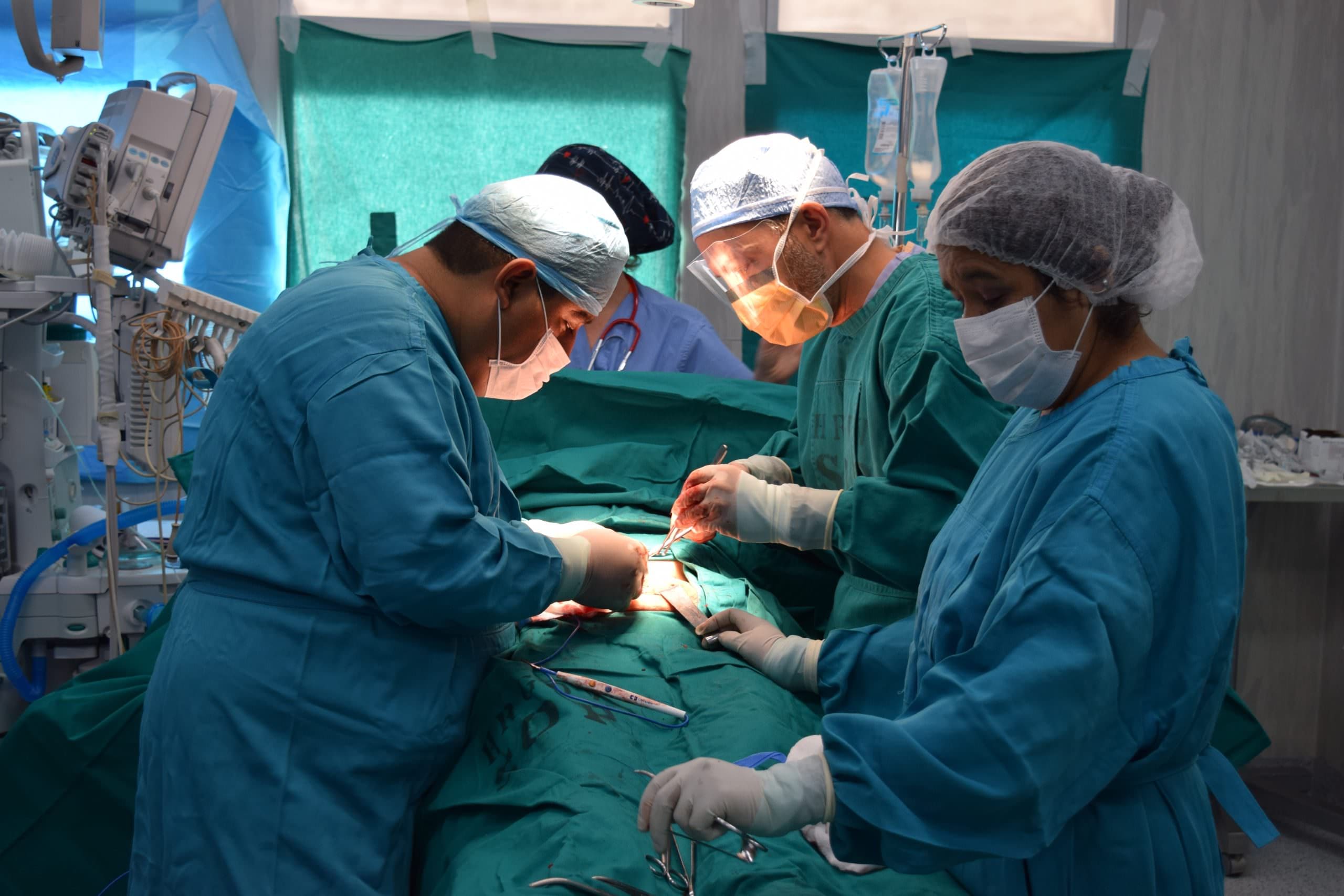 Dr. Feuerstein says that this day stood out to him the most. "This turned out to be a really gratifying case because, 1. she had a very debilitating hernia that we were able to fix and 2. one of the local doctors scrubbed in with us, which made the case even better."
Dr. Feuerstein and came out to the waiting room to share the good news…
"When I walked out of the operating room to speak to the family, the waiting room had about 12 people standing there. What I didn't realize, was that every single one of them was with Grimanesa."
Upon hearing the good news, Grimanesa's family cried and hugged. They began making teary-eyed speeches. They thanked Dr. Feuerstein and even begged him to let them buy him a soda.
"Their expressions of gratitude were very overwhelming," shared Dr. Feuerstein, who is already planning his next trip to Peru with Esperança.
Hear more about Grimanesa's story in Dr. Feuerstein's video trip recap