Meet Mrs. Enriqueta Ruiz del Rosario Valdes, a 36-year-old woman from San Pedro, located in the town of Bocay. Enriqueta a married housewife that has given birth to seven children. Like most births in the area they were all completed at home. She currently lives with 3 grand children, 4 daughters and her husband which form a total of 9 people. Her husband is the only one able to work in order to sustain the family!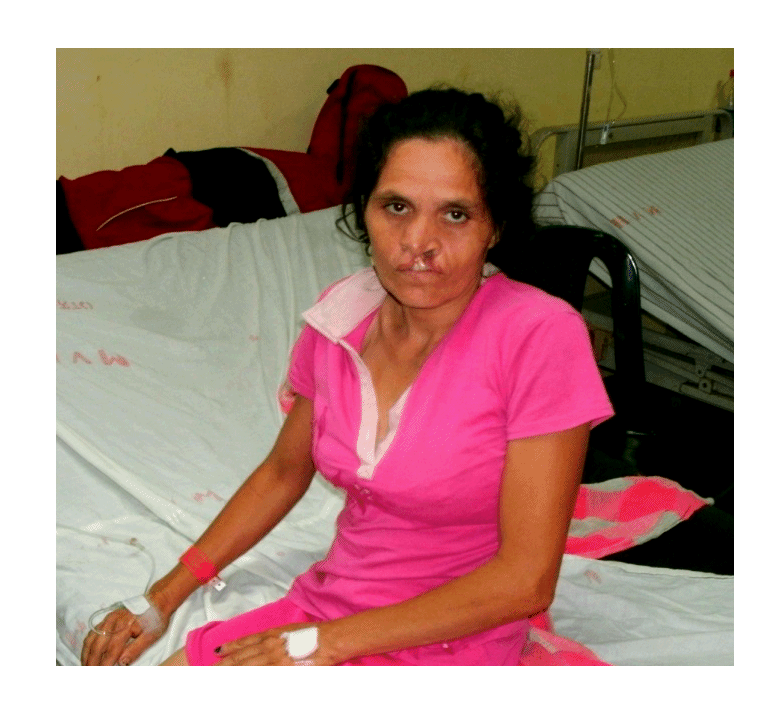 Enriqueta has always had difficulty receiving any type of medical care or treatment throughout her entire life. She has been in dire need of assistance because of the severe cleft lip that she had since she was born. Since childhood Enriqueta has had interpersonal relations problem because he was embarrassed to be seen and she has always isolated in herself in her home.
She never sought help because her and her family knew this problem would require surgery. With little to no access to healthcare, the dream of fixing this ailment was outside the realm of possibilities. But, with a ray of hope, she heard an ad on a local radio station that Esperança would be in her country and she knew this was her chance. So on February 23, she entered the emergency room at 1 am and waited nine hours for entry in the medical brigade. She was received by the coordinators of the brigade and explained that the consultation and surgery had no cost and it was funded by Esperança, in coordination with AVODEC and the Ministry of Health. She was evaluated by Dr. Retson and staff, diagnosed with a complete left unilateral cleft lip, and scheduled for surgery on February 25th!
When the procedure was complete and Enriqueta was in recovery she wanted to say a few words to Dr. Retson, "I am very grateful that I will no longer fear going out into the community and watch as people laugh at me; thank you for your work!"Enriqueta is enjoying stable health and constantly sharing her story and thanking people who make it possible for Esperança to exist in Nicaragua.