Hector is a 51-year-old member of the Kaskita Community in rural Nicaragua. He is one of 1,472 inhabitants and a proud father of six children.
Hector has also long suffered from multiple gunshot wounds during his time in the Nicaraguan army, resulting in a missing eye, extreme rotator cuff pain, and a degenerative disease with other complications.
Due to a lack of adequate medical attention, these issues were not properly corrected in time and caused serious long-term issues.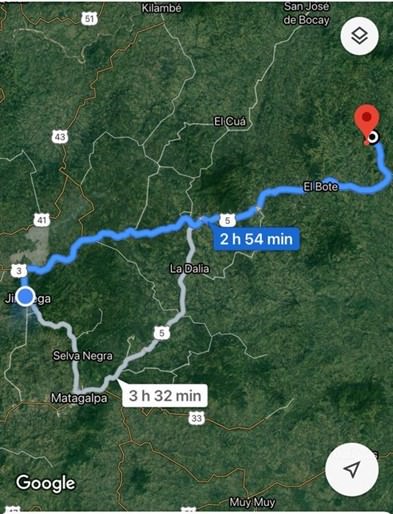 Living two hours away from the nearest health post (1 on foot and 1 by bus) and without the income to afford treatment, Hector has lived under these conditions for almost 40 years.
Believing he would never be able to live a "normal" life, Hector carried on, steadfast and resilient to raising his children the best he could. Seven days a week he is out in the fields with his son working their land to provide for their family (though he takes off every Sunday at noon to attend his church service).
With great difficulty, he performs the daily tasks of tilling and sowing the land and harvesting produce. "There is pain throughout my whole body, but especially in my right shoulder."
One year ago, Hector heard of a group of medical professionals coming to the closest health post to provide free services and though it was a two-hour journey, he took the plunge in hopes of finding some relief from his long-endured pain.
The first time he met with Advance's medical team, they performed a full assessment and prescribed him pain medications, at-home exercises, and other diagnostic tests at the closest hospital.
For the first time in four decades, Hector felt relief.
Once every month, Hector receives a refill on his medication and personal consultation with a doctor familiar with his medical history – quality healthcare delivered by Nicaraguan doctors in his local community.
With your support, Advance Community connects under-resourced communities like Hector's with the programs and services they need to live their healthiest lives!