Every December 5th on International Volunteer Day we celebrate the power and potential of volunteerism. As many of our fellow nonprofit organizations do, Esperança thrives on the power of skilled, passionate volunteers.  Whether it be internationally or right here in Phoenix, dedicated ambassadors are in abundance at Esperança.
The epitome of a selfless act can be seen in the volunteer surgical program. Medical professionals from across the United States take time off work and pay their travel expenses to spend a week in Central/South America, providing free surgical procedures to the most remote, under-resourced communities.
"They see the outcomes of the mission, the people they are impacting, and always want to know when they can volunteer again. We are all working towards the same purpose: to bring hope, health, and healing to all regardless of location or financial situation," shares International Program Coordinator Adriana Farquharson.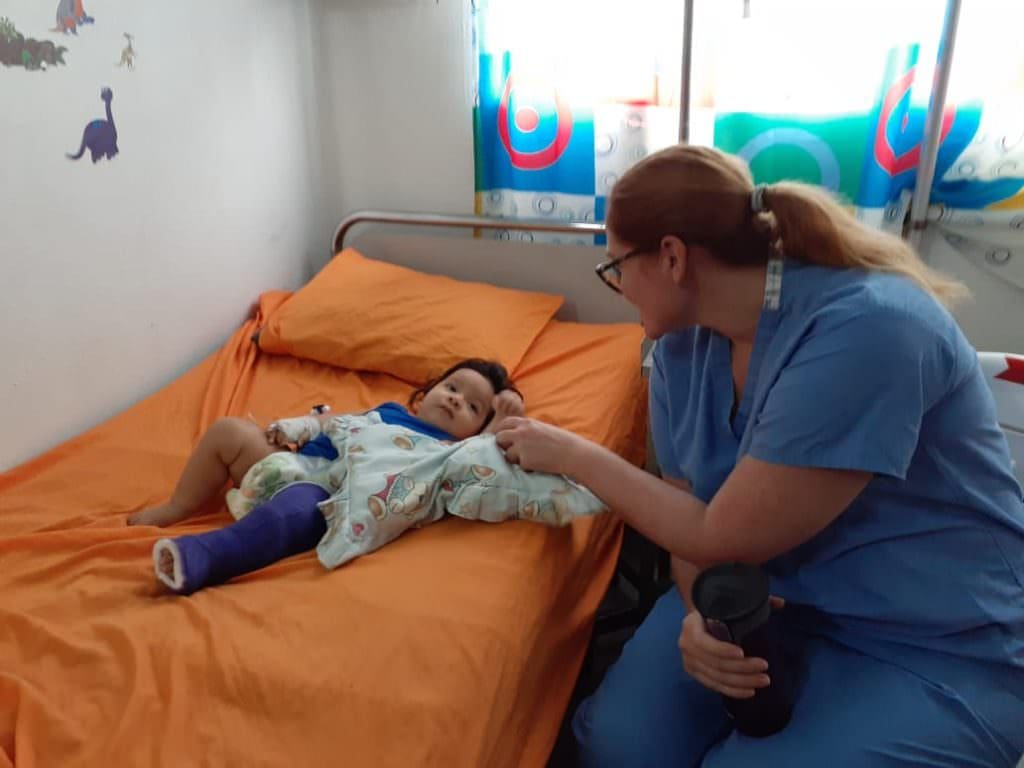 To add another level of thought and appreciation to International Volunteer Day, this year, the United Nations has established the theme as "volunteering for an inclusive future" and shared that "volunteering provides opportunities for people, particularly those often excluded, to concretely impact their own lives and play a constructive role in their communities by volunteering their time and skills."
This could not be more reflective of Esperança's local volunteer opportunities. Many may see it as a warehouse, but the storage and inventory site for Esperança's donated medical supplies is a place of refuge and rehabilitation for many volunteers. The donation intake program opens its arms to a variety of return-to-work programs around the Valley.
Ramon Gallardo, Gift In-Kind Coordinator, started at Esperança almost three years ago as a donation intake volunteer, relearning essential workplace skills following a Traumatic Brain Injury (TBI).
"After my brain injury I was terminated from my previous employer because I could no longer perform the tasks that my job description required. I felt defeated. Volunteering was key to making me feel complete enough to re-enter the workforce. Through volunteering I realized that although I was physically hindered I was still useful, and that I could impact my community."
Some volunteers stay for years, others use Esperança as a place to regain workplace skills and move on with new confidence. In Ramon's case, his one year of volunteering turned into an offer to become a part-time member of the Esperança staff.
"It wasn't until I began volunteering at Esperança that I went from feeling rejected to being part of a greater purpose."