Submitted by: Eileen Kane, Esperança medical volunteer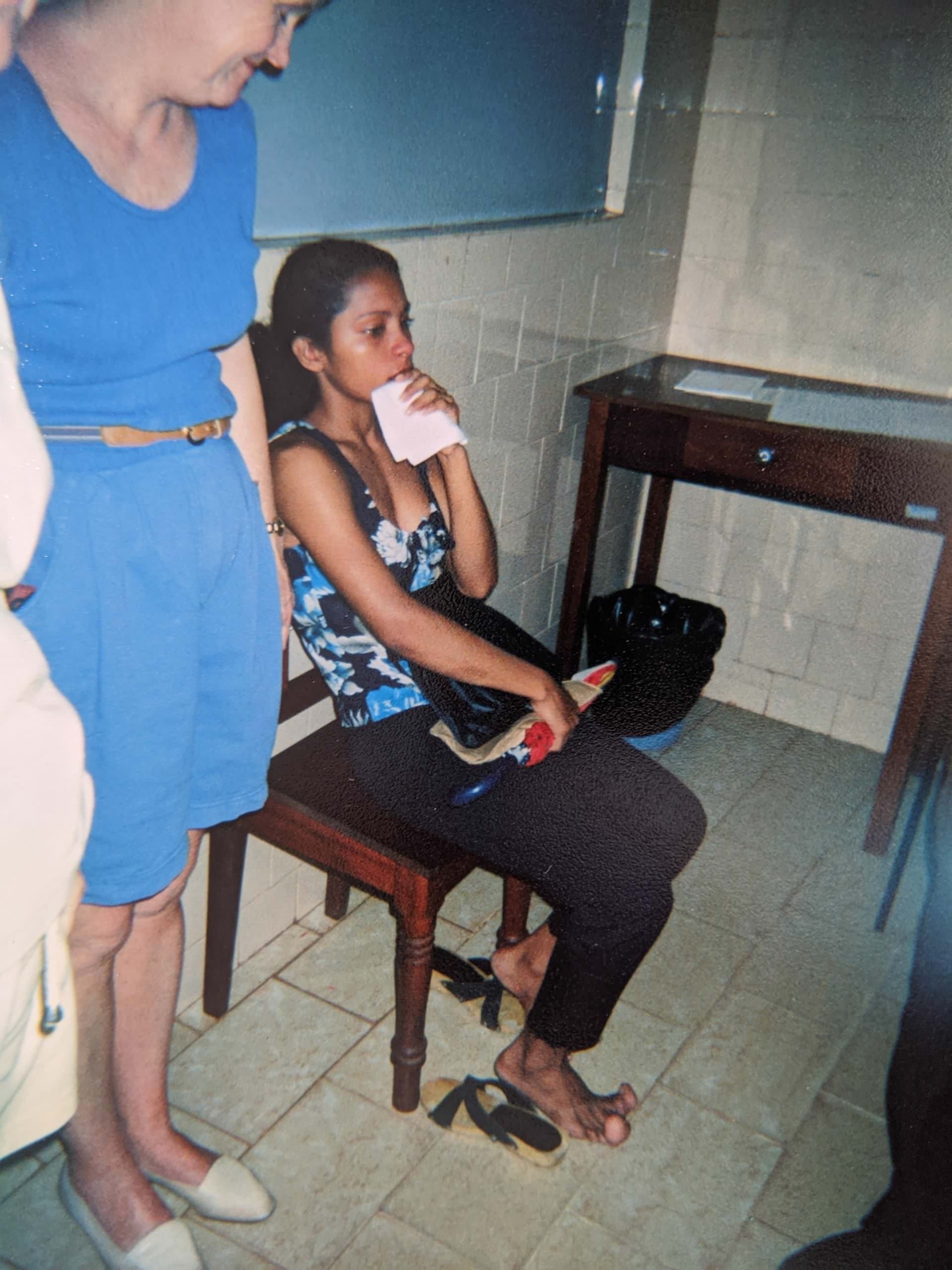 Sometimes the human elements of kindness, tenderness and caring make as big an impact as the success of a complicated surgery.
It was in Santarem, Brazil, in the early nineties when a beautiful young lady appeared at the clinic in the hope of getting help from the Orthopedic team that would be at the Esperança clinic for two weeks. Her right foot had grossly overgrown, deformed toes, making it impossible to wear a closed shoe, but equally upsetting, cosmetically, to wear a flip flop. The young girl was terrified to be operated on because her mother told her that if she underwent surgery that she would die. However, she could not let this one chance pass her by.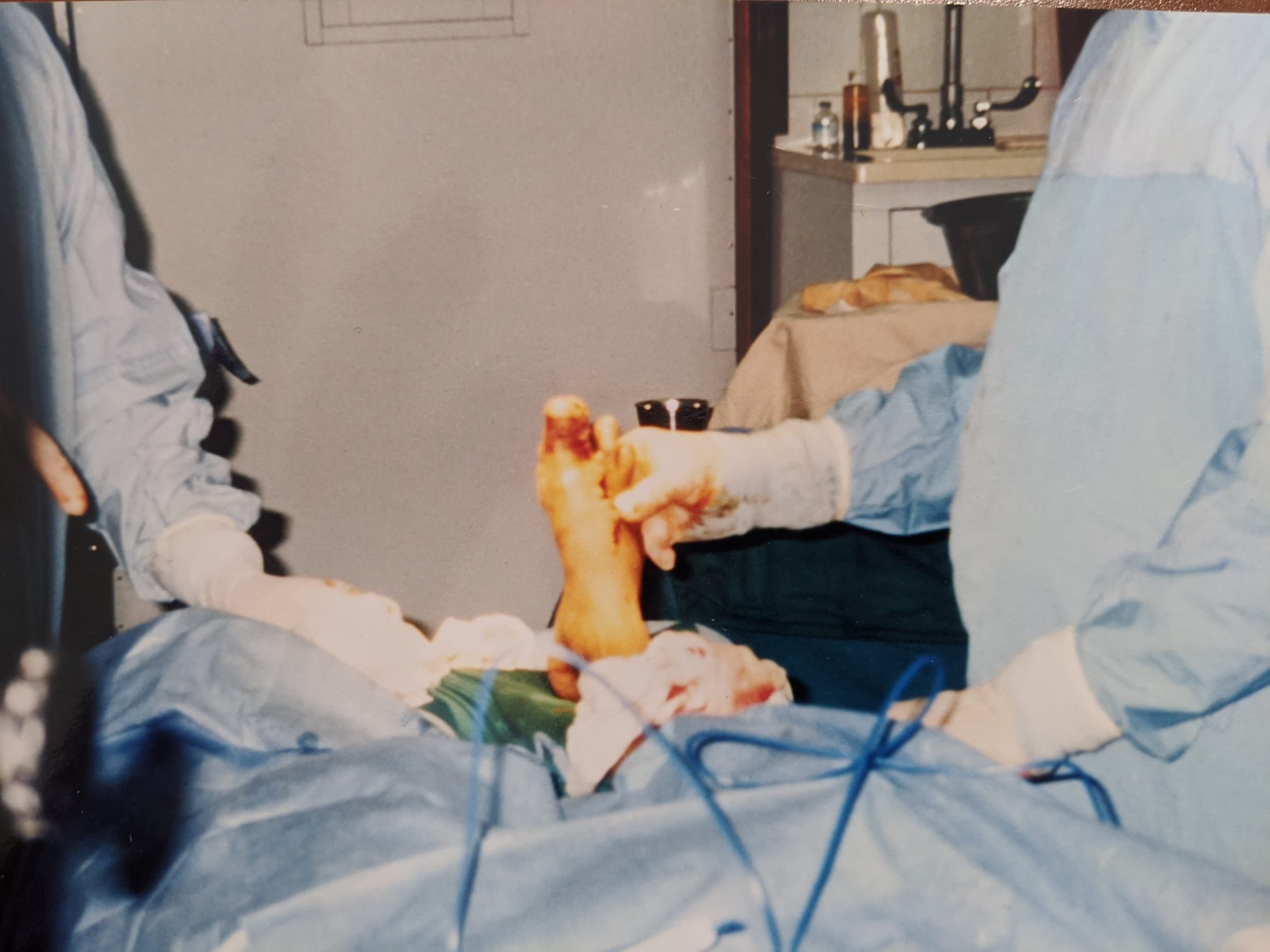 With tears flowing, she explained her great fear to Dr. Emmanuel Silva, a local Orthopedic Surgeon and to Dr. Bob Kane, a visiting Orthopedic Surgeon from New Jersey. In a very poignant scene, Dr. Bob would often gently dab her tears with his white handkerchief against her beautiful skin until, as seen in the photo, her gave her the handkerchief for comfort. The caring and assurances of both doctors have her the courage to face the surgery. The result of the surgery was a very acceptable looking foot and a very happy young lady who was ready for dancing shoes.