Esperança's medical brigade team routinely visits Isabel's community to provide primary, pediatric, and dental care. Her children had received screenings and teeth cleanings, and were living healthier than ever before!
However, Isabel herself was struggling. Isabel is diabetic, and must administer insulin two times per day to keep her blood sugar in check.
Unfortunately, living in the rural jungles of Nicaragua, supplies like syringes are not readily available in her community. This leaves Isabel in constant concern for her life. She feels weak and often drained.  What hurts the most is being unable to perform her normal tasks providing for her family.
Without insulin for an extended period of time, diabetics can experience dehydration, confusion, and ultimately this can lead to coma and death if medical attention is not sought.
Little did Isabel know that she was about to receive hope in a whole new way.
Throughout the course of the year, Esperança accepts donations of medical supplies and equipment from hospitals, clinics, and individuals around the country to be sent to Nicaraguan partner, AVODEC.
One of these gracious donors ended up being Isabel's savior.
Boxes of syringes along with over $1million worth in other supplies and equipment were packed into a 40 ft shipping container.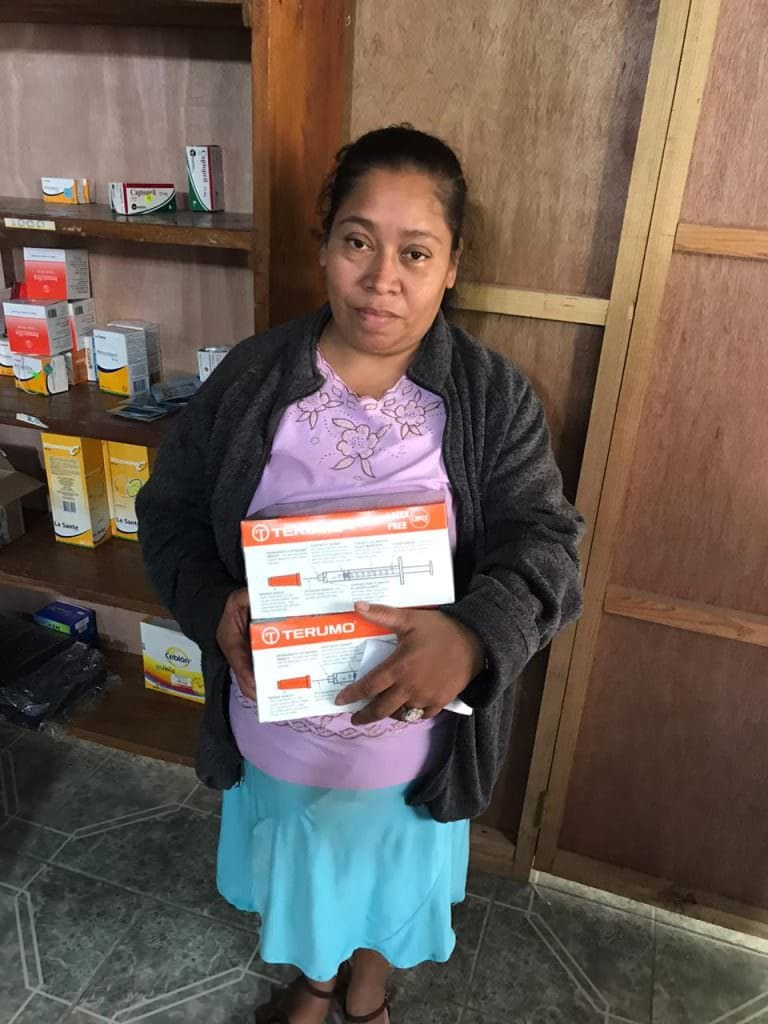 After traveling almost 3,000 miles from Esperança's home base in Phoenix, AZ, to Jinotega, Nicaragua, the life-saving syringes arrived safe and sound, ready to be dispersed by the local team!
During Esperança's routine brigade stop in her community, Isabel was overwhelmed to see boxes of syringes waiting for her.
"You have already done do much for us! Your team is made of miracle workers."
Thanks to you, she no longer has to worry about whether she will suffer the consequences of going without medication, or who will provide for her children while she is ill.
Isabel is just one of 4246 people seen by Esperança's Medical Brigades in 2019.
Do you have supplies to help people like Isabel?