Submitted by Anna Carolina Ortiz, MPH, Global Health & Development Director
March is a great time to pay a little extra attention to our eating habits as we celebrate National Nutrition Month. Perhaps you set some intentions at the beginning of the year to improve your health by changing what you eat? And perhaps you've lost some steam towards this goal, as many of us do with our New Year's resolutions. Well, it is not too late to make some changes and get back on track toward our healthy eating goals. 
This year's theme is "Celebrate a World of Flavors," so what better opportunity to share some of our tried-and-true recipes? Advance collected these healthy recipes for traditional dishes in the different countries in which we work. Here are three of our favorites:  
Cauliflower Ceviche
By switching the fish or shrimp to cauliflower, we're reducing the overall fat of the dish. You can reduce the carb intake by switching the tostadas or tortilla chips for romaine lettuce "cups."
This is a great option for those looking for a meatless, low-fat meal.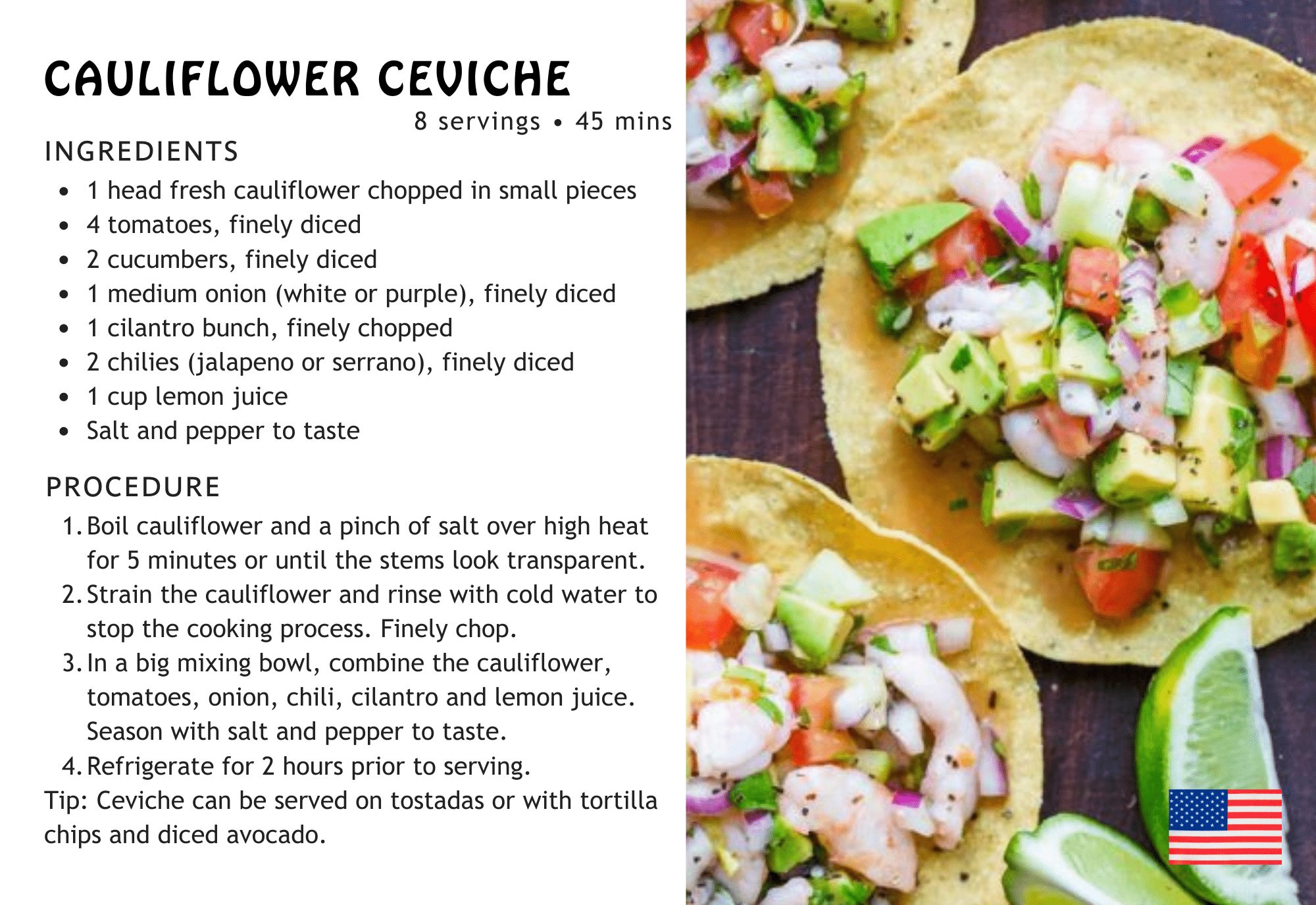 Quinoa Tortillas
These quinoa "tortillas" are a great and filling snack!
This is a great option for those looking for low sodium, protein-packed quick snack.
Lentil Patties
Last but not least, you may be familiar with black bean patties, but these lentil patties go a step further. The added zucchini squash and oatmeal flour pack additional nutrients and will leave you feeling satisfied. 
This is a great option for those looking for low fat, low sodium, no meat alternative with lots of fiber.
Interested in reading the full cookbook with recipe ideas from all Advance's partner countries? Send us a message!