Submitted by Alexia Vega, Community Health Educator
Is obesity an epidemic? An epidemic is the appearance of a disease or condition that attacks many people at the same time in the same region. Obesity affects 1 in 5 children and adolescents, and the prevalence of obesity in adults is 42.5% in the United States. Considering these statistics, I would define obesity as a growing epidemic.
How do we prevent or mitigate obesity and the health complications associated to obesity?
By educating ourselves on proper food portions, avoiding processed foods, including healthier food options such as whole grains, fruits, and vegetables to our diets, avoiding saturated (bad) fats, sugary drinks and foods that primarily provide us with empty calories and having a regular exercise routine. Easy right? Well not necessary, and the food industry does not make it any easier for our everyday person to stick to a healthy diet without overindulging.
According to the CDC, 60% of the American diet comes from processed foods and the average restaurant meal is 4 times larger than in the 1950s. Making changes, forming healthy habits, and adapting to a healthier lifestyle will not be a fast and easy journey but most definitely one that will be worth it. A proper nutrition and exercise regime will help you feel more energized, prevent, or delay certain chronic conditions and help you live well.
There are also many free online resources to help guide you on your journey from myplate.gov, the Academy of Nutrition and Dietetics at eatright.org, and the Center for Disease Control and Prevention at CDC.gov. Here at Advance, we also offer free nutrition classes to help bring awareness on the importance of a varied and well-balanced diet.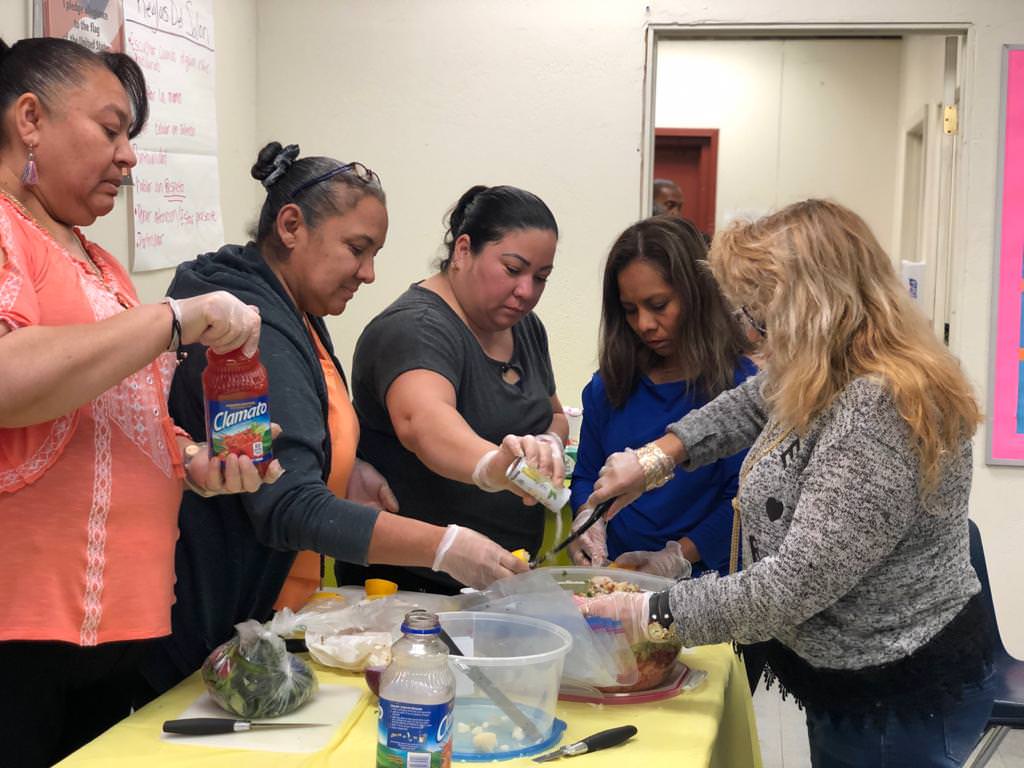 The Academy of Nutrition and Dietetics has themed this March 2021 National Nutrition Month as "Personalize Your Plate". This encourages everyone to adapt and personalize your plate to what fits you. We know that one diet does not fit all, which is why it is encouraged to personalize your plate and health journey as it fits and works best for you.
Here are some tips to help you start on your health journey:
Read the food labels– pay attention to servings sizes, limit foods high in saturated fats, added sugars and sodium. Look for foods that are high in dietary fibers, vitamin D, calcium, iron, and potassium.
Make half of your plate Fruits and Vegetables– the other half of your plate can be split for ¼ protein and ¼ grains.
Prepare more home cooked meals and avoid processed foods– schedule a time to plan your meals and prep them in advance.
Drink more water– avoid sugary drinks and indulge in some fresh water instead. Adding natural flavors such as lemon slices or cucumbers can help boost the flavor if you have difficulty drinking water.
Visit a Registered Dietitian Nutritionist (RDN)– an RDN can help guide you on healthier choices and make a plan that fits your specific needs.
We all have work that can be done when it comes to our nutrition, so make some healthy changes today!