By Tiffany Luu, Development Manager
Philanthropy – (n): the love of humankind
On November 15, we celebrate National Philanthropy Day. Founded by philanthropist, Douglas Freeman, the day was formalized by President Ronald Regan in 1986. National Philanthropy Day (NPD) is set to recognize the philanthropic community and honor individuals, businesses, and supporting organizations that contribute to philanthropy.
Did you know philanthropy is practiced every day in every community? Individuals like YOU are supporting endless causes and missions, making the world a better place. Whether it be through a monetary contribution, or donating your talent and time, philanthropists come in all shapes and sizes of giving levels, ages, and ability.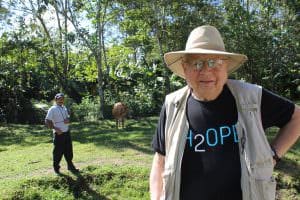 Esperança is set to celebrate a milestone in 2020, our 50th Anniversary as an organization and 20 years of work with our Domestic program – and this couldn't have been possible without YOU – philanthropists and supporters of our work! On behalf of the staff and board members of Esperança, I would like to express my deepest gratitude to our extraordinary donors (some who have been with Esperança since its inception!), selfless volunteers, and partnering organizations and companies for your support. Thank you for believing in us to be good stewards of your generosity. ❤
My role at Esperança is to build relationships with everyone that has been touched by our mission, and help connect our supporters to specific causes and projects that have a personal meaning to them. It is my honor to build a relationship of friendship, trust, and transparency with you all.
Want to help spread the word of Esperança's work? Help us host an informational session! Please contact me for more information.