At the stunning elevation of 14,500 ft. in the Andes mountains of Peru live the Q'eros people, often cited as the last living descendants of the Incas. Chased into the mountains by Spanish Conquistadors hundreds of years ago, their ancestors never returned, preferring to make these dizzying heights their permanent home. Life has not been easy. The rocky soil and bitter cold air resist the farming of any but the hardiest vegetable. For generations the Q'eros have struggled with nutritional deficiencies that affect their health and the wellbeing of their children.
Their teeth have suffered immensely – even the youngest children showing signs of painful decay. Thankfully, your support over the years has given them new hope in the form of greenhouses, introducing new, more vitamin-rich vegetables – things like chard, spinach, onions and cabbage – and the know-how to produce this novel produce at a rate never seen before.
Education combined with the proper tools and infrastructure is setting this community up for success. But it isn't the end of the fight for nutrition among the Q'eros.
Seen as easy targets for vendors, the children here consume a lot of candies and other junk food. They have never been taught any different. This coupled with the lack of oral hygiene make 99% of the adult, school-age and child population suffer from tooth decay.
"We don't usually wash our hands, let alone teeth, because it's so cold in this place," says 10-year-old Angelica in her native language of Quechua. "The water is very cold; we didn't know how to do it and we didn't have a toothbrush."
Thanks to your support, 190 Q'eros adults and children were educated on effective hygiene habits, the importance of hand washing, the correct technique and frequency of toothbrushing, how to follow a balanced diet using their new greenhouses and keep their families healthy.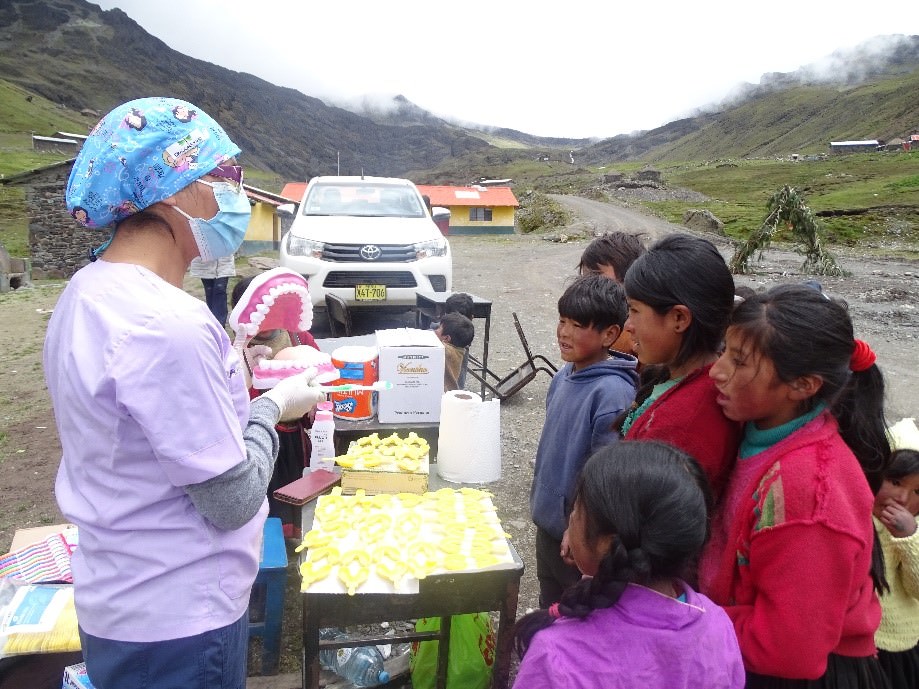 "I see my parents and my cousins who always complain that their teeth hurt, they go to town and sometimes doctors make them pull out their teeth. I will not get my teeth pulled out," says Angelica fiddling with the braids of her hair, smiling.

"Thank you for everything you taught all of us," Angelica continued. "Although the candies are very good, I don't want rotten teeth and neither do my friends. I will remind my family and schoolmates that we must always wash our hands and teeth and eat healthy."

Continue to support Advance's work in the Q'eros Nation by making a donation today.