You've seen it a million times … The boy holds out the little box, the girl looks inside — and then there's that dazzling smile! It's love! It's yet another Valentine's Day commercial!
But that fabulous smile … those perfect teeth … are a fantasy for so many. Their teeth aren't perfect. They're not pretty. They're not white, not clean, not healthy.
For many, many people in need, dental care is an unheard-of luxury.
And science now tells us — poor dental hygiene can lead to disease … and can trap a person in poverty's downward spiral.
This is why Esperança's "Learning with a Smile" program is one of the most vitally important components of our work. Today — instead of focusing on Valentine's Day, the day of dazzling smiles — we're focused on February as National Children's Dental Health Month.
We're committing ourselves to giving the gift of oral health to absolutely as many children and adults as we possibly can … as one of the most important expressions of hope that we could possibly share.
I hope you'll help make it happen. Your generous gift of compassion to Esperança today will enable our teams to connect with families right here in Maricopa County in serious need of oral health support.
You'll help us reach folks in low-income communities who don't have access to or can't afford dental care.
Your support today will empower our awesome partnerships with local dental clinics like Brighter Way Dental Center, to provide referrals for free and low-cost dental exams, dental X-rays, fluoride treatments, and more. We're also grateful for the support of Delta Dental, BHHS Legacy Foundation,
The Board of Visitors, Banner Health Foundation, Phoenix Suns Charities, and generous individuals in the community for their support.
You'll help us provide education for children — reaching them early, helping them develop healthy dental hygiene habits before it's too late — and help parents learn the importance of oral health care for themselves and their children.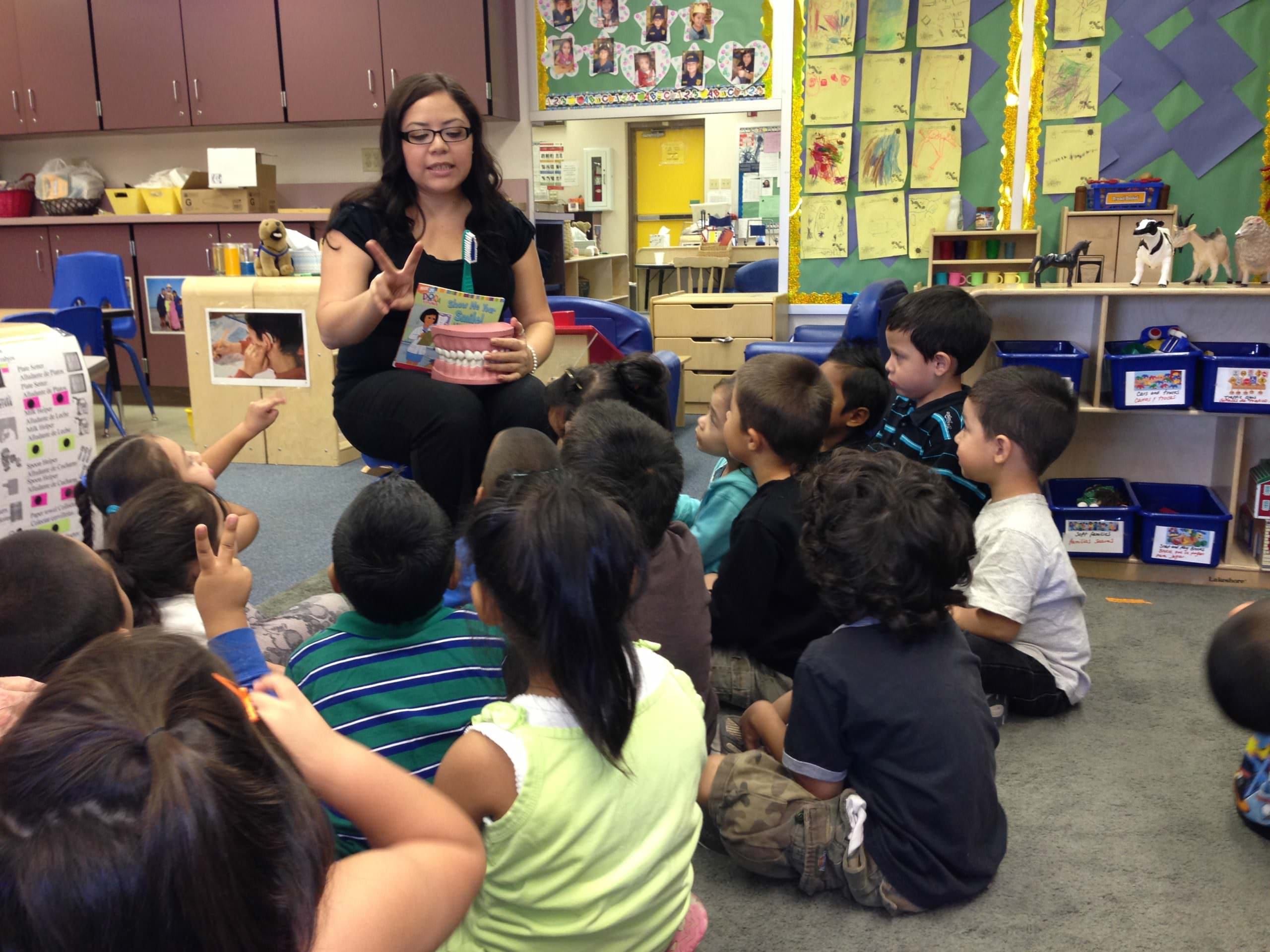 You'll do much more than save smiles. Through our multi-faceted strategy, a dad learning about dental hygiene may discover how to reduce his risk of diabetes. A mom teaching her daughter to brush properly will also learn about p
reparing nutritious meals and improving her family's health. Every aspect of our outreach connects people to every other aspect of our work — and multiple other resources available in the community.
Bottom line: Your gift today will go far.
I ask boldly for your most generous possible gift because I've seen what happens in families when oral health is achieved for the first time. Daniel was the sole breadwinner for his household, but he could hardly work. He could hardly eat or even sleep because his mouth hurt so badly. He needed extensive dental work, but couldn't afford it.
And his children had never learned or experienced even the most basic oral hygiene. How long do you brush your teeth? Why is toothpaste important? Why should everyone have their own toothbrush?
But one day, Daniel's wife Juanita crossed our path at an Esperança community event. When we learned about Daniel's situation, we connected the family to low-cost dental care. With the support of Delta Dental, we provided "smile bags" for the children — each bag complete with toothbrush, toothpaste and floss. We gave Juanita all the resources she would need for her family's oral healthcare needs. We also got her into our next oral health class.
Today, Daniel is a different man. He's got a fabulous Valentine's Day smile! But it's not just aesthetically pleasing. It's a picture of love. Authentic love, expressed in practical terms.
Please reach out to another family like theirs. I am grateful to you!
With hope,
Martin L. Johnson, MD
Esperança Board Chair
P.S.  Let me hear from you quickly, with your best possible "Valentine's gift." Thanks again!