How your support transforms the lives of children in rural Nicaragua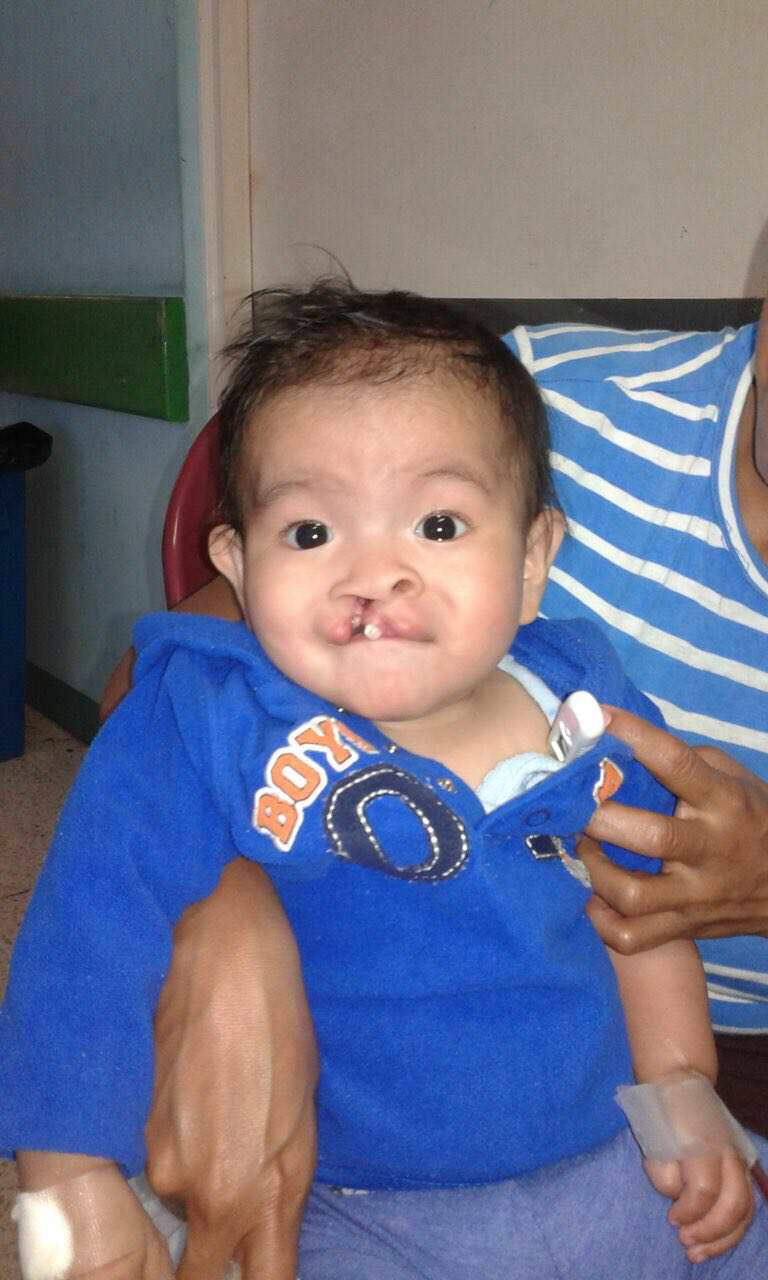 If you are a parent, you know that feeling of helplessness when your child is sick. For mothers in rural Nicaragua who are faced with economic struggles and a lack of available medical help, that feeling is compounded a hundred-fold.
Jose's mother knew that feeling the day her son was born with a cleft lip. Local doctors couldn't help her – the surgery required was beyond their abilities. Then one day she heard about a free surgical clinic being held in a nearby city. She left immediately, traveling on foot for three days – but arrived one day too late. Potential patients had already been evaluated, scheduled for surgery and Esperança's volunteer surgeon, Dr. Retson, was already at work.
Hopes dashed, she started to leave when Dr. Retson stepped in with a message that brought tears to a mother's eyes.
"We always have room for one more."
On the same trip, Dr. Retson met a grandmother named Veronica and her grandchild, both who had cleft lips. Veronica sought medical care only for the child, but both received surgery and both of their lives were transformed.
On average, Esperança's surgeons complete 30-40 surgeries over a mere five days, often working well into the night only to wake up and begin again. Typically, seeing healing in its initial phase is the only reward for these men and women who pay for their travel and all of their other expenses and who take time away from lucrative careers in the United States.
But the following year after Dr. Retson repaired Veronica's and the baby's lip, he was able to see the long-term effects of his work. Veronica
returned to the clinic and, free of social stigma, exuberated confidence. She volunteered that week, helping other mothers and grandmothers who were hoping beyond hope that their children's futures could be made brighter.
In the spirit of Veronica, Esperança and our volunteer surgeons are committed to standing as partners with the communities we serve.
Many patients hear about Esperança's approaching arrival through an announcement by a member of our indigenous partnering organization, who travels by way of the river to access the most isolated and impoverished communities.  Potential patients are collected, and others hearing of the mission, travel for days in hope that they or their children will qualify for surgery. Their need is staggering. So they take a risk – foregoing days of low wages earned in the fields – for the reward of improved well-being.
Since 1970, through the support of friends like you, we have seen thousands of lives, just like Jose's and Veronica's, transformed. We know the work we do is having an impact, just as Dr. Retson saw with the return of Veronica, hie former patient, to the clinic to help others.
Today, we have the opportunity to extend a hand of support to more like baby Jose, Veronica, and the lives of thousands of others who will benefit from Esperança's surgical missions.
This story is from our July Newsletter. VIEW IT HERE