Mary Menacker and Stu Brackney are Esperanca donors who traveled with one of our surgical mission teams in July. This blog post brings you the story of their volunteer experience in Bolivia.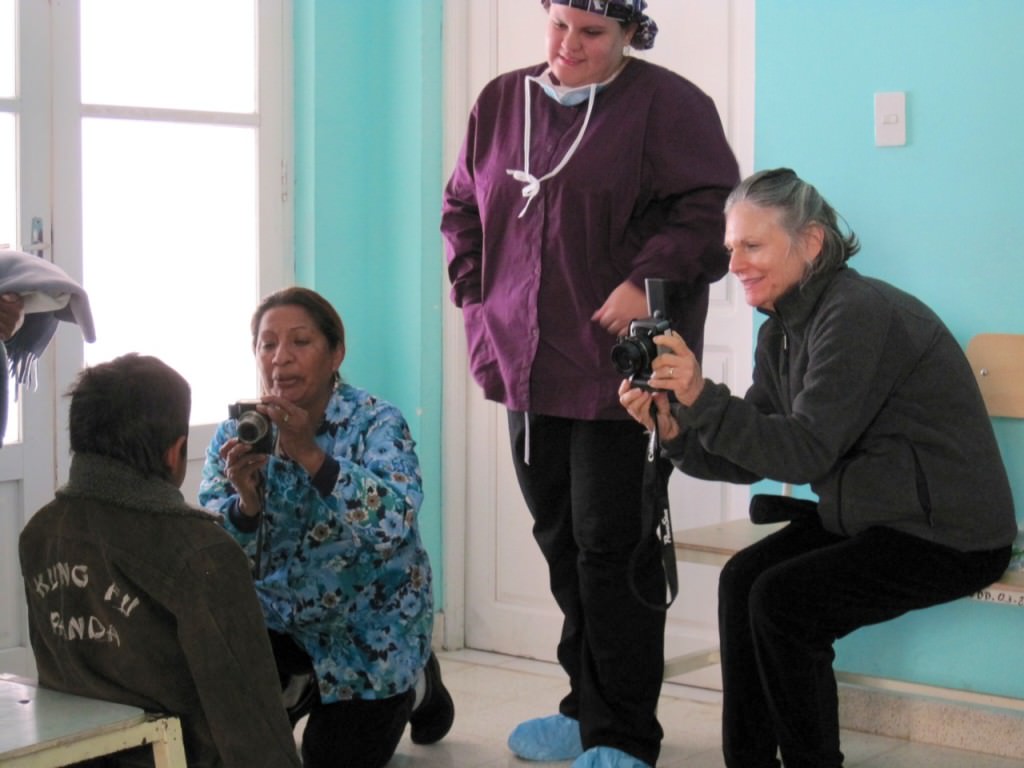 You may have wondered, as we did – how exactly does a volunteer surgical team provide their hands of hope to families and children?  How do they change people's lives?  The generous hearts and hands of Dr. Nick Retson's surgical team performed 24 plastic surgeries (working 10 to 12 hours each day) in 5 days. He changed the lives of children and adults with serious burn injuries in the small picturesque town of Tarija, Bolivia.  As a result of having the honor of accompanying the surgical team in July 2012, we will try to capture the inspirational experience for you and answer these two questions.
It started with two days of travel (four different airplane flights) in order to arrive in Tarija, Bolivia.  The surgical team brought with them 22 large duffle bags filled with medical supplies, equipment and medications unavailable in the destination community.  This in itself is no easy task, especially, as you can imagine, maneuvering all of this equipment through customs.
Upon arrival the surgical team interviewed and assessed the patients' needs.  Some parents from rural areas walked with their children 5 or more hours to receive a life-changing surgery.  These surgical services are unavailable anywhere else for the families because of their limited resources.  No one who could benefit from the surgical team's expertise was turned away.
What happened when the electricity went out in the middle of a surgery?   An electricity blackout occurred on two different occasions while we were at the clinic.  The efficient, well-prepared surgical team calmly pulled out small flash lights so that surgery continued without skipping a beat. The surgical team anesthesiologist, Dr. Raja Ravella, manually kept vital air flowing into the sleeping patients' lungs.
There are so many life-transforming stories that happened during this mission.  Many are like Gabriel, age six, who sustained serious burns on his legs and knees as a toddler.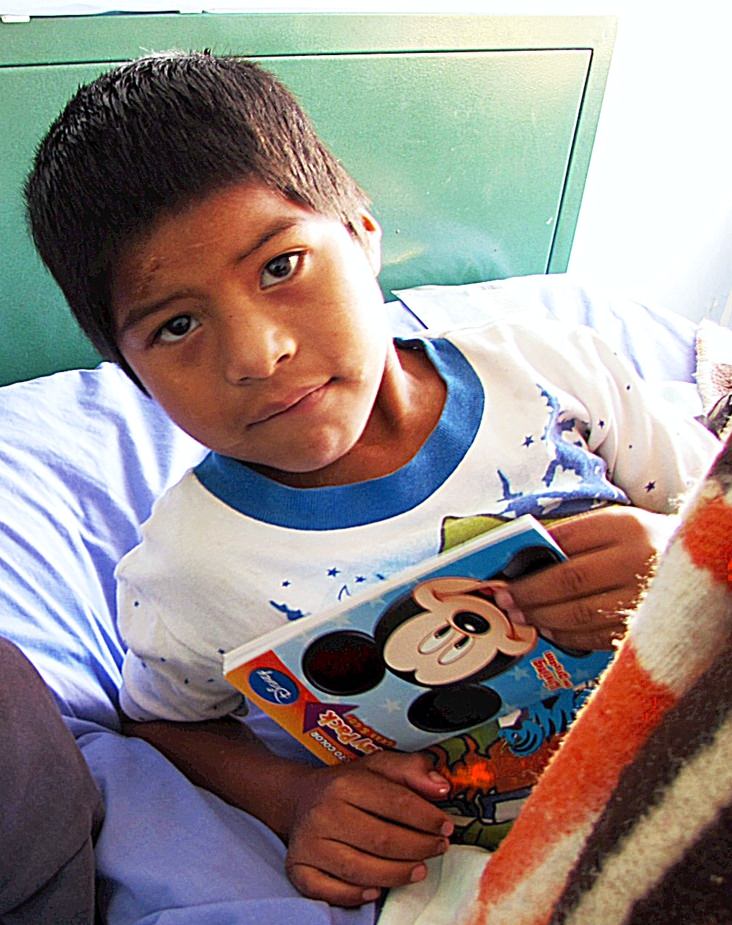 The family did not have immediate access to medical care, resulting in thick scar tissue developing around his knees and legs that prevented him from walking normally. Gabriel's parents were reluctant to travel to Tarija because they did not have any money.  Bolivian doctor Marcelo Duran convinced them to accept the surgery for their son by telling the parents of his first- hand experience as a volunteer doctor for Esperança.      
Dr. Duran was a general surgeon volunteering for Esperança when he met Dr. Retson three years ago. He was so inspired by Dr. Retson's plastic surgery techniques with burn victims and children with cleft palates that he decided that he wanted to become a plastic surgeon himself.  He is now a volunteer surgeon for Esperança when Dr. Retson's surgical team comes to Tarija, Bolivia.
How does the work of this surgical team change people's lives?  Dr. Retson tells the story of a little girl who was crying after cleft palate surgery.  He asked her if she was in pain and needed pain medication. "No", she replied she was not in pain. She said she was crying because she was happy.  She would now be able to go to school and play with other children.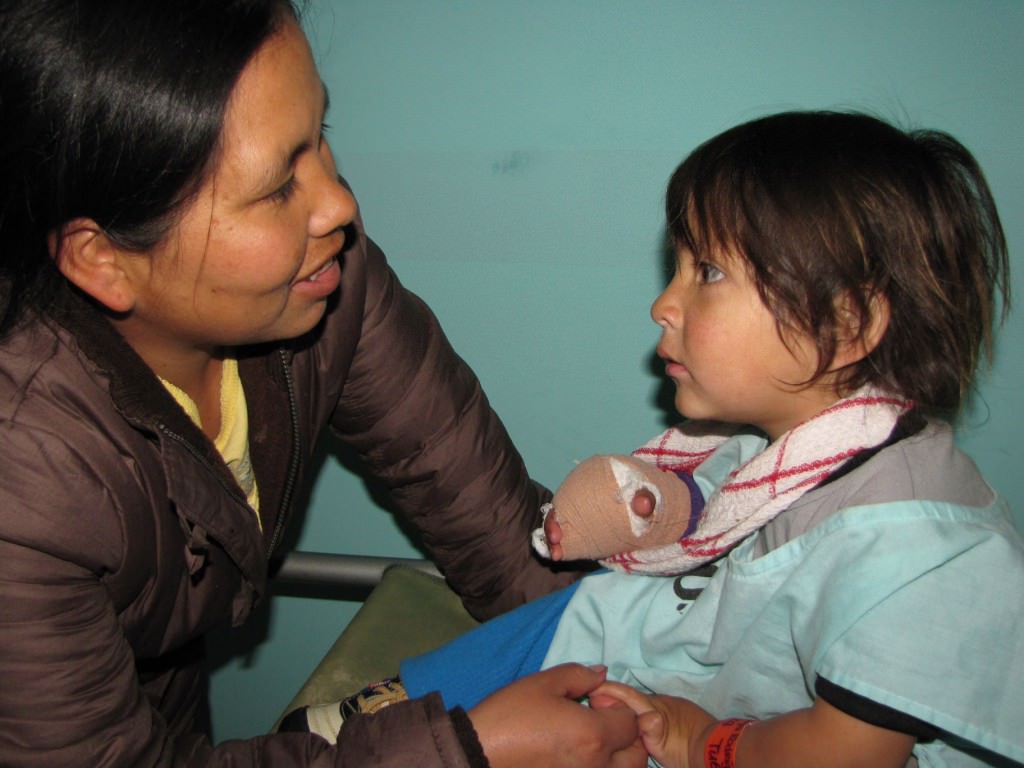 How do Esperança's surgical teams change people's lives?  One surgery at a time!!!
Thank you Mary and Stu for sharing your surgical mission experience, and for your continuous support!