General Surgeon Dr. Mark Kartchner and anesthesiologists, Dr. Max Kartchner and Dr. Dean Kartchner, returned at the end of October from a 10-day volunteer surgical mission to Nicaragua. They operated out of a small clinic in the rural community of San Rafael del Norte, about 30 minutes north of Jinotega.
During the 10-day mission, 66 patients were operated on ranging from the ages of 16 years to 77 years. Operations helped alleviate health issues relating to hernias, fibroid tumors, gallbladders, and thyroids tumors.
One of those patients, Maria Eulalia, had suffered from gallbladder stones for more than 3 years.  She had constant pain in her stomach, was vomiting continuously, and was no longer able to eat or drink normally. Her pain was so debilitating and she became so weak that she could no longer do household duties such as cook, clean, or wash laundry. Maria's youngest daughter of eleven children became the full-time caregiver of the home. Although her husband works, they are very poor and barely have enough to feed themselves. There were not able to able to afford surgery or even medications and medical visits to help alleviate the pain. When Maria heard about Dr. Kartchner and his team coming for a surgical mission, she was overjoyed. She traveled with her husband by bus almost 4 hours to meet the team and wait to see if they could operate on her. The day after her surgery, despite still recovering from her surgery, she was ready to return home as a "healthy" person.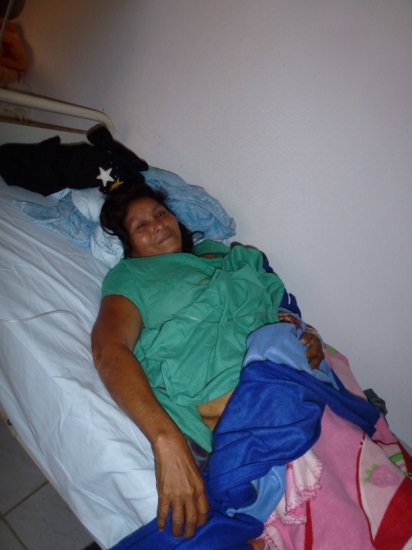 Tucson, Arizona residents, brothers, and twins Drs. Mark and Max Kartchner have been long-time surgical volunteers of Esperança. They were instrumental in helping us expand our volunteer surgical program from Bolivia to Nicaragua in 2009. Another surgical mission is scheduled with them for the summer of 2012. Already, patients are inquiring about their return in hopes that they will be selected to receive surgery.