20 years ago, when Francisca was elated with joy after having her first and only child, she had no idea the suffering that would ensue. From that moment on, she experienced abnormal bleeding and lower abdominal pain. Eventually, Francesca was unable to perform any of her household duties for the intensity of the pain. In rural Nicaragua, where everyone is relied upon daily to pull their weight for the family, Francisca was at a loss.
"I felt bad; I had abdominal pain almost every day, sometimes very intense. I felt incapacitated since I had to lie down to feel less pain, and to reduce the pain I was taking home remedies."
In 2016, when the pain was nearing unbearable, she managed to go to a medical consultation in her small town. She had an ultrasound in which a cyst in her left ovary were discovered. Unable to pay for an operation, Francisca went home, defeated.
"The worst challenge was that I couldn't show up on time to the health center due to the financial difficulty that my family has. There is transportation, but I did not have the resources to travel for an assessment or special exams."
There was nothing she could do. On one income, her family could never afford the treatment and Francisca feared that the rest of her life would be filled with pain and limited mobility.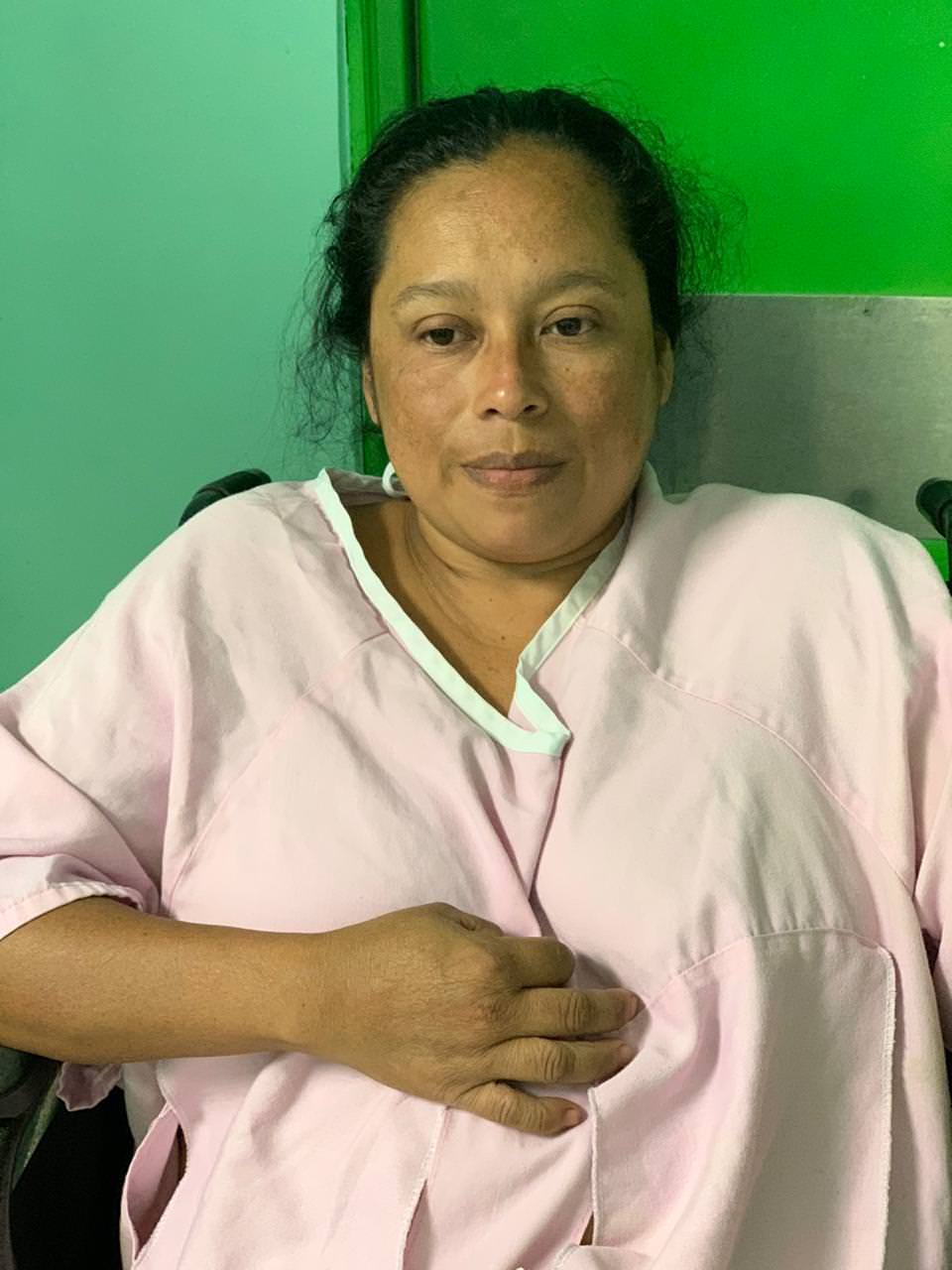 Then, she heard of an Esperança medical brigade visiting her town. A new ultrasound was performed by the team, finding a large mass in left ovary; she was immediately scheduled for a surgery the following month by a visiting Esperança surgical team.
Following her hysterectomy and cyst removal procedure, Francisca was discharged 24 hours later with no complications.
"I am very grateful for the help provided by the surgical mission since if it weren't for you, I would not have been able to undergo the surgery that I so badly needed, in addition to all the tests and medications that I received during my stay in the hospital. I will never forget the kindness and affection that was given to me since I entered the hospital until the moment of my discharge."

"I am very grateful to God and to all the effort that Esperança makes to bring quality care to the most needy families; thanks to all your help I will no longer have pain, and I will be able to continue my life with peace of mind—I hope you always keep coming so that you continue to help us."