Leyla Gonzalez, a mother of five living in the small village of Jiguina, Nicaragua. She has a serious problem, her husband's coffee plantation wage wasn't stretching as far as it used to. In fact, with her children growing older and expenses growing with them, Leyla had to think of something soon or face starvation for her family.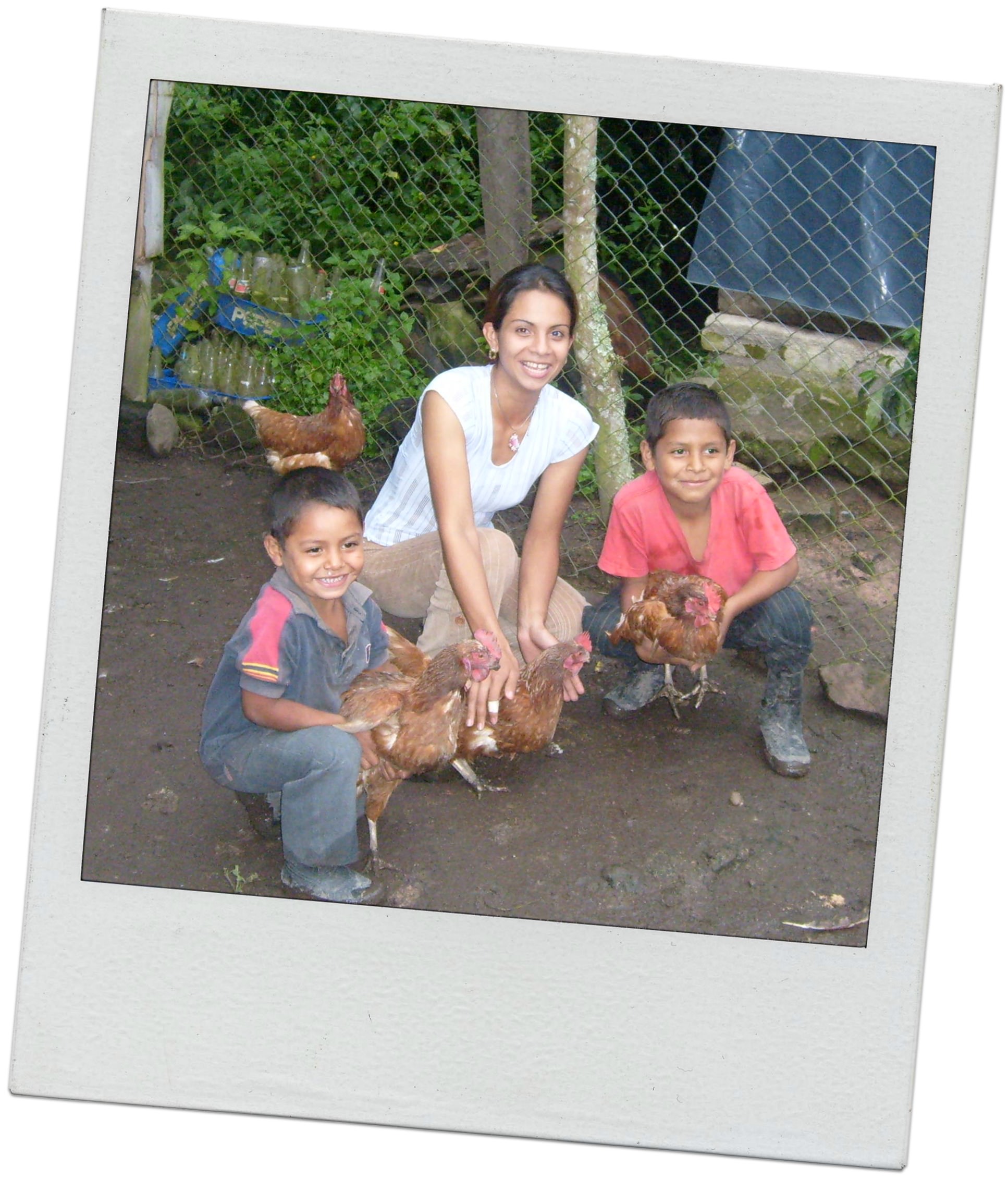 Fortunately, Leyla had a plan
She convinced her husband that if she could invest what little money they had in some chickens she could make the extra money they needed by selling the eggs. With great hopes Leyla used those precious funds and went about caring for her new chickens as best she could. Unfortunately she had no experience raising lives stock and a short time after her chickens died.
Leyla was crushed. What was she going to do? What was she going to tell her husband? The money that she had invested in lay dead at her feet! She couldn't bear the thought of watching her children starve! Fortunately for Leyla hope was on the way!
A week later she was sitting in a community meeting not believing what she was hearing. Esperança was not only going to give her nine chickens and a rooster, but they were also going to show her how to care for the animals and how to use them to develop a micro-business!
Today, Leyla's dream has come true. Thanks to the techniques she learned in our training courses, her chickens are not only surviving, they are thriving! They supply her with over 150 eggs a month, 100 to sell at the market and 50 to provide her family with much needed protein and nutrition.
Leyla's training and chickens will allow her to give thanks this Thanksgiving! Others will be able to give thanks in years to come, because Leyla is paying back this loan with the profits from her business to ensure that another family will receive the same opportunity.