"Plenty."
You and I have "plenty." We have much.
If I start feeling sick, I go to the medicine cabinet in my bathroom. If I don't find what I need, I
drive to the pharmacy. If it's something a little more serious, I can visit my doctor. If my doctor isn't
available, there are clinics and emergency centers and all manner of facilities available to me.
Yes … we live in a land of plenty.
Not everybody does. Some folks suffer. They have hard lives. They live in perpetual need.
This Thanksgiving, I invite you to reach out to them with compassion, and ease their suffering. Bring them comfort. Empower them to care for their families. Give them hope.
Your special Thanksgiving gift of love today will help us provide urgently needed surgeries for children who literally have no other hope … no way to be healed, no way for their bodies to be repaired, no way forward in life.
I'm thinking of a little girl named Gabriela. Just 10 years old, living with her four brothers and her parents in a remote Nicaraguan village. Gabriela was born with a severe cleft palate, causing her feeding, swallowing, and breathing complications.
Her classmates made fun of her. She lived in shame.
The generosity of caring friends like you, here in North America, made it possible for us to send medical teams into Nicaragua, to offer free surgeries for children like Gabriela.
But Gabriela almost couldn't get there.
She lives so far from the city, it took her family three full days and a full month's income — $32 — to make the arduous journey from their village.
And then, when our medical team examined her, it was bad news: Her problem was so severe, she
would need three surgeries to correct it. Our surgeons operated on her immediately, and scheduled her next procedure. Weeks later, her family was able to bring her back for the second round. But then came trouble….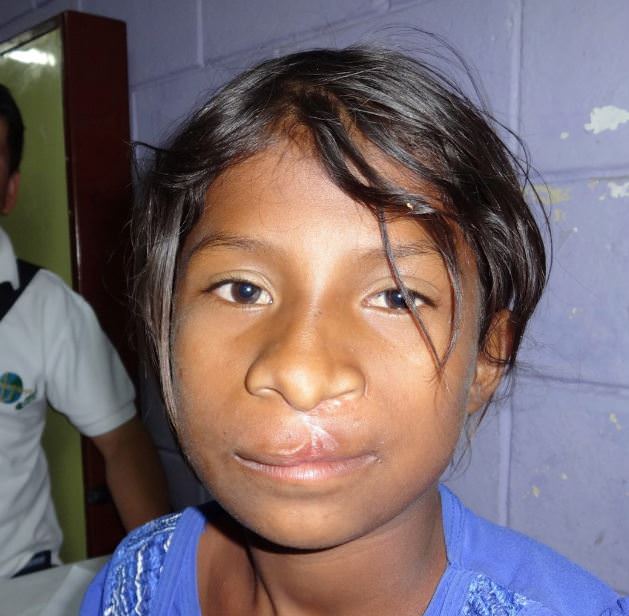 They were completely out of money. Gabriela's father simply couldn't miss work to get Gabriela to the city for that final, critical surgery.
But we couldn't give up on Gabriela. So one of our workers drove all the way to her village, picked up Gabriela and her mother, and brought them into the city. Gabriela had her final operation; It was a total success. She is a perfectly beautiful, healthy young lady today!
Her heart will never stop being grateful for you … Her family will never stop rejoicing in your kindness.
And I can't express how grateful I am to you.
But I also have to look at the harsh reality in Nicaragua: Hundreds more children in desperate need … hundreds more families grieving for their little ones … children with serious but correctible medical problems … but without any possible way to pay for the surgeries they need … unless a generous soul like you will give a gift of compassion. I'm bringing you this opportunity to make a wonderful, personal impact on a child's life. Please give a generous Thanksgiving gift today.
Thanks to extraordinary medical professionals volunteering their time and talents, each surgery costs just $225 — and every $1 you give today will turn into $24 worth of urgently needed medical care!
We need you, because they need you. Esperança goes where other organizations do not. We serve people with the poorest health, and in the most remote regions, bringing health and hope to the poorest communities of the world.
The next time a family brings their child to us, urgently hoping for good news … your gift today will
help our medical team say "Yes." And on Thanksgiving Day, you'll have something extra to be thankful for … the joy of knowing that you did what you could to give a child a whole new chance at life.
The surgeons who volunteer with us to perform life-transforming operations in impoverished regions sacrifice days of income and comfort, and work morning till night, performing 40, 50, sometimes 60 surgeries in one week. Patients sometimes travel days on their own, often sick or carrying sick children, with no money or food, and no promise of surgery … just hope.