In the small community of Colón Abajo, nestled within the Department of Jinotega in central Nicaragua, the climate is warm and dry, often referred to as "The Dry Zone." This harsh environment makes it difficult to grow crops. Locals refer to the dry winter months as "La estación de la muerte" or "The Season of Death" as there is widespread famine.
Locally, Esperança's Nicaraguan partner organization, AVODEC, has been working with the community of Colón Abajo to bring small scale water irrigation projects throughout The Dry Zone to alleviate some of the despair. Together AVODEC and Esperança seek out small farmers that are struggling to provide sustainable and nutritious food sources for their family and provide them with the tools, training and funds to transform their lives.
Take Juan's story…a farmer, husband and father of three in rural Colón Abajo. His family and one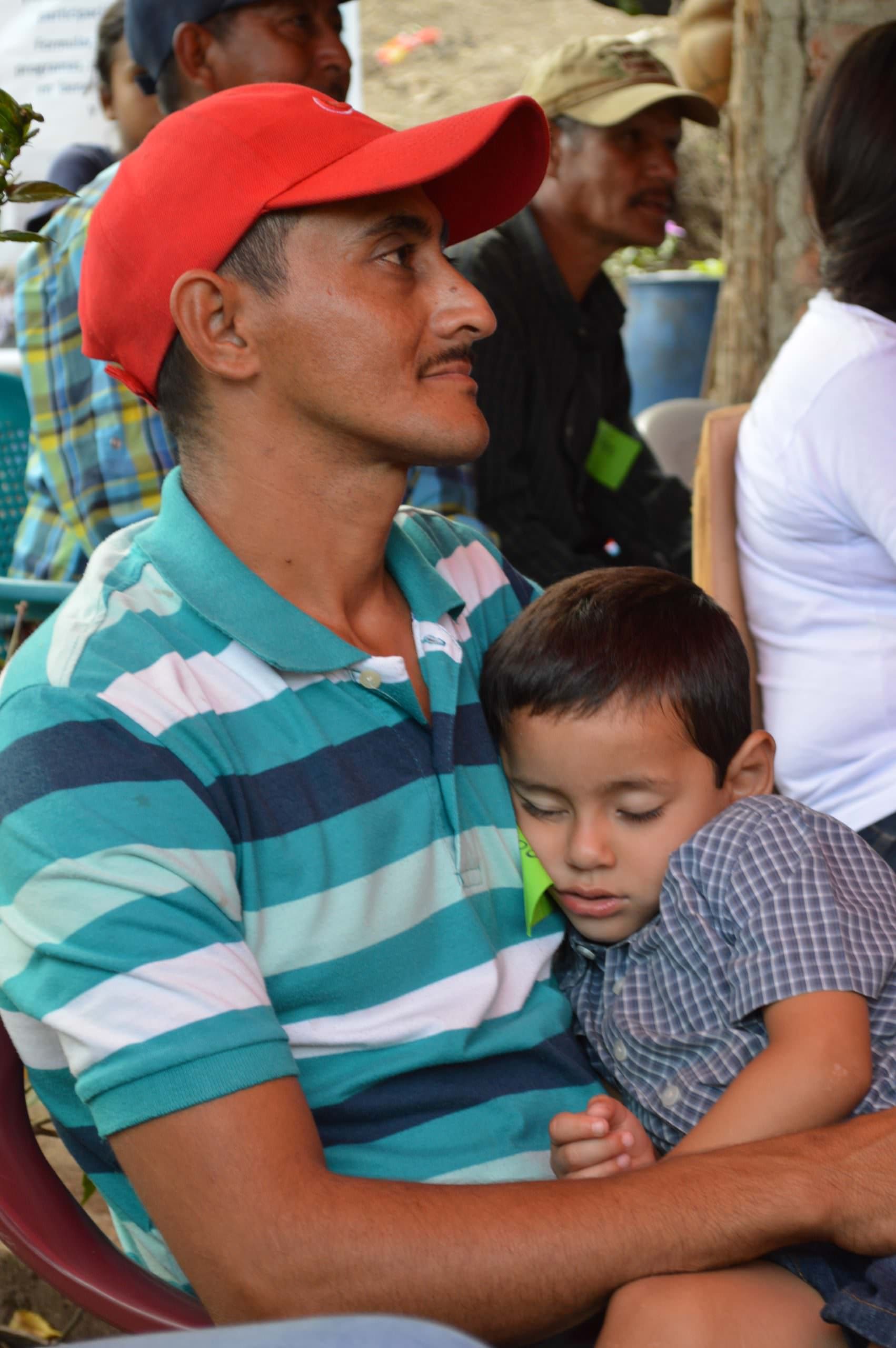 grandchild live in a one bedroom wooden home on a hill. He has a small plot of land and due to the habitual dry climate, the field was typically very low producing…
Phase I:
Juan heard about the AVODEC and Esperanҫa water irrigation partnership and reached out to us immediately to learn more
As with most irrigation recipients, Juan was asked for an initial personal financial investment and a well-thought-out plan as to how he will turn his low producing field into a vibrant source of sustainable nutrition and income.
His investment needed to be $250 US AND by a deadline two-weeks away to be considered for AVODEC's season of support!
Most Nicaraguan's live on less than $2.00 a day…
$250 is comparable to several thousand dollars in the developed world.
Though it would mean investing his life savings, Juan knew an irrigated plot of land would give his family opportunities they could never have dreamed!
The average water irrigation project costs between $1,000 and $5,000, with an initial personal investment from the recipient of 5-10%, just as Juan and his family provided.
Phase II:
AVODEC received and reviewed Juan's plan for his field, with his investment, and they immediately sent a technician to work with Juan and his family to build their new irrigation system! The technician provided Juan the means and the know-how to build his system himself, meaning Juan will also have knowledge to fix it if something goes wrong in the future. Juan, his oldest son, his uncle and several cousins then began to build his lifelong dream of an irrigation system that included:
    A 500-gallon raised water tank
    Donated solar panels
    A drip irrigation system throughout his one acre field,
    New seeds from an Esperanҫa seed cooperative just down the road! 
Fast forward a few months…Juan's new irrigation system is pumping reliable groundwater into his raised water tank using the energy from the sun captured in the solar panels AND his field is producing nutritious vegetables (onions, potatoes, corn and beans) year-round! He now sells his excess crops, netting $2,000-$3,000 a quarter and truly transform his family's life!
Phase III:
Esperança and AVODEC persevere and continue efforts to support families within the Department of Jinotega, Nicaragua to ensure that no one faces poverty alone. Together, in 2016, we transformed the lives of 14,756 individuals through our collaborative volunteer surgical missions, clean water and sanitation projects and food security programs.