Did you know that 15% of medical waste is hazardous in some way? This means that 15% of medical waste is toxic, radioactive, infectious or harmful to humans or the environment.
Consider that all countries around the world create 0.2-0.5 kg of medical waste per hospital bed per day, there is a lot of toxic medical waste out there. Unfortunately, due to an uneven distribution of supplies and access, there is more medical supply waste in lower-income countries as well as lower-income areas within wealthier countries.
An importance step in protecting the health and wellbeing of those around us is reducing medical supply waste and evening out the supply. To learn more about how to do this, keep reading. We've gathered all the facts you need to know.
What Kind of Medical Supply Waste Do Hospitals Produce?
There are plenty of items and supplies that hospitals throw away on a daily basis. Even worse, some of these supplies are excess items that healthcare workers didn't even get a chance to use.
If a healthcare worker pulls something from storage, it has to be safely disposed of, even if it wasn't used or opened.
Here are some examples of items that end up in medical waste:
Sutures
Syringes
IV tubing and pumps
Wheelchairs
Walkers
Canes
Catheters
Bandages
Lap pads
Bedpans
Surgical instruments
The list goes on and on.
As we said, keep in mind that much of this medical waste is unused. However, per most hospital policies, anything that is no longer considered sterile should be disposed of.
Hospitals and other healthcare facilities have adopted these kinds of policies to reduce disease transmission, and it's important that these centers keep things clean for their patients. However, it's important to note that this kind of dramatic wastefulness also harms the planet and takes away resources from the hospital.
Medical centers also have policies that direct employees to dispose of medical supplies that are of an older model, produced by a non-contract company, or otherwise out of practice. Directors put these kinds of policies in place to abide by company contracts.
There has to be another way to make sure that patients are getting the supplies that they need while avoiding unclean things. And, there has to be a way to use the older medical supplies without throwing them away.
How to Reduce Medical Supply Waste Through Medical Supply Donations
Just like any other problem, the first step is admittance. In order to make reducing medical supply waste a priority, medical centers have to identify it as a problem.
From there, they can start keeping track of medical supplies and distributing extra supplies elsewhere. Whether the medical center decides to use supplies tracking software or another means of organization, they need to find a way to keep track of expiration dates.
Their database of information can then let them know when an expiration date is about to come up. If they feel that they can't use the medical supplies before it expires, they can think of other ways to utilize it outside of their own location.
One of the best ways to avoid medical supply waste is through medical supply donations. There are places all over the world that could use these kinds of supplies. Instead of throwing them away, give the things to people in need.
Donating the supplies doesn't cost anything to you. In fact, it's going to cost the same as throwing away the item: nothing. The only difference is that you're helping more people by donating and could potentially benefit from a tax write-off.
Larger facilities are at an advantage when it comes to having more medical supplies. These larger facilities should be linking with and helping smaller facilities that need these supplies to help people in their area.
There could be a small, rural medical center just a couple of hours away from your facility. These kinds of centers don't have the same funding that your area does. So, they have fewer kinds of supplies and fewer supplies overall.
Alternative Options
There are plenty of other ways that you can use these medical supplies.
First, in the case of a contract or product change, you can contact the vendor from which you bought the items. Most vendors have agreements that say that you can return old supplies. Some of them will even take non-sterile supplies because they have the means of resterilizing and repacking the products.
You can also consider setting up a free clinic. If you're a large organizational hospital, it's likely that you have supplies expiring enough that you can fund your own clinic. These places are great for local community members who don't have insurance to pay for medical problems.
You should keep in mind that this option is more expensive. However, it'll also have an impact on the area immediately around you.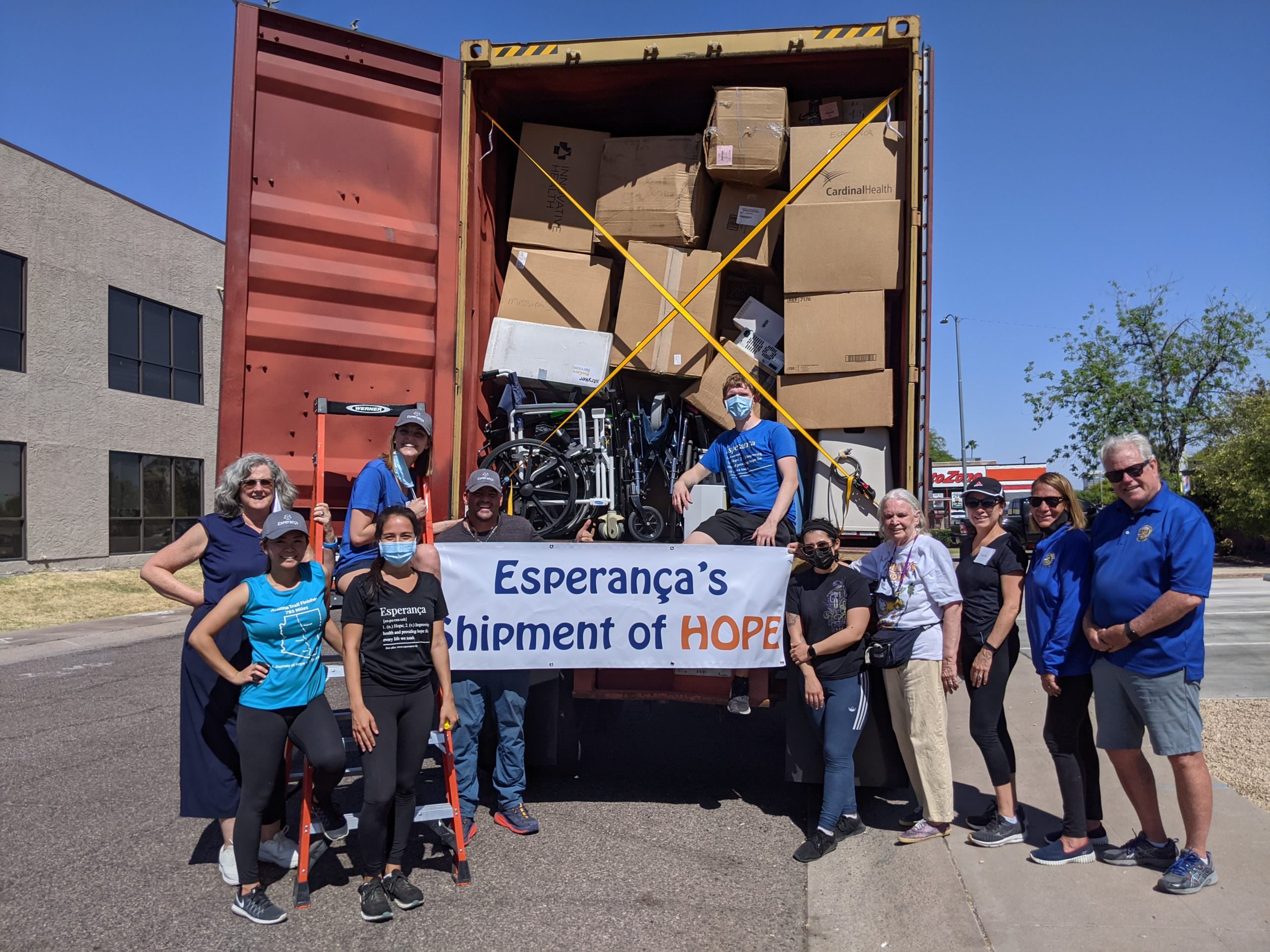 What Does Medical Supply Waste Have to Do With Health Equity?
The Centers for Disease Control and Prevention (CDC) defines health equity as the state in which every person is able to achieve their fullest health potential and no individual is barred from doing so due to social position or other social circumstances.
In other words, health equity means that everyone around the world gets the health and wellness services that they need.
By donating medical supplies to medical centers in need, you'll be helping to promote health equity. In turn, you'll be helping patients around the world get the care that they need.
Start With Your First Medical Supply Donation Today
If your medical center has been wasting valuable medical supplies, it's time to stop. Other healthcare providers and patients need those supplies to improve their quality of life.
You could completely change the face of a medical center near you by providing the supplies that they need.
If you're interested in donating, please consider Advance as an outlet. We have been accepting donated medical supplies since 2001, connecting them to centers and individuals that need the supplies that you would otherwise throw away.
Contribute to greater health equity and donate today!