Thirsty? You go to the tap. Or to the fridge for water you've filtered. There's bottled water as well. Plenty of options.
What if you had no options?
The remote, mountainous community of Las Mesitas in northwest Nicaragua never had options. In this place of poverty, suffocated by an extremely dry climate, families got up early every day to search for water. It was an exhausting, never-ending challenge: enough water for drinking, for cooking, for washing, for animals, for irrigation… the things you and I never have to think about.
Rosa, abandoned by her husband years ago, is a single mother of six — and one such water-hunter.
Desperate to provide for her children, she started a small candy business. Rosa eventually made enough money to buy pigs and chickens, and the livestock finally made her enough money to buy an acre of land. She planted corn and beans — sold her surpluses — and bought five more acres.
But the quest for water was constant, day in and day out. And it was agonizing.
"My dream?" she says wearily. "To have drinking water."
You made Rosa's dream come true.
Generous donations to Advance helped our team work with the people of Rosa's community to install a drinking water system.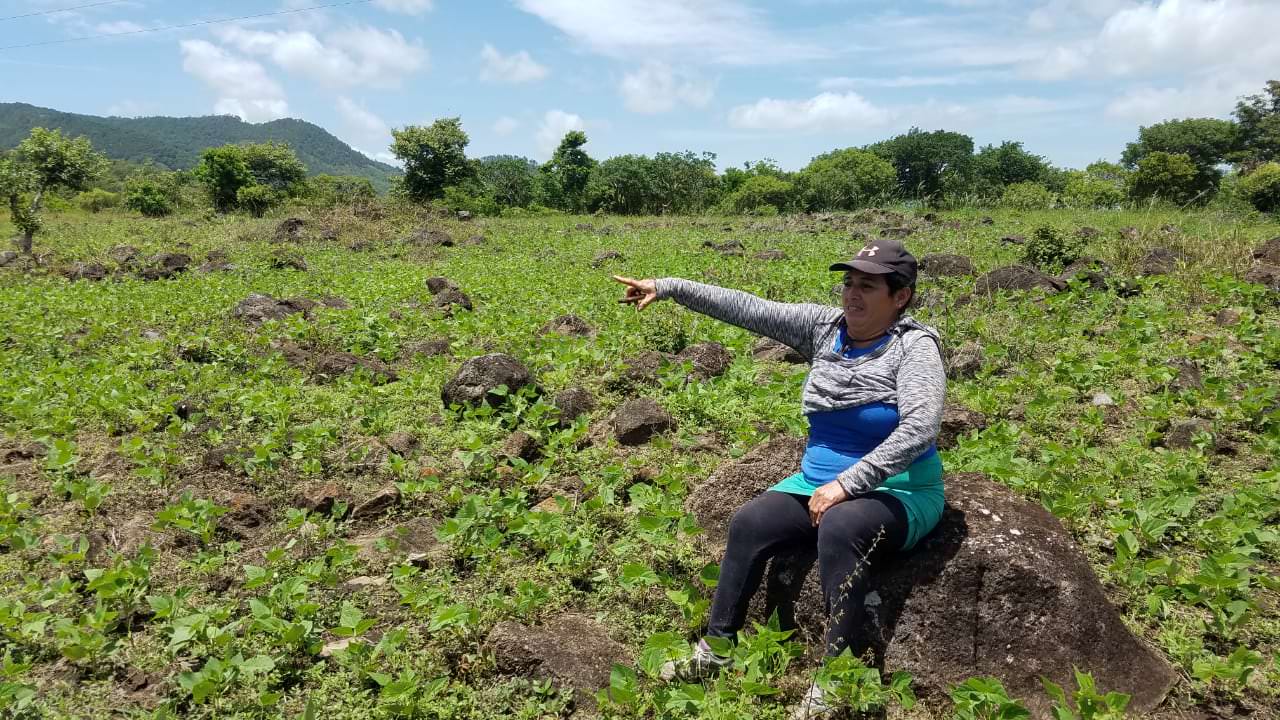 Life will never be the same for the 50 families of Las Mesitas. No more spending hours trekking miles over terrible roads to find clean water (or settling for "clean enough"), then lugging it back home in buckets or cans, at 8.34 lbs. per gallon. No more struggling to water crops, or keep livestock alive. No more risking sickness or even death due to waterborne diseases lurking in dirty water.
Your generosity dramatically changed the picture for Rosa, her children and their 243 neighbors. Your support provided all the necessary instruction and training, along with materials and piping, a water storage tank and a new reservoir.
But your work isn't finished – to this day, you provide ongoing technical support and training the residents to maintain the system themselves.
Maybe most remarkable of all is the cost.
This entire project costed just $4,128.09. This means that every $16.51 you gave provided free-flowing clean water to one more child or adult in Las Mesitas.
But the fight doesn't end with Las Mesitas. Many more communities are anxiously waiting for our help.
A gift of $33.02 provides water for life for two people.
$49.53 provides for three.
$66.04 provides for four.
Every $82.56 given today will offer a lifetime water supply to an entire family in this
community.
Not just for a month or a year … but forever.
This water system enabled Rosa to install a latrine — a "luxury" she and her children have never known. They finally "have a more dignified life," she says.
And you … the next time you say the words "I'm thirsty," and reach for a drink of water … you'll have the joy of knowing that someone else from a hard working family far away is experiencing the same satisfaction.
But for them, it won't be ordinary. It will be cause for rejoicing, every single day!
We hope you consider donating today to support this transformation in our next community.