It might seem like a death sentence — being diagnosed with HIV.
In Mozambique, 1 in 10 individuals are HIV-positive — but many hide it. Many cannot afford
treatment, and others refuse it because they're afraid of being stigmatized.
But now, we have a way to embrace them … heal them … and give them a chance at a new life.
The well-known Doctors Without Borders organization has started support groups for people
with HIV in Mozambique. Taking this incredible resource a step further is Esperança's in-country
partnering organization, NGUNI, which has adapted this approach to holistically meet the needs of
the local population.
With the support of caring friends like you, Esperança and NGUNI are helping the whole person —
focusing on traditional treatment as well as nutrition, access to healthy foods, personal and family
hygiene, pre-natal care and vaccines for babies and children, among other health-related topics.
Benina and Antoinette are two of NGUNI's dedicated community health workers serving a rural
village of 1,700 people in Maciene. They've launched two support groups offering comprehensive services to HIV-positive people.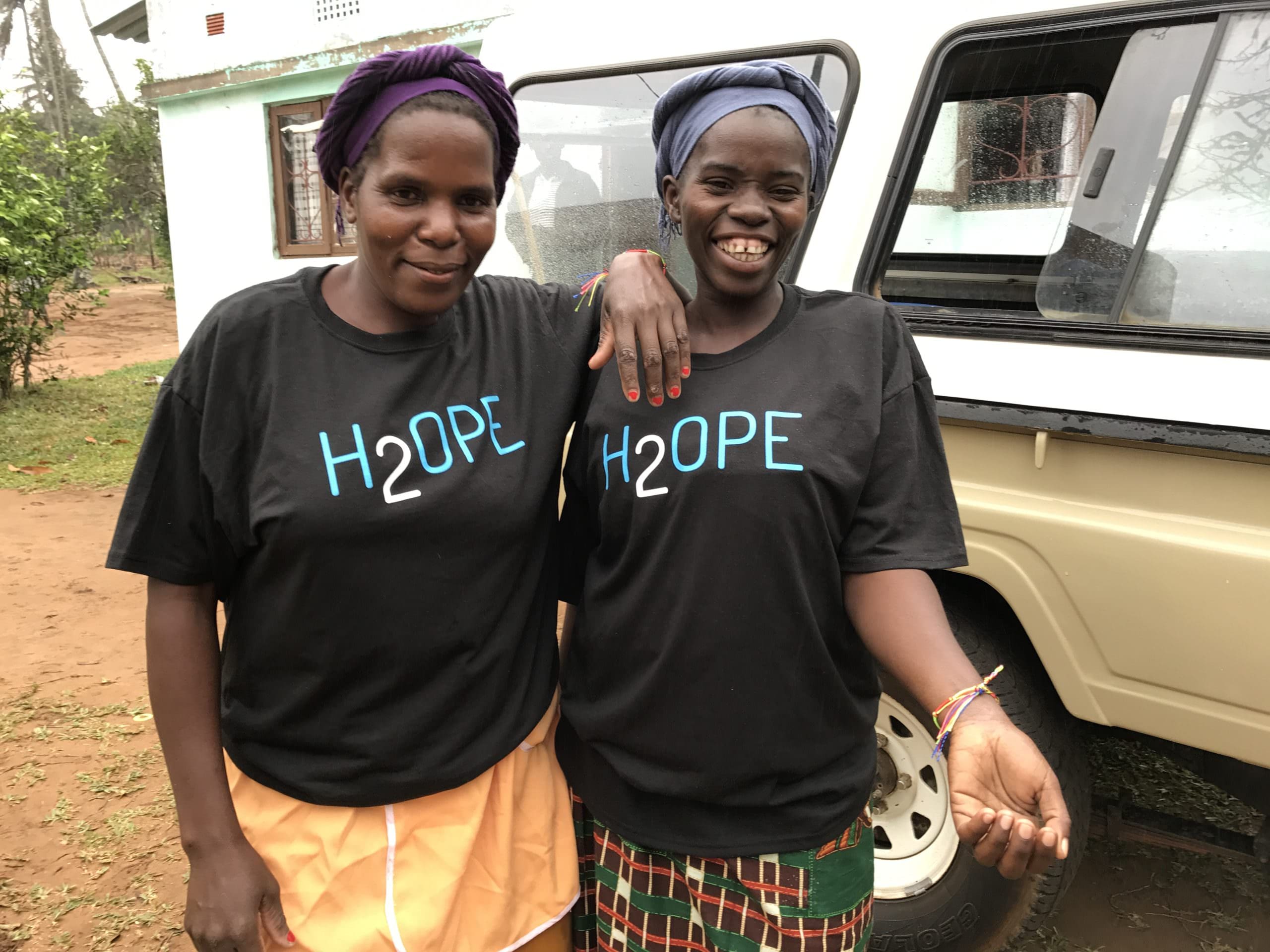 For Benina and Antionette, serving those infected with HIV/AIDS is not just a job, but a passion
that hits close to home. One of these women is HIV-positive herself. Instead of succumbing to fear
in the face of her diagnosis, she stands as an example of strength and courage to those she serves.
Benina and Anoinette's work is absolutely essential, because the local hospital isn't equipped to
provide the anti-retroviral treatment needed by those with HIV. The closest hospital that can help
them is six miles away — which means a costly bus ride that many in Maciene are unable to afford.
On the first Monday of each month when the hospital distributes anti-retrovirals, community health
workers like Benina and Antionette take turns accompanying one member of each support group to
the hospital. While there, they pick up medication for all the members of their group, dramatically
cutting the cost of transportation and ensuring access to treatment.
And if a group member falls ill, they make sure that individual gets to the hospital as soon as
possible.
NGUNI, supported by Esperança, is the only organization providing these services in Maciene. Benina
and Antoinette and others like them, serving as counselors and advisers to men, women and children at the most difficult times in their lives, are indispensable. It's not just a matter of treatment. So many factors affect people's progress toward health. In Maciene, poverty is deep-rooted. Starvation is a very real and constant threat. Lack of access to clean water causes disease that immune systems weakened by HIV simply cannot fight without help.
Your support of Esperança allows a community kitchen to serve healthy meals to those most in need
of adequate nutrition. Your generosity keeps farmers employed, attending the fruit and vegetable
gardens that provide food for themselves and to the kitchen. Your donation today will allow
Benina and Antoinette to stand in solidarity and love with those who are faced with the worst news
imaginable.
Community health workers increase the rate at which individuals living with HIV are able to take
their medicine. They raise the percentage of family members who get tested. They provide education
on hygiene, empowering self-care. Above all, they offer hope…esperança.
Today, I ask you to join me in supporting Benina and Antoinette to bring help, hope and healing.
A generous gift from you to Esperança today will support our work in Mozambique — one of the
most HIV-devastated nations on earth. You'll touch the lives of hundreds of HIV-positive people …
people who will surely die without treatment, without support.
A gift, no matter the size, says to our friends in Mozambique that life beyond HIV is possible;
Your support lets a mother raise her children and a child have a future.