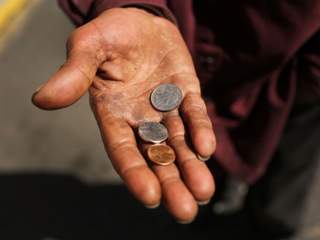 http://www.abc15.com/dpp/news/region_southeast_valley/mesa/two-dollar-challenge-more-than-30-asu-students-to-live-on-2-for-3-days
Posted: 11/12/2013
MESA, AZ – Students at Arizona State University are challenging themselves to live on two dollars a day and in cardboard box houses for three days.
From Nov. 12 to Nov. 15 more than 30 students at the Polytechnic campus in Mesa will take the Two Dollar Challenge , according to a report.
The national poverty action program is designed to give students an opportunity to learn the challenges of living in poverty firsthand while raising awareness and funds to support economic development organizations.
During their days in simulated poverty, the students will clean dorms rooms, hold car washes, and do other odd jobs to make money for food while also holding a shoe drive to fund programs by Esperança, a nonprofit devoted to improving the health and well-being of the world's poor.
"This is our second year partnering with Esperança and our students are looking forward to the challenge," said Mark Henderson, engineering professor and co-founder of GlobalResolve at ASU's College of Technology and Innovation.
Read more: http://www.abc15.com/dpp/news/region_southeast_valley/mesa/two-dollar-challenge-more-than-30-asu-students-to-live-on-2-for-3-days#ixzz2kdyHt9mD