Today I accompanied Fatimah (a local health educator in Bolivia) on a trip to the Argentina border to a town called Bermejo. We visited the community of Colonia Linares, about 15 minutes outside of the town center. This region is more tropical and humid thus there are TONS of mosquitoes and malaria. When you leave the car, there are thousands of mosquitoes waiting to swarm, and right now it happens to be winter (dryer season)!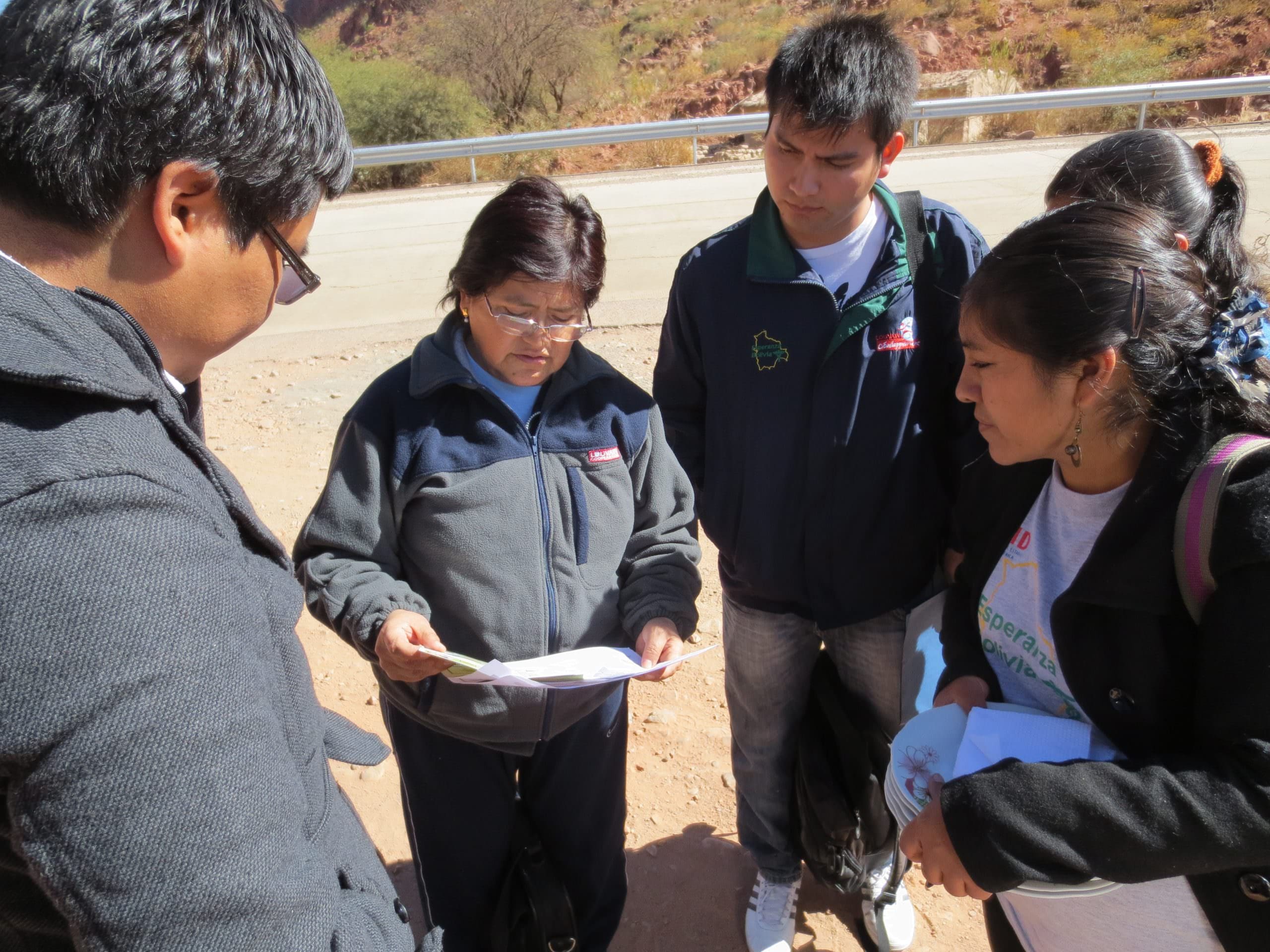 It took 3.5 hours to arrive at the local health post and speak with the clinic doctor and nurse technician about coordinating plans for an upcoming community fair. Fatimah works with the malaria project which focuses on educating families on preventing malaria in 6 municipalities: Padcaya, Bermejo, Carapari, Yacuiba, Villa Montes and Entre Rios. As part of their activities, they coordinate with the community to complete outreach and educational campaigns. The community already had scheduled a fair which included the local mayor, parade, and lots of dancing. This was a great opportunity to take advantage of the crowds and provide some educational outreach about malaria. Fatimah was granted the time to speak to the crowds of people and ask questions about malaria to the crowd and hand out prizes like hats and backpacks.
This region is known for the "zafra" or their sugar plantations. Bolivians migrate from all over the country for temporary work in the sugar plantations. Because the families are not used to the region's climate and mosquitoes (many families come from the highlands where mosquitoes don't live due to the cold), they are very susceptible to catching malaria which reinforces the needs of the community to continue the educational campaigns surrounding malaria. Another occupation consists of work on the coffee plantations, and currently their workers are provided malaria education and are present at the clinic during the sugar harvest when there are lots of patients. The doctor let us know that there are approximately 22 plantations of varying sizes in the area with approximately 500 people (before there used to be up to 2,000). The busiest part of the season is in July. He said that the clinic opens in the evenings from 5-8pm to cater to those workers. Primary health issues include machete wounds from cutting, dehydration, colds, malaria, diarrhea and parasites.
As part of the project, the Esperanza/Bolivia staff reaches out to Mom Clubs and Women Center groups (typical clubs found in each village). We met with the President of the local group in Colonia Linares and she was going to try and get the group together to be trained on the malaria curriculum. As an incentive, the project provides the moms with a pitcher that has malaria educational messages on it. They also provide them with enough to give to other community moms as they are trained.