For Felicia Lindstrom, a passion for serving others in the healthcare field was sparked very early in life.
"I was in junior high when my grandmother lost her leg to gangrene from diabetes, and she had to go get fitted for a prosthetic. So I went with her to the fitting and decided then and there, I want to do this. I want to help people. I want to help people be whole again."
Felicia started her career research that week, even going as far to contact the Association for Prosthetics for more insight. She had a clear destination for her future through high school, until the sudden loss of her grandmother put her professional plans on hold.
"She was my drive, and for a while I kind of lost my drive."
After a short hiatus from education, Felicia returned to school to complete her Bachelor's degree in business, and found work in her respective field.
"I was unhappy at work because it was just not challenging enough for me, so I said okay, let's start researching and see what programs are available at ASU. Maybe I can go back to school."
Scrolling through the degree programs, Felicia found one that rekindled her passion for healthcare that had been hidden for so long. Biomedical Engineering. She reached out to ASU right away to map out her new path in the medical field. As it turned out, Felicia would need an Associates in engineering to begin the program.
"Working full time, taking two classes a semester, it took me seven years to do that."
After completing all the necessary prerequisite and taking the GRE test, Felicia was accepted into ASU's Biomedical Engineering master's program. So, she quit her job to become more fully invested in her studies, and is on track to graduate in just two short years.
Upon starting the program, she found herself wanting more, to be better prepared for the classwork that lay ahead.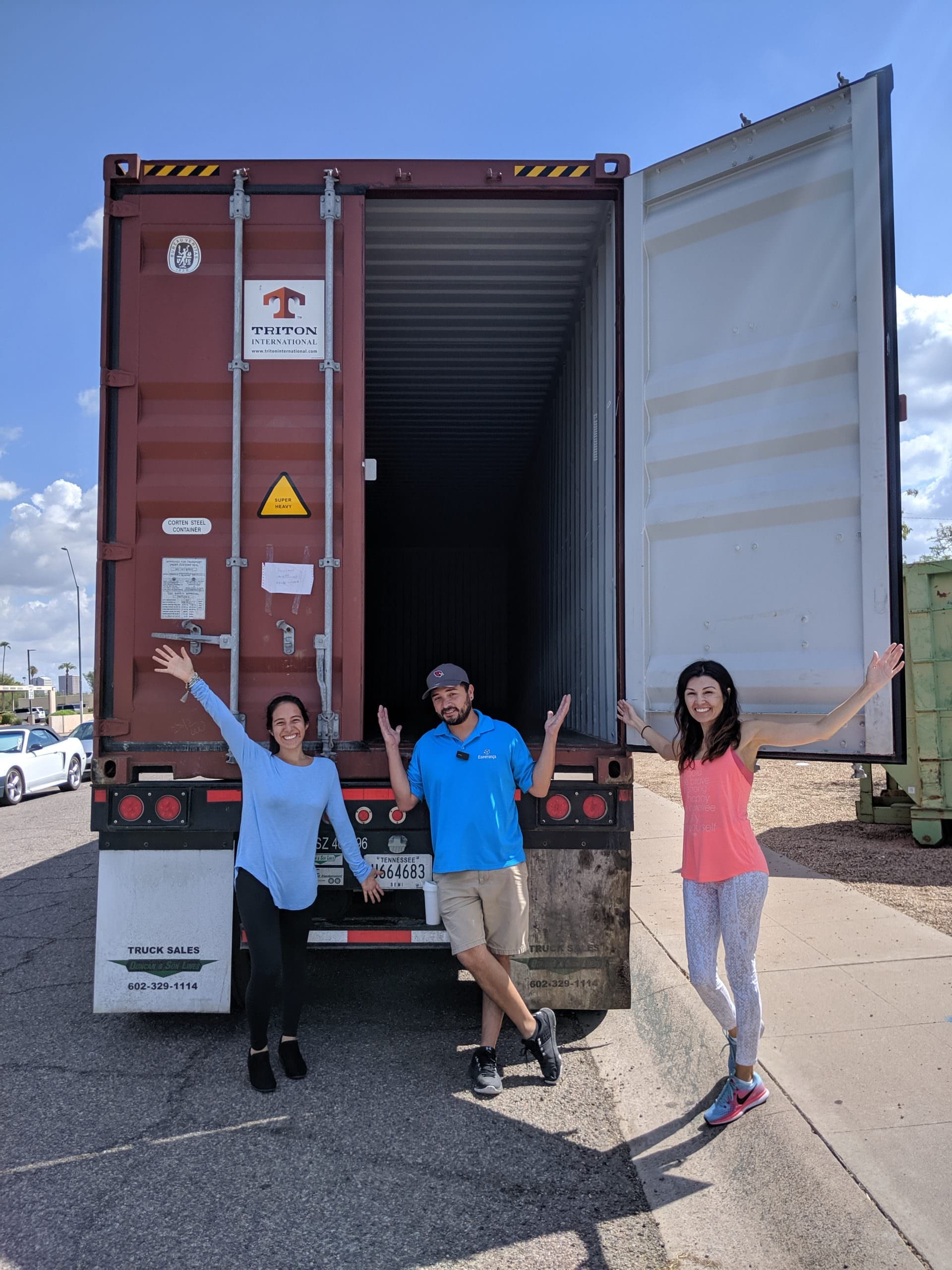 "I started looking for volunteer opportunities related to BME because I didn't have any experience in it. I have no experience dealing with medical equipment or medical supplies, because of my business background."
This is where Felicia's journey brought her to Esperança, after reading a posting for a Biomedical Engineering Internship.
Esperança receives donated medical supplies and equipment and supplies from across the country, which need to be inventoried and sorted before being sent to Nicaragua, and at her position, Felicia works hands-on as a part of the in-kind donations team.
"I get to learn so much more that I didn't know. Even in class, we're learning more about data and how to quantify things, so I don't really get to ever see the actual equipment and the supplies.  I wouldn't have that experience unless I worked in a hospital, so this internship is so helpful."
Most recently, Felicia volunteered at Esperança's Shipment Day to help load up the entire inventory of supplies to be shipped to Nicaragua, and ensure every patient has access to the equipment they need to be made whole again.
Esperança relies on dedicated volunteers and interns like Felicia to be the difference in the lives of patients in need. Click here to learn more about how you can get involved too!