In honor of World Coffee Day, we wanted to share how important coffee is to the culture of the people we serve in Nicaragua.
The coffee plant tends to be difficult to grow. It requires high humidity, lots of water, indirect sunlight, and temperatures no lower than 60 degrees F or higher than 80 degrees F. In the perfect conditions, the plant does not start producing beans for at least five years, and if growing conditions are less than perfect, the plant will not produce at all.
Though Jinotega (Hee-no-teg-ah) has the perfect climate for growing coffee year round, exporting the coffee was difficult until recently. In the late 1970's, (the height of the Cold War) Nicaragua fell into a civil war when the long standing dictator was overthrown and the Sandinista party took power. The U.S. quickly issued a trade embargo against Nicaragua. Nicaraguan people were empowered through new social programs that encouraged small farming and individual rights, but quickly felt the effects of the embargo.
The civil war raged on into the mid 1990's and relations with the United States improved in 2006.  The trade embargo was lifted, and Nicaraguans were once again able to export goods to the United States.
Today, Jinotega produces 65% of the total coffee in Nicaragua, and Nicaraguan grown coffee is quickly gaining momentum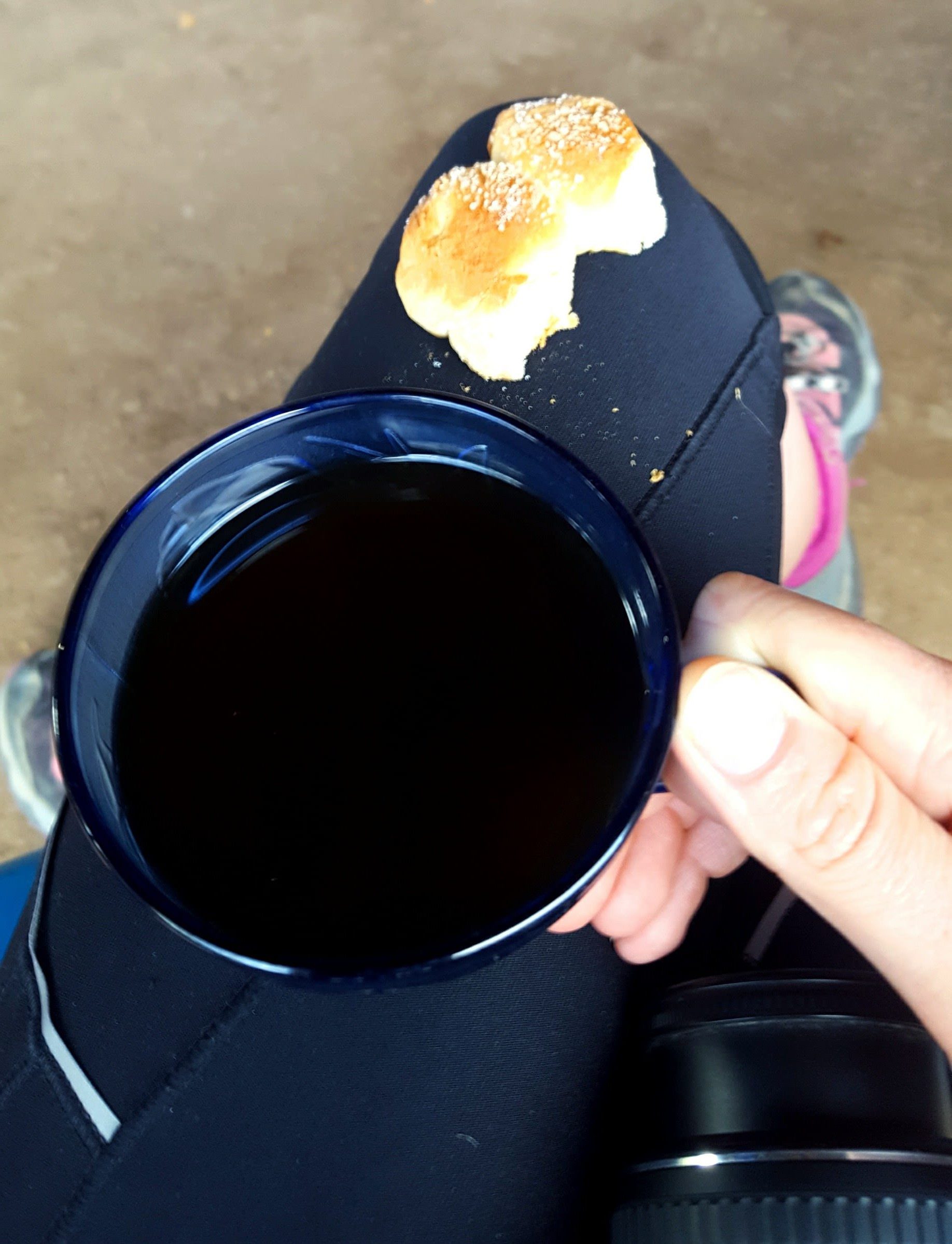 among American coffee enthusiasts. Coffee produced here is fragrant, sweet, and has a medium body. All coffee in Nicaragua is "shade grown," which is conducive to plant growth. Additionally, birds building their nests in the coffee plants aids growth because birds provide natural insect control and fertilizer, allowing the plants to be grown without chemicals, pesticides or herbicides.
The people we help with our programs very rarely have enough to feed their own families, but when visiting their homes, you are immediately greeted with a bowl of frijoles with cheese and a cup of coffee. Coffee throughout Nicaragua is served with sugar (no cream). Their yards always have a large tarp with drying beans and sometimes even have a coffee grinder set up.
Whenever our staff is in Jinotega, we specifically buy Flor de Jinotega Coffee. The land, plants and distribution are owned by 654 families. They are recognized as a leader in the fair trade and cooperative farming movement.  They focus on empowering women and youth as well as creating a sustainable environment for future generations, all values Esperança shares. In addition, Esperança values building sustainability within communities. The Flor de Jinotega Co-Op is sustainable and empowers community members to lift themselves out of the grips of poverty.