According to the CDC, by age 8, 52% of children have had a cavity in their baby teeth. Equally surprisingly, on average, 34 million school hours are lost each year due to unplanned dental care. Lack of dental care affects children's overall health and can also diminish their educational development.
Although cavities may seem harmless and manageable, if left untreated, they can lead to problems with daily activities such as speaking, playing, and learning.

What is a Cavity?
Cavities are developed when foods containing any type of sugars or carbohydrates such as cereals, bread, milk, fruit juices, etc. are left on the teeth for a long time. We all have bacteria that lives in our mouth, and the combination of this bacteria with food, acid, and saliva form plaque. Plaque sticks to the teeth and over time starts to damage the tooth enamel forming cavities. Which means that the only needed action to prevent a cavity would be to prevent the formation of this plaque with dental hygiene practices such as brushing our teeth and flossing.
Cavities are almost 100% preventable, we just need to understand that there are a few common errors we usually make and need to re-consider when it comes to taking care of our children's teeth.
First Steps to Healthy Oral Hygiene
There is an educational process behind this preventative method. When it comes to establishing the habit, parents need to start with the first steps. These first steps will have a great impact on the child's future behavior towards their oral hygiene.
Some of these first steps include cleaning the babies' mouth after feeding them. It is important to know babies also have bacteria in their mouth, and since they produce less saliva than adults, this makes it hard for their mouth to get cleansed.  So as parents, it's important to do that cleansing. It's recommended to clean the babies' mouth at least twice a day using a piece of gauze or a warmed cloth to clean the gums, cheeks, and tongue. This action aside from preventing cavities will help babies become familiar with the cleaning sensation and will make it easier for them to build this habit once they need to start brushing their mouth by themselves. Also, don't forget to use floss. You can start using floss as soon as the child has two teeth touching one another.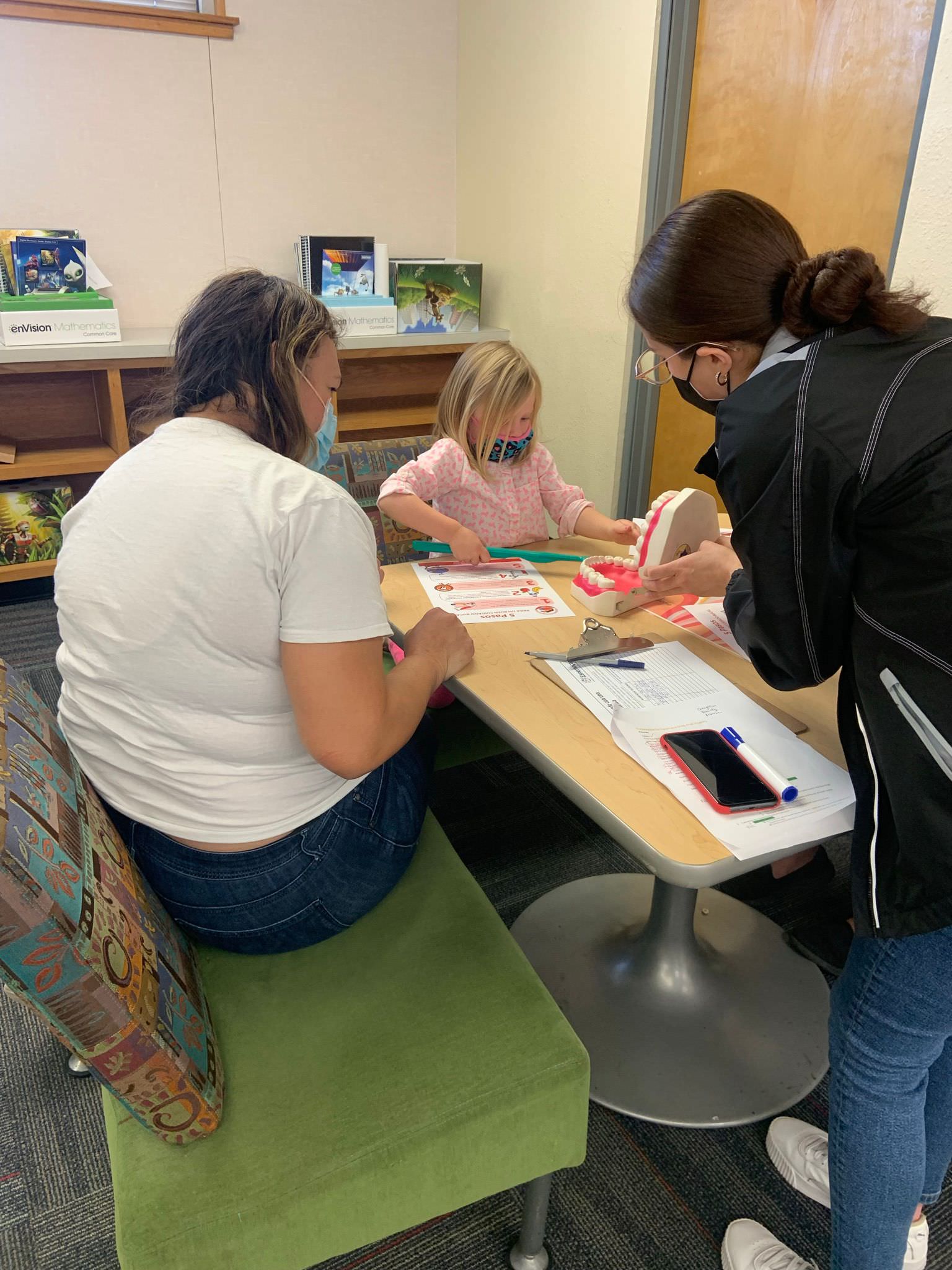 Once they get to the age where they need to start doing these routines by themselves. It is important to have a reinforcement and award system. Some of the steps that can help parents support and motivate their children in this stage include the following: Taking them to get their favorite superhero toothbrush, supervising them and making it a fun activity as a family, and using a calendar to put a checkmark whenever they are completing the task and letting them choose a reward once they complete the calendar. There are different tools that can help parents build and reinforce these oral hygiene habits. However, most children are not proficient at brushing or flossing their teeth without supervision, that's why as parents it's so important to build a reinforcement and reward system.
It's important to help kids understand the impact they will have if they don't work on a dental care routine. Showing videos or gross pictures or reading stories could make it easier for them to understand the why.
Leading and guiding kids to create a habit is complicated, but there are available tips and techniques that can help us make this task easy for us. Prevention is key, and creating healthy habits could help us save thousands of dollars spent on dental procedures.
Written by Valeria Lopez.