We have a day for sharing gratitude and two days for shopping and sales for the holidays. Now there is a day for giving back!
What is #GivingTuesday?
#GivingTuesday was created to kick off the holiday season with a simple concept: "a day that encourages people to do good". The 10th annual #GivingTuesday will take place on Nov. 29, 2022. The day is marked by acts of generosity, big and small. Individuals and organizations can get involved by donating to their favorite charity, volunteering their time, or even helping a friend or family member.
A full decade of radical acts of generosity has gained momentum from the contributions of corporations and influential leaders across the globe. Today, you can hardly escape the #GivingTuesday messages shared across social media – love notes from individuals to the causes and organizations they care deeply about.
Advance has championed important #GivingTuesday campaigns for years, and 2022 will be no exception.
It's Time to Shine the Light on Accessibility
Physical and developmental disabilities affect around 15% of the world's population, or roughly 1 billion people.
We also know that quality of life is hindered for many living with disabilities. Persons with disabilities are more likely to experience adverse socioeconomic outcomes such as less education, poorer health outcomes, lower levels of employment, and higher poverty rates.  Stigma, prejudice, and ignorance also present huge barriers. Rather than simply talking about disabilities, we have an opportunity to act and create a vision of a better tomorrow.
At Advance, we offer understanding and support unique to those who have this shared experience.
Like many developing countries, Mexico has struggled to provide for the educational needs of children with disabilities. In Rocky Point, a lack of comprehensive, professional services for children with special needs has left most families having to travel to the Children's Hospital in Hermosillo, Mexico to access services. Unfortunately, many local families lack the resources necessary to make this 6 – 8-hour trip on a regular basis, leaving their children without the critical support they need to reach their potential.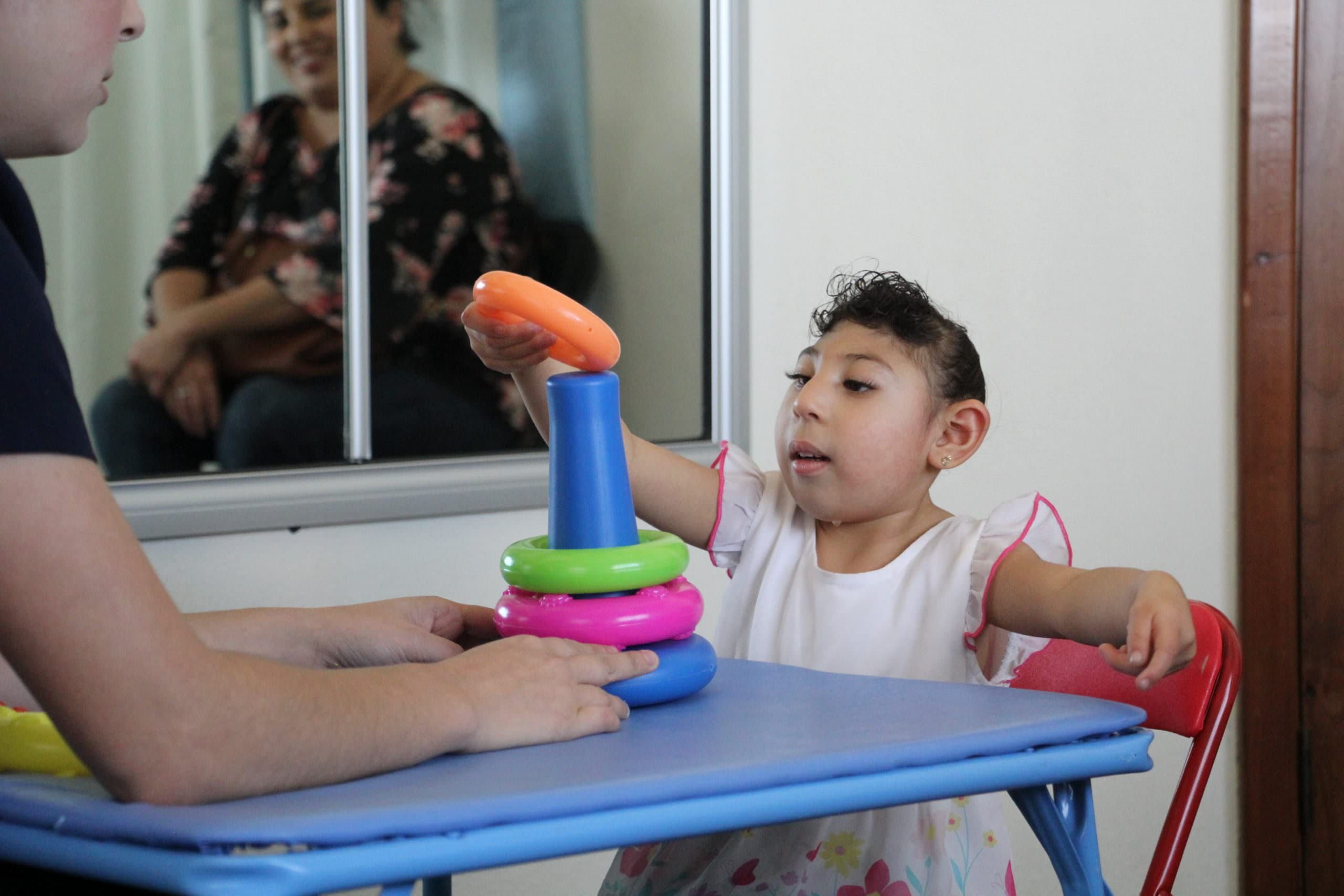 So, in 2021 Advance's local team launched a special education program which translates to 'Center for Attention and Therapies for Children.' The C.A.T.I. team of therapists, special educators and other professionals work together to help each student overcome obstacles to independence and reach his or her potential. Family members are included as active members of the therapy program and receive ongoing support to teach them how to help their children learn the skills they need to develop and thrive.
Types of ongoing support families and students enrolled in C.A.T.I. receive include:
Physical Therapy
Occupational Therapy
Speech Therapy
Equine Therapy
Psychological Support
Opportunities for recreation and socialization in the community
We believe that every human being should have the opportunity to develop to their fullest potential, regardless of their strengths and challenges. By supporting students with special needs in Rocky Point, you can help us ensure that all young people in the community receive the professional support they need to thrive and participate fully in life.
"To have this program in our lives is a blessing for our family. For all of us, C.A.T.I. is a light after many dark nights because the team is helping our children realize their potential, to celebrate their accomplishments and help them with the difficulties. Thank you from the bottom of our hearts." – Parents of Martin, 6-year-old with Autism
It's Time to Make a Difference
You can play a part in changing the way the world understands disability. Today, and on Tuesday, Nov. 29, you can stand with us and help make a difference.
You can participate in Advance's #ForALLKids Campaign and:
Read and share stories of inspiration and hope, promote understanding and acceptance.
Share your story about why it's time to shine a light on disability.
Volunteer with an organization serving the differently abled community
Make a gift to Advance and make sure that no one person or family is alone in their fight.
You can become an Advance #GivingTuesday ambassador, too, simply by using your existing social media. You can inspire awareness and participation by inviting others to participate, open their minds, share, and give.
It is simple and easy to participate through these three steps:
Make a gift to Advance on #GivingTuesday or shout out to others online to support the Advance #ForALLKids campaign.
Use Twitter/Facebook/Instagram/LinkedIn to post and share your plans to give back. Sample Tweet: Today on #GivingTuesday, I am proud to support @Esperança_inc #ForALLKids. www.esperanca.org/tuesday
Sample Tweet: My #GivingTuesday gift? I am standing with @Esperança_inc to help make sure all kids can reach their full potential.. www.esperanca.org/tuesday
So stand with Advance in starting the holiday season off right. Help others know that there is hope for our communities and for those experiencing disability. It's time to take action.