May is Mental Health Month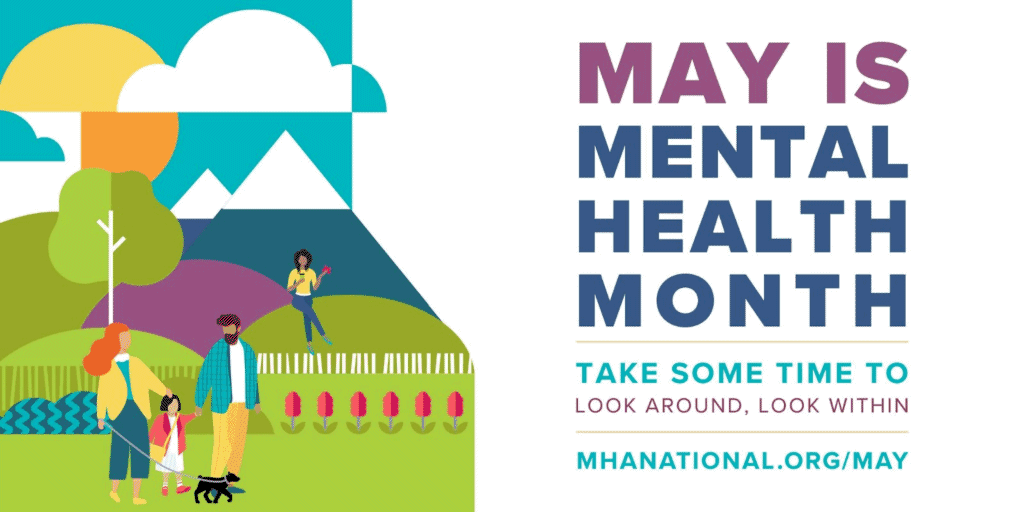 May is Mental Health Month. Mental Health America and many others have observed May as Mental Health Month since 1949.
This May, the theme is "Look around, look within."
This means that people should examine the external and internal factors that contribute to their mental health. For example, people should think about the effect of their neighborhoods, social interactions, and genetics as it contributes to their overall mental health.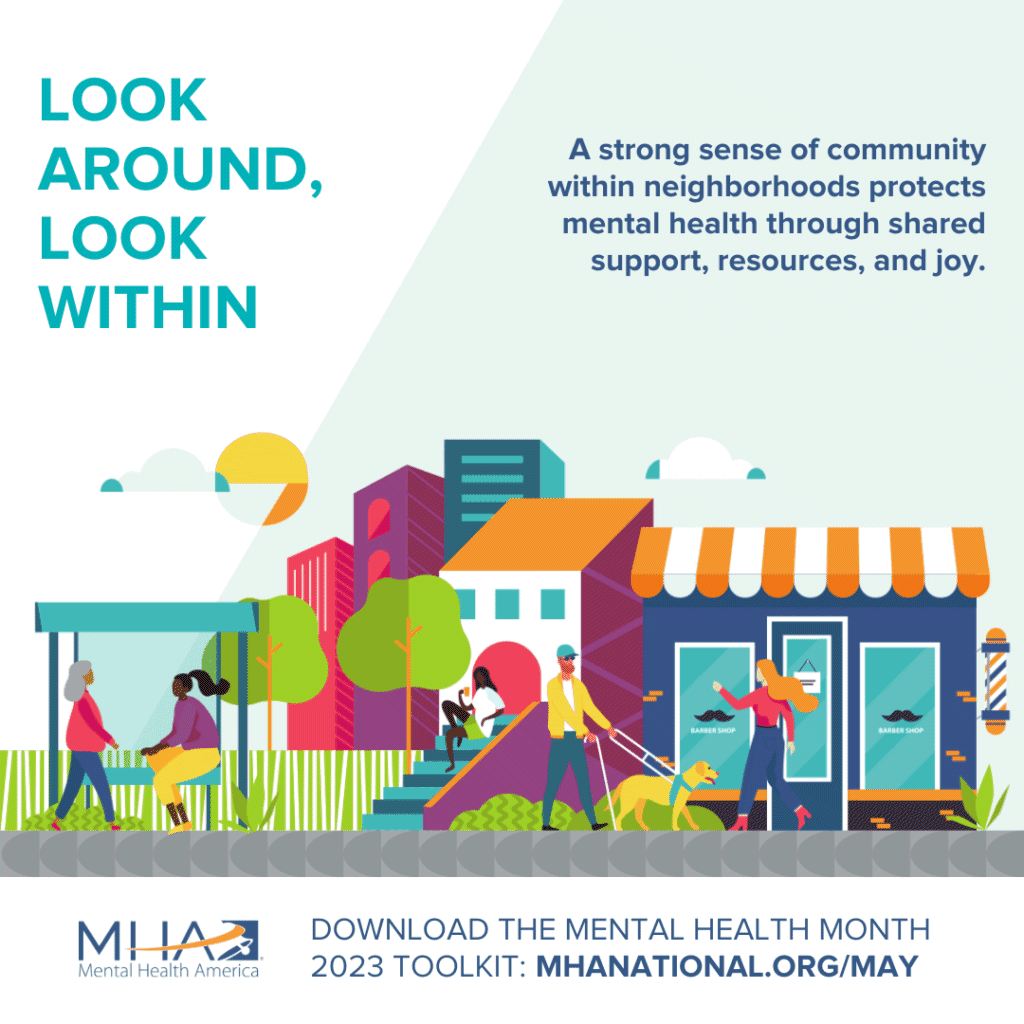 Mental Health America is specifically urging people to look at housing, home environments, community, and nature. This is important because "where a person is born, lives, learns, works, plays, and gathers, as well as their economic stability and social connections, are part of a person's social determinants of health (SDOH)."'
The more positive factors of SDOH you have the more likely you are to have better physical and mental health, but when you have several negative influences on SDOH, the more likely you are to have compounding challenges. This can greatly influence your mental health.
Advance encourages everyone to think about how their surroundings influence their mental health.
Advance addresses many SDOH in the communities it serves in Arizona and worldwide.
The dedicated staff at Advance provides food for people who may not have enough and they work to address health and education needs for those who may be facing many compounding SDOH barriers. Along with the tangible classes and resources they provide, they also help participants make social connections which are protective when it comes to mental health.
Internationally, Advance works to build up communities with clean water, training in agriculture, increasing health care and health education, and providing social connections to help provide economic stability leading to overall healthier individuals.
Advance encourages healthy habits and practicing self-care to improve overall well-being and prevent mental health problems. Good habits consist of getting enough rest and quality sleep, eating a healthy diet, exercising regularly, and finding ways to manage stress. Mindfulness, practicing gratitude, breathing exercises, and focusing on the positive have also been found to improve mental health and encourage happiness.
Mental Health Month is also a good time to look within and check in on your mental health. Take a free mental health test at mhascreening.org
If you or someone you know is struggling or in crisis, help is available. Call or text 988 or chat 988lifeline.org. You can also reach the Crisis Text Line by texting MHA to 741741.