Felisa was fed up with the status quo. For as long as the 36-year-old could remember, her community in Bolivia had suffered from a seasonal lack of water.
That meant she and her neighbors mainly grew staple crops, like corn, instead of more nutritious vegetables. That was fine for livestock, but families were struggling. To make ends meet, the men in town left for months to work in the city. And the kids were often sick because their diets lacked essential nutrients.
Felisa wanted a better life for her daughter. She wanted her husband at home. She wanted to see her neighbors truly thrive. But how?
That's when Felisa made a life-changing visit to friends in a neighboring town.
She saw that their school had a beautiful greenhouse — supported by your gifts to Advance Community — where students grew radishes, broccoli, and lettuce.
The sight inspired Felisa to act. She mobilized other parents and they petitioned our local partner to fund and train them to build a greenhouse in their children's school.
The greenhouse uses drip irrigation, ensuring that very little water is lost to evaporation. Plus, there's no need for chemical fertilizers because the structure protects crops from pests.
Today, Felisa works in the school kitchen — dishing up vitamin-rich meals to more than 50 kids. When the greenhouse yields more than the students can eat, the community sells the organic vegetables to neighboring communities, a budding business for men like her husband.
The program will soon conduct workshops for teachers about sustainable farming and the health benefits of each vegetable grown. That way, the greenhouse will become a teaching tool that creates lasting change for generations to come.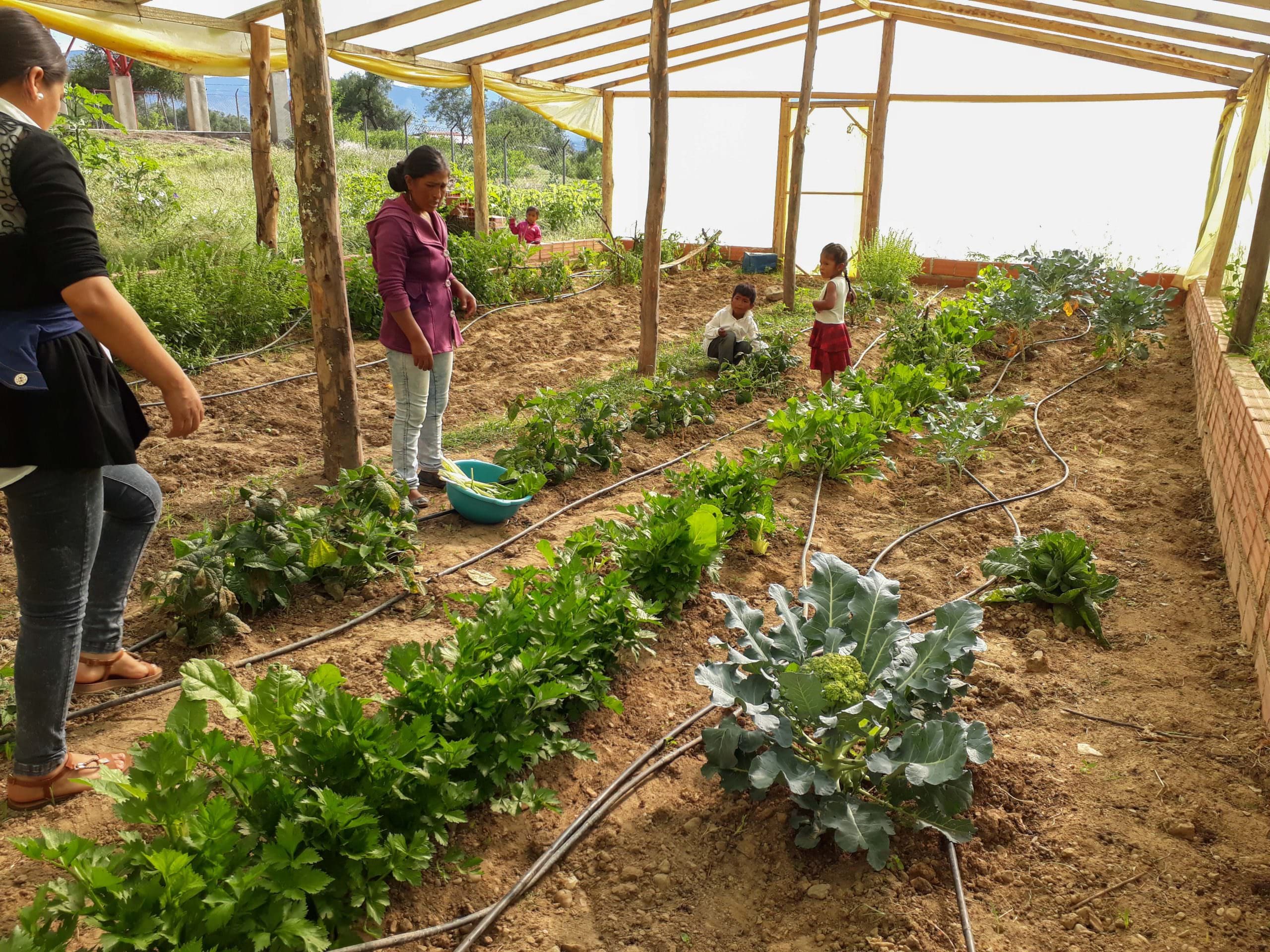 Click here to make a donation toward clean water and greenhouse projects across the globe.