At 14,763 feet above sea level, the Andes could never be described as balmy. But in recent years, the cold the Q'eros Nation deals with day after day has grown more severe.
"Because of climate change, the cold is more intense," says Ycton, a young Q'ero leader and father of two, "it's brought more rain and more frost."
Ycton and his family of four have been surviving the extreme temperatures huddled together in a one-room hut, using the same space for cooking that they do for sleeping and raising animals for food. The smoke from their cooking fire caused respiratory issues, the waste from the animals encouraged disease, and very little heat was captured at night in this room devoid of insulation.
It was a cold, dangerous way to live – until courage and love warmed things up!
Financial support from Advance donors gave Ycton and his family the materials and the expert guidance they needed to build a new home – one with multiple rooms, a safe kitchen with an enclosed chimney, a greenhouse for better nutrition, and even solar panels to give them access to warm water at home for the first time.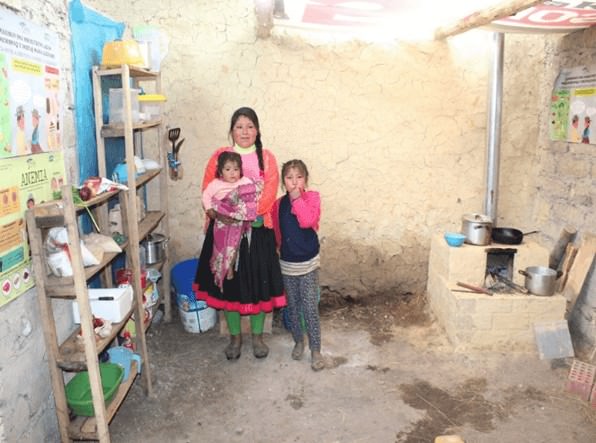 Ycton couldn't be more grateful. "Thank you Advance!," he says excitedly with tears in his eyes. "Now we have a more comfortable house, as I never thought I would have, both for myself and for my family. With the products of our greenhouse, we give better food to our family. We are already growing carrots, sprouts, lettuce… none of that could grow here because of the cold. Now my children and the other children will eat better. There will be no more anemia. They will grow healthy and strong!"
But Ycton's family wasn't the only one to benefit from this project. 103 other families in the Ccochamocco annex of the Q'ero community were also able to replace their current residences with safe, warm homes for $15,000 total!
Thank you for your love and support that warms lives and keeps families safe around the world.
A donation made today can continue to support important initiatives like these.