Honoring Our Heroes
The observation of Hispanic Heritage Week began in 1968 under President Lyndon Johnson, and was expanded to Hispanic Heritage Month by President Ronald Reagan in 1988. Every year the nation celebrates the histories, cultures and contributions of American citizens whose ancestors came from Spain, Mexico, the Caribbean and Central and South America with a 30-day observance period starting on September 15 and ending on October 15.
The United States has the 2nd largest population of Hispanic people in the world, second only Mexico. At 18.5% of the total U.S. population, Hispanic culture is deeply intertwined with the history of our nation, and countless Hispanic figures have contributed to its success! So this year, the Esperança staff is spotlighting important Hispanic figures that influenced their lives and the country at large…
Maria Valenzuela, Domestic Program Director
When I was 14 years old, I had my first job at a nonprofit, Wesley Community Center. There was a social worker whose name was Luz, and he was also from the community. He would take me to lunch at Smitty's Café every Wednesday. He was a father figure, an abuelo figure and most of all he was a friendly and kind person. He had a very calm and sincere way about him, and when families would arrive in distress, they would leave his care calm and collected.
Luz always treated me with respect and didn't treat me as just an unexperienced teenager. He would help me select my classes for high school and talk about the importance of pursuing an education. He would speak on behalf of being a minority and the challenges that came along with it. He believed in me and that meant the world to me. To finally meet someone – an adult – who had faith in me and was dedicated to help in any way. He is the first person that comes to mind when I think of who has made a difference for me. I wish I would've had the opportunity to tell him how much his words of wisdom meant to me.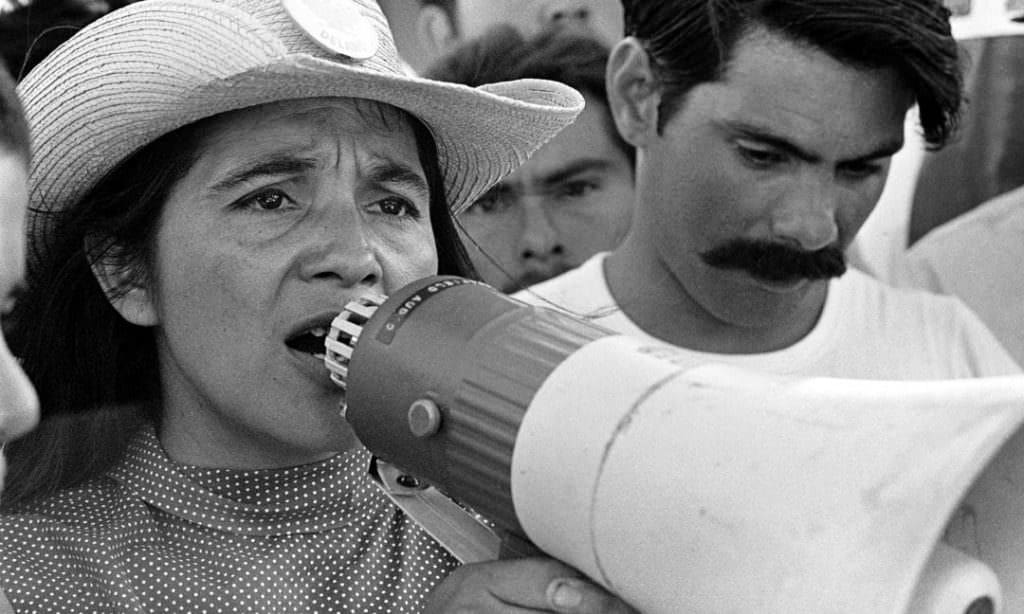 Anna Carolina Ortiz, International Program Director
Growing up in an agricultural border town, surrounded by fields of lettuce and cauliflower, I learned about Cesar Chavez and the United Farmworkers Movement at a young age. It impacted me not only because the movement impacted my community but also because there was a woman at the center of that movement. Dolores Huerta was possibly the first historical figure I learned about that looked like me, spoke like me, and whose name resonated with my tongue. I saw myself in her. I saw my mother and grandmother reflected in her face and in her fight. She organized for farmworker's rights for better wages and working conditions. She also challenged gender discrimination and championed feminist values, helping advance the intersectionality of feminism and activism. Dolores represents the fight to acknowledge the dignity of all people, a fight that continues to this day.
Jazmin Hernandez, Community Health Educator
Sor Juana Inés de la Cruz, original name Juana Ramírez de Asbaje, was a poet, dramatist, scholar, and nun, an outstanding writer of the Latin American colonial period and of the Hispanic Baroque. As a female, she had little access to formal education and was almost entirely self-taught. She was the last great writer of the Hispanic Baroque and the first great exemplar of colonial Mexican culture. Sor Juana celebrated women as the seat of reason and knowledge rather than of passion. Her famous poem "Hombres necios" ("Foolish Men") accuses men of the illogical behavior that they criticize in women.
She is an inspiration for me as she was a woman in this century willing to learn and write poetry in a world that was not ready for it.  She showed courage and inspiration on her literary work and faced all the challenges of abuse and marginalization of her time.  She serves our Latin American community through her many literary works.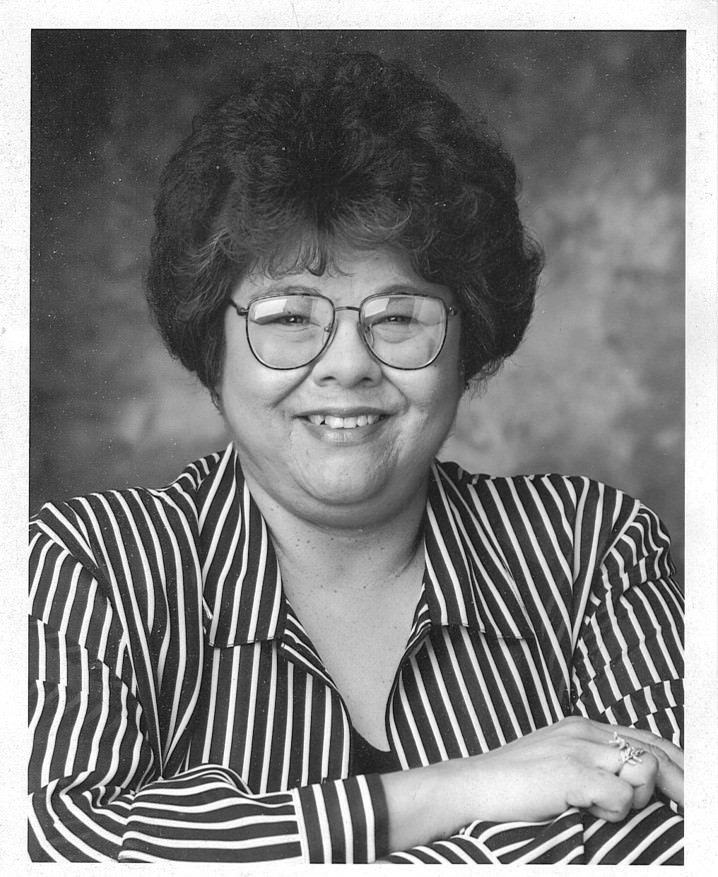 Xochitl Wilson, Family Programs Manager
I met Virginia Correa Estrada when I was 20 years old.  She was the director of Community Engagement and Multicultural Interpreter Services at Banner Good Samaritan Hospital.  We immediately bonded over my name because Virgie was very well read in Aztec history. She became my mentor in such an organic way that sometimes I would forget I was there to work. I was able to observe her at so many meetings advocating for equality in medical treatment for every Hispanic/Latino patient that entered the hospital doors.
Virgie was the founder and coordinator of the "STAR Program" whose mission was to help educate and empower young girls to reach their full potential.  I wasn't fortunate enough to learn about this program until I met her.  I became the last STAR.
I honor you Virginia "Virgie" Correa Estrada- for never settling, for working tirelessly, for having the courage to fight for equality no matter where and no matter who, for always being proud of your Mexican heritage even with your broken Spanish  – Guerrera you were.  But most of all I thank you for sharing your wisdom and talent with young girls who never realized there was future outside their zip code.  Thank you for being in my life and sharing your bright sparkle with me.  I hope to honorably carry the torch of your ESTRELLA.
Ramon Gallardo, Gift In-Kind Coordinator
Sylvia Rivera was a Latina trans activist who alongside her fellow trans activist, Marsha P Johnson, took part in the Stonewall riot. She inspires me because she had been shunned by both the straight and gay communities throughout her fight, but through it all she kept her head high and co-founded Street Transvestite Action Revolutionaries (STAR). STAR offers services and advocacy for homeless queer youth and fought for the Sexual Orientation Non-Discrimination Act in New York which protected people from being denied their human rights based on their orientation.
Valeria Lopez, Community Health Educator
One of the Hispanic figures whom I admire for her courage and dedication to the community is Dolores Huerta because, seeing the unworthy and unfair way that the agricultural community lived and worked, she decided to organize a union, raised her voice, and without fear for her gender decided to fight for what she believed was right. Her community service and advocacy for farm and immigrant workers changed history. It is thanks to her that many people were able to fight for their rights. What greater honor than to be recognized and receive various awards for what she fought for, including the presidential medal of freedom. There are many Latinos who have been recognized for their fame and talent, but no success could compare to having changed history in favor of her people.