Growing up in the district of Rondocan, Peru, Grimaldina witnessed first-hand what food insecurity can do to families and children. When she had her son, she determined to make a difference, for her child and her community's sake.
Grimaldina may only have a sixth-grade education, but your support has helped her become a force for good in her community. It was at a School District Leadership session where she was exposed to the work of Advance for the first time. The agricultural projects being discussed there inspired her to learn more. She traveled 160 miles to Abancay to visit projects already in action, to learn all she could about greenhouses, soil conservation and more, soaking it all up for use in her own community. She never expected the reception she would receive when she returned!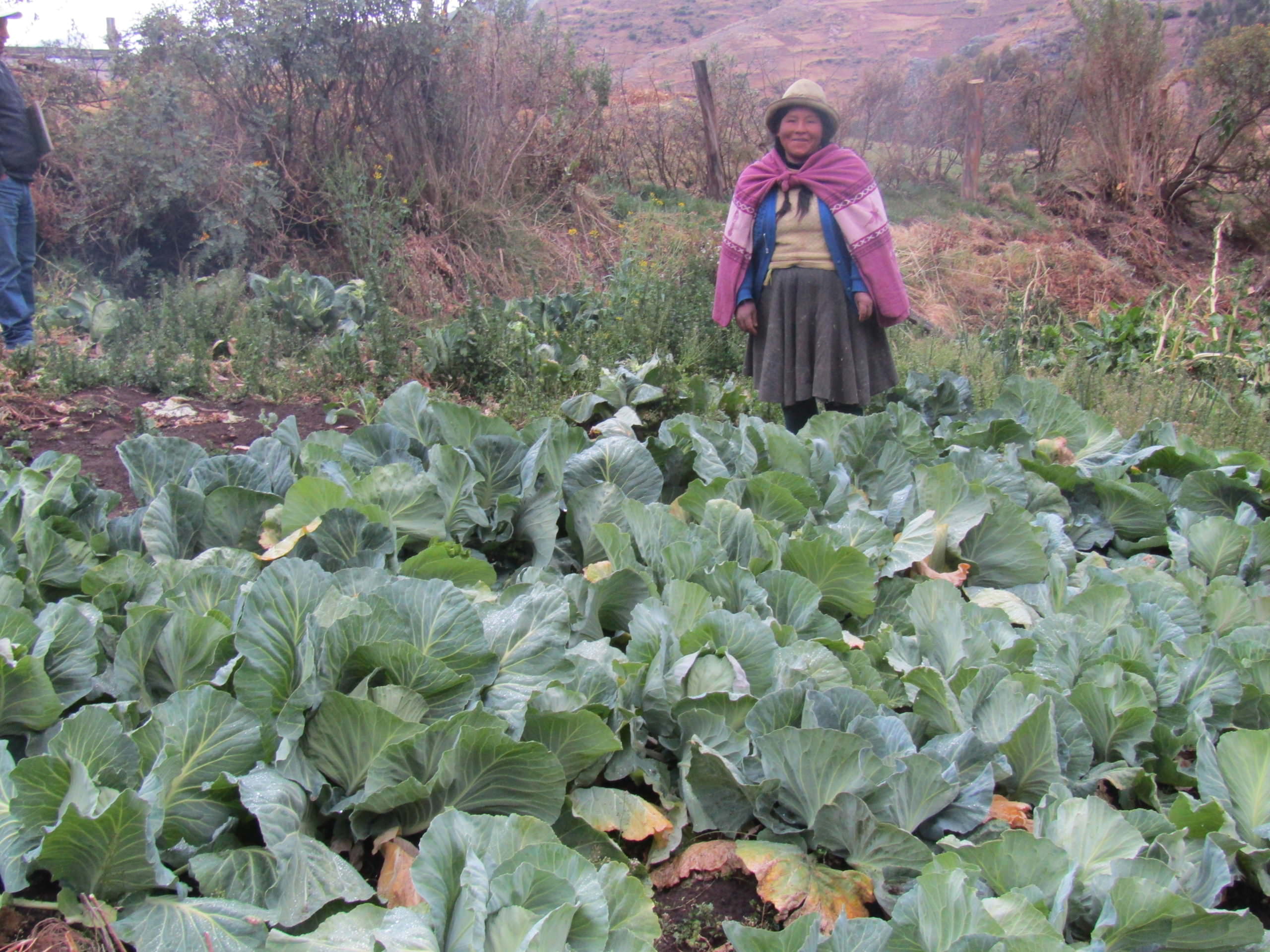 Eager to learn from her experience, the Communal Board of Directors of Management, traditionally a men-only board, invited her to join in 2019. Since that time, Grimaldina has used her new position to partner with Advance on a variety of new agricultural projects, growing quinoa, tarwi, vegetables and beans of all varieties to reduce malnutrition and anemia in her district.
"In addition to the technical advisory in the planting of crops and vegetable plots, they taught us to prepare dishes based on the crops," says Grimaldina with a huge smile. "It is all that I can do to share the experiences I have lived, in honor of the truth and to give my thanks to Advance for all that they offer me. Today I feel strengthened, and I ask that they continue to support us in strengthening our organizations, our capabilities and our community!"
Support women like Grimaldina. Make a contribution to Advance TODAY.
[siteorigin_widget class="WP_Widget_Categories"][/siteorigin_widget]
[siteorigin_widget class="SiteOrigin_Widget_PostCarousel_Widget"][/siteorigin_widget]