When the weather is cold outside, the last thing you want is to jump into a freezing bath. For Julián, Evarista and their family of five, there's never been another option.
In the mountainous region of Cusco, Peru, where the Q'ero people live more than 14,000 feet above sea level, summer never comes. At these altitudes, the weather is chilly all year round and heat is a prized luxury.
"We had a single-room straw house together," says Julián. "We slept on the floor and there were quite a few holes where the weather came in. We didn't even bathe because of how cold the water was. It was a sad way to live."
Then the warmth of your love changed everything for this freezing family. Your support provided Julián and Evarista with the materials, tools and expert direction they needed to build a new home – one with separate rooms with windows to let the heat in and insulation to keep it there, a stove and even a small greenhouse area to allow the family to grow an abundance of nutritious vegetables in-home!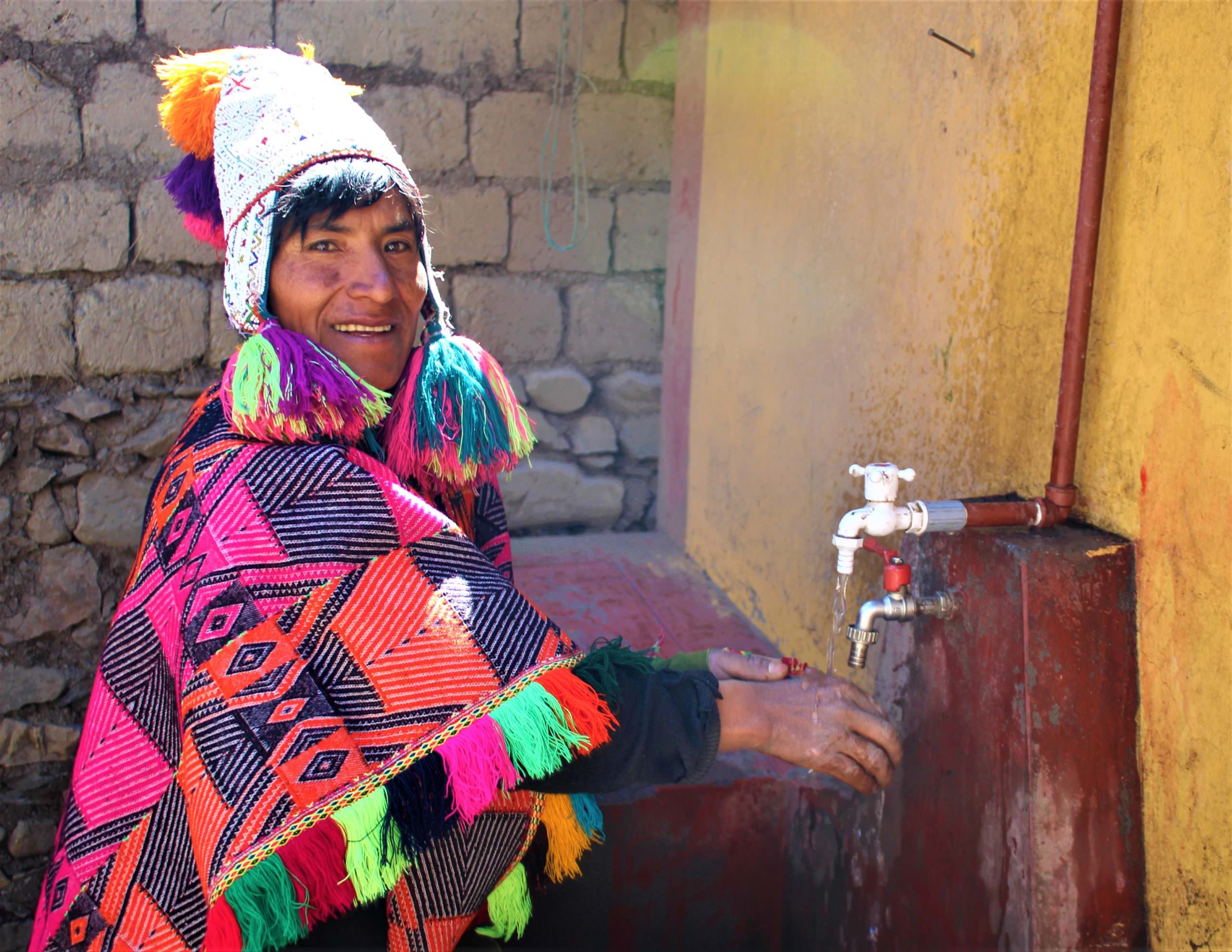 "Now we are very happy!" says Evarista. "We have a house with four rooms and it is warm for the first time! All of us have beds and I have a stove where I can prepare three meals a day. I no longer have to cook with a fire! Now my children are healthier and the meals have a better flavor."

But the big news for this family was the addition of a solar water heater.

"We have a solar thermal bath! Now all of us take warm baths and get clean and stay healthy, even our children!"
But Julián and Evarista aren't the only families to find warmth this winter. Thanks to your support, 104 families in the Q'eros Nation are spending the winters in safe homes, taking hot baths for the first time in their lives, and growing nutritious veggies that will keep their kids strong and healthy.
All of it, at a cost of just $15,000! That's a gift that would make anyone feel all warm inside.