It's amazing how little value we place on water in the U.S. We couldn't live without it, yet it's rarely a concern in our day-to-day lives. But what if water were scarce? How far would we go to secure this vital resource for ourselves and our family – to survive?
The town of Santa Ana, a small community close to the border with Honduras, has been struggling with water scarcity for years.
"When we did not have water, we would have to steal it from a well from another person," admits Zenaida, "so that my family could drink and cook. They would scold us, fight us, but out of necessity we had to do it."
The Value of Water in Santa Ana
Clean water is so valuable in Santa Ana because the only reliable source comes from creeks and hand-dug wells that are contaminated with dangerous pollutants – a result of the runoff from farms and the lack of local latrine systems. Consuming such water can lead to a whole host of deadly illnesses, especially for Zenaida's youngest nephew, Eder, who is three years old and her father Jose, who is 72.
Thanks to friends like you, Zenaida, her family of eight, and the rest of Santa Ana no longer need to worry where to find clean water – for the first time ever, it's available right in their kitchen!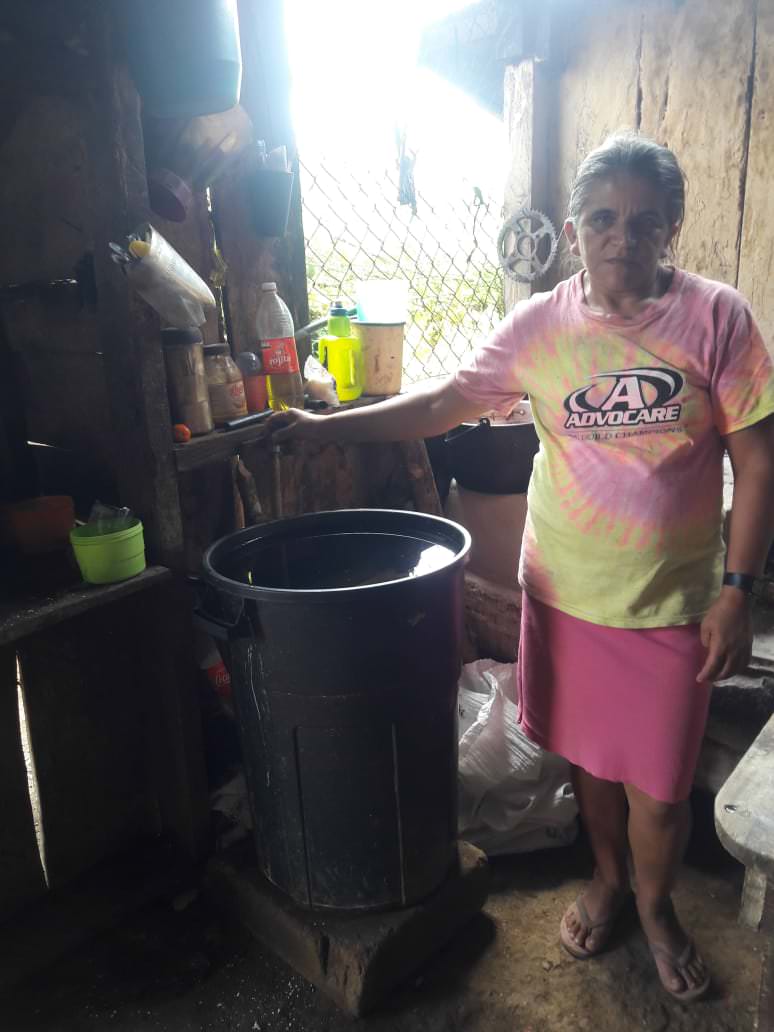 Your support gave them the materials and the know-how, the community provided the labor, and in the end, they were able to provide clean, safe water to each of the 98 homes that make up Santa Ana through the construction of a life-saving mini aqueduct system.
"I was always present at meetings and helped with the trenching and laying down pipes," says Zenaida, "and if the committee told me to help with something, I gladly did it because it was a benefit for the community. We're happy now because we don't have to go the creek, which we did when I did not have water. I am very grateful!"
Clean Water Offers New Opportunities
Since that day, Zenaida has used her new resource not only to keep her family safe, but to provide for them in a new way. She no longer spends hours hauling heavy buckets of water back to her home. Even better, the clean water allows her and her family to make corn tortillas (up to 380 per day!) and sell them at market, improving her family's future considerably.
"We were consuming contaminated water for so long; it is very pleasant what Advance has done. I hope they will continue to help more families in other communities that need it so much!"
Just $33 per person provided safety and limitless possibilities for the future of these Santa Ana families. Change a life by making a donation today.